It's always important to know the best news websites in Kenya such that when you are searching for latest news, you'll know where to find genuine information. Some news sites are fake, they are only interested on traffic but for the most reliable sites, especially those owned by established media houses, are reliable because the articles must go through senior editors before they are published. To know the fake and genuine sites is a challenge particularly for people living outside Kenya but if you are keen, you'll notice that Google ranks genuine sites better than the rest.
If you are looking for the best news sites to follow, here are the best sites in Kenya.
Daily Nation
Daily Nation is the number one news site in Kenya with over 32 million page views per month. The site's official domain name is https://www.nation.co.ke .If you are interested in breaking news, visit Daily Nation before any other blog. Daily Nation is owned by the Nation Media Group which is the largest distributer of newspapers in the country.
Nation contains breaking news as well as a collection of stories which are of great interest from Kenyans. In addition, a number of Nation newspaper articles are incorporated into the blog.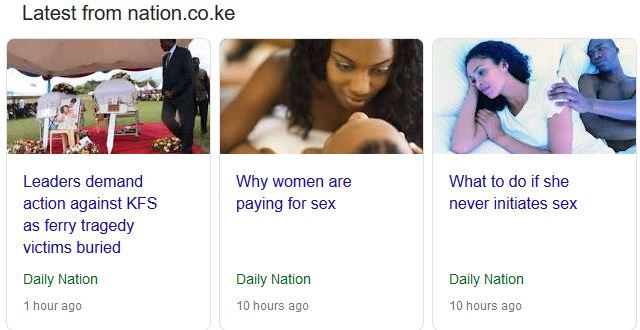 The second most popular news website in Kenya is The Standard. This blog is owned by The Standard Media Group whose owner is Gideon Moi. In a month, the site attracts over 31 million visitors.
The Standard is the second most popular news site in Kenya after Daily Nation. The most popular articles are those centered around politics, entertainment as well as breaking news. The Standard uses a domain name https://www.standardmedia.co.ke which ranks below 1,200 globally.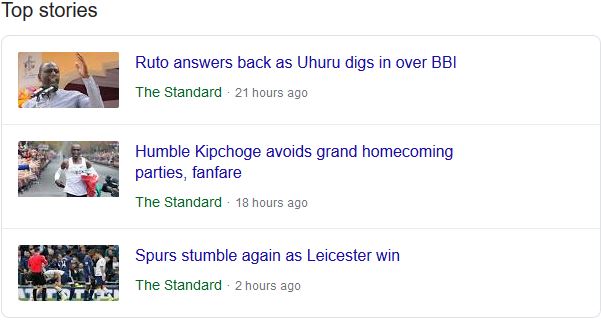 Citizen TV is owned by Royal Media Services. Though the blog is not as popular as Citizen TV, it gets millions of visitors and is ranked among top 15 blogs in the country. The domain name associated with Citizen TV is https://citizentv.co.ke .
If you fail to get the news you were searching for in The Standard and Nation, you definitely turn to Citizen TV.
Citizen TV blog attracts 20 million readers per month with a significant number searching for latest news.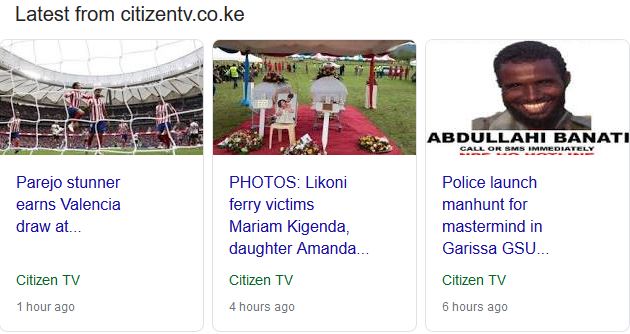 Another blog which you should not drop your eyes from is The Star. Though some stories appearing on the blog require some scrutiny, a good number of them are reliable. The Star's official blog domain is https://www.the-star.co.ke .This blog gets between 15 million to 20 million readers monthly.
Besides owning this popular blog, Radio Africa sells The Star Newspaper which ranks the third most read newspaper in Kenya.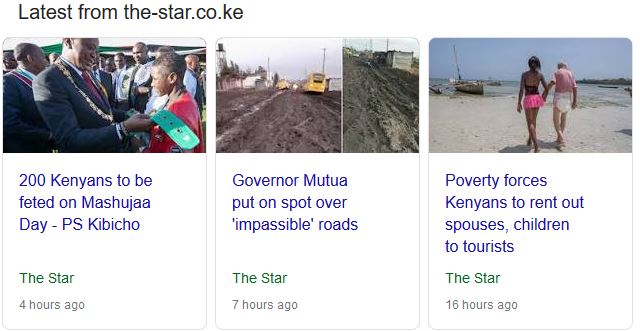 If you don't get breaking news from any of the four listed blogs, then the news might be fake.