Nation Group Kenya is the leading media house in Kenya. The oldest media company in the country owns nation.co.ke, Business Daily and Nairobi News. The first blog to be created by the media house was nation.co.ke which has accumulated over 100,000 articles over time.
Currently,nation.co.ke ranks number 3 in Kenya with 31 million page views and 4.92 million unique visitors per month. Nation is closely followed by standardmedia.co.ke.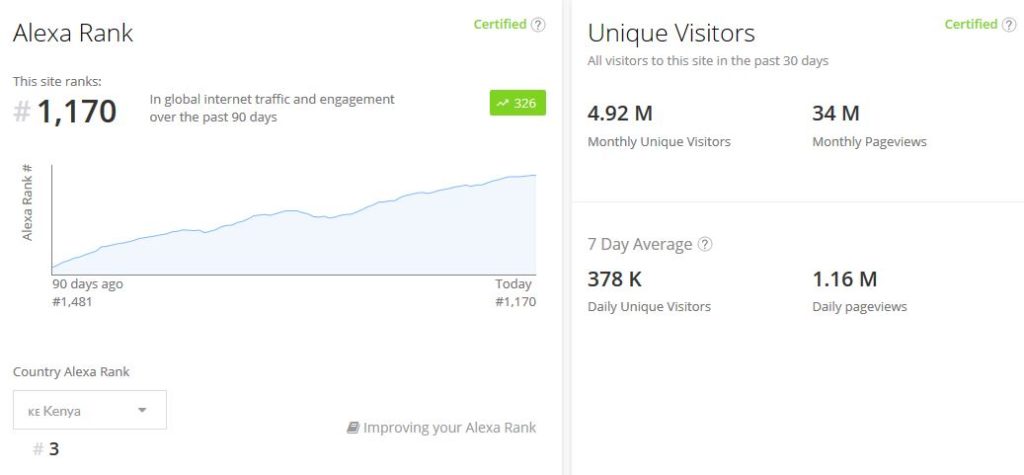 Nation blog covers topics like news, business, county news, sports and videos. All the breaking news in Kenya can be read on this blog.
The blog also features a number of stories appearing on daily newspaper. Nation Media Group circulates millions of newspaper copies in Kenya on daily basis.
Nation blog generates in excess of Ksh 3 million per month. Most of the income comes from sponsored articles, AdSense and banner advertisements
The second blog that nation owns is Business Daily under the domain name https://www.businessdailyafrica.com/ This is the only blog that covers extensively business news in Kenya. The blog is ranked at position 76 in the country, it receives 25,000 to 50,000 daily visits.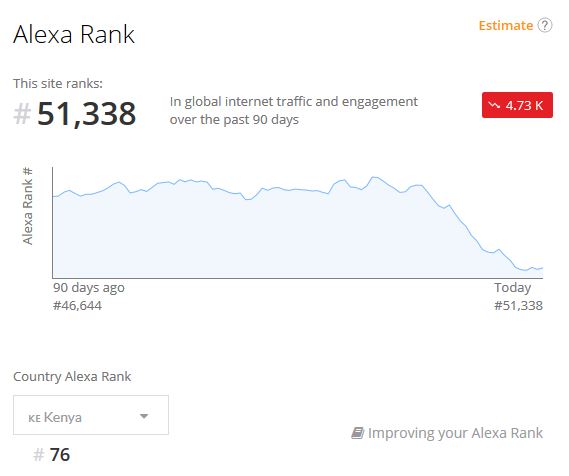 Business is a great niche, one of the best when it comes to AdSense revenues. With 30,000 daily page views, Business Daily is capable of raking in up to Ksh250,000 per month from AdSense alone. The blog receives 3-10 direct banners, each banner costs Ksh 300,000 per month. In a month, the average revenue for this blog exceeds Ksh 600,000
The last blog which is owned by Nation Media Group is Nairobi News. Initially,Nairobi News had a stand-alone domain until Nation bought a sub domain https://nairobinews.nation.co.ke/ .The domain is integrated within https://www.nation.co.ke/

Nairobi News provides entertainment and lifestyle news which resonate well with the youths. This blog was created to counter the influence of the Nairobian.The Nairobian is owned by the Standard Media Group
Nairobi News receives 70,000 to 150,000 daily page views and it generates most of its income from AdSense and banner advertisement from private companies