Movehost Kenya offers bloggers an opportunity to earn money through the company's affiliate program. Movehost is a web hosting company that's located in Nairobi.
The affiliate program offers commissions based on the package a client subscribes to. The commission structures are as follows:
Product/service
Commission
Price
Shared Hosting
Shared 1
Ksh 1.00/month
Ksh 3.99/month
Shared 2
Ksh 2.00/month
Ksh 6.99/month
Shared 3
Ksh 3.00/month
Ksh 9.99/month
Reseller Hosting
Reseller 1
Ksh 2.00/month
Ksh 6.99/month
Reseller 2
Ksh 3.00/month
Ksh 9.99/month
From the information provided above it's clear that when someone pays Ksh 3.99 for hosting services, the affiliate earns Ksh 1. Assuming the client pays Ksh 4000, it means you will earn Ksh 100 as an affiliate.The structure above means that as an affiliate, you'll earn 10%-20% in commissions.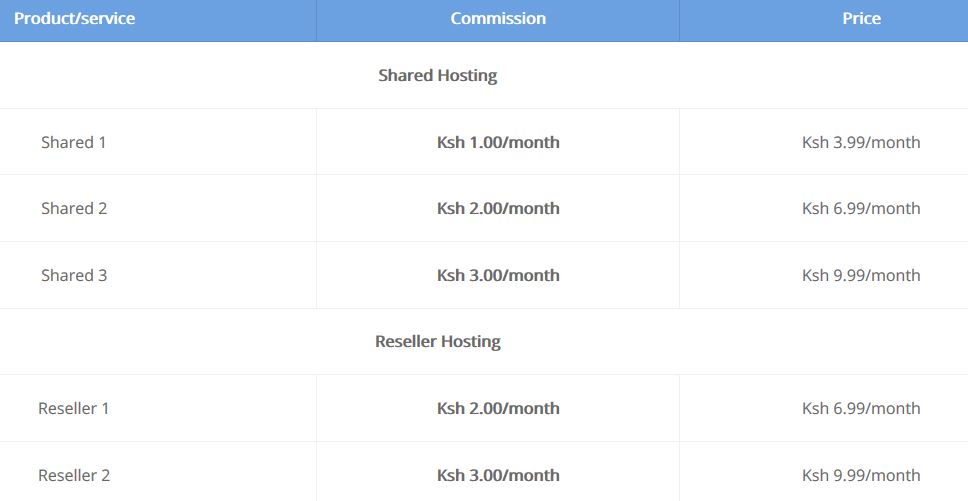 How to join
The first step is to visit Movehost and register through this link. You will be required to fill in your personal details, which include your full names, phone numbers and postal addresses.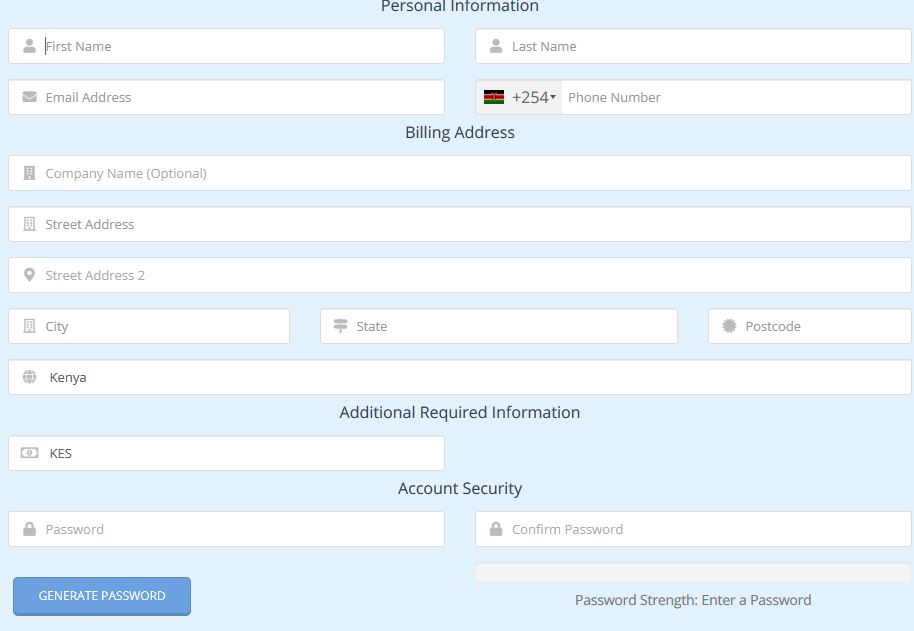 After registering, login to your account and generate a link or get a banner to place on your website. Once someone clicks on the link to buy Movehost products, you'll make money in commissions.
How to get paid
The accumulated amount will be paid through MPESA or through the bank. It's upon you to choose the method of payment you prefer.
If you have not been approved by Adsense or in case AdSense has banned you, the best thing to do is to join the many affiliate programs available in Kenya, one of them is Movehost which is suitable for bloggers in the web hosting niche.
The amount of money to make from affiliate program
You can make as high as Ksh 500,000 per month from the affiliate program as long as you attract as many clients as possible. You can also make as little as Ksh 0. What matters is the number of people who buy the company's products through the link you provide on your site.