Blogging profits in Kenya
Many have questioned whether blogging is profitable in Kenya. Well, it all depends on the platform you are blogging from, popularity, monetization strategy and hosting costs. From my 10 years' experience in blogging I can confirm that blogging is extremely profitable.
Blogging, like any other business, starts with low income and discouraging traffic and grows over time as one creates more useful content. At first you will struggle to get traffic but when you create high quality articles, people will flock into your site and eventually the blog will stand out.
For a blog to become more attractive to readers, it must have excellent design, high quality articles, resourceful content, fast loading speed and be updated on regular basis. Once a blog achieves golden online status, traffic numbers surge to unimaginable levels—it grows by itself.
New bloggers are constantly seeking to know the exact amount one would make after becoming a blogger. Here we shall reveal examples of the amount some of the bloggers generate in Kenya.
Kahawatungu
Kahawatungu is owned by Robert Alai and it's one of the most popular blogs in Kenya. The average amount the blogger rakes in from this blog is Ksh 300,000. The blogger has employed two people that generate content who are paid Ksh 30,000 each. Alai also pays Ksh 10,000 every month for hosting. If you subtract this amount from the gross revenue, you'll realize that he makes a net profit of Ksh 230,000. Ideally, his average profit from Kahawatungu is Ksh200,000 per month.
Tuko is a popular blog owned by Genesis Group which also owns Legit, the most popular blog in Nigeria.Tuko makes a profit of Ksh 500,000 to Ksh 2 million per month—this is net profit after paying workers, hosting, rent and other expenses.
The blog receives 20 million to 30 million page views per month.
Another popular blog in Kenya is Kenyans.co.ke.The blog leapfrogged Tuko in September 2019 to become the third most popular blog in the country. Every month, more than 10 million people visit Kenyans.co.ke.The blog generates money through banner advertisements, sponsored content and AdSense. The estimated profit of Kenyans is Ksh 1.2 milllion per month.
Ghafla is one of the oldest blogs in Kenya. It's an entertainment site that has remained afloat for almost 10 years. Initially, Ghafla generated its income through sponsored content, direct advertisement and AdSense but later AdSense banned it. Though the blog lost significant revenue, Majani manages to pull in over Ksh 500,000 per month.
There was a time Daily Post was the talk of online community but the owner, Obare, slowed his pace and allowed blogs like Tuko to thrive. Even after losing his AdSense income (his blog was banned from AdSens), Obare still manages to earn over Ksh250,000 per month.
From these examples, it's clear that blogging is a lucrative business, but the profits come after the owners manage to amass huge number of readers. Most of them took up to 4 years to break even.
When you have a new blog, all you need is to create hundreds of useful articles. It takes about one year to start getting a fair share of readers.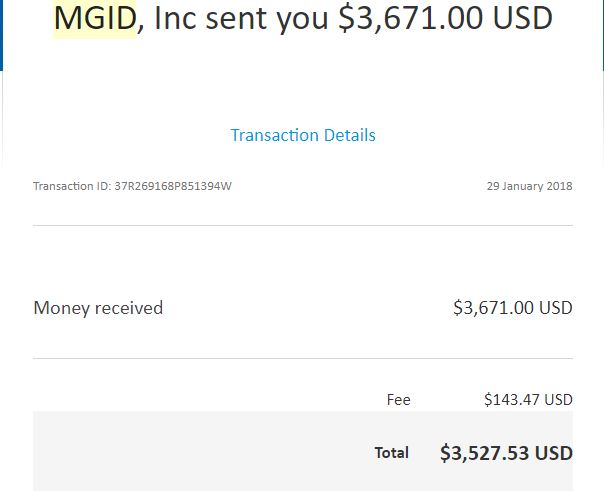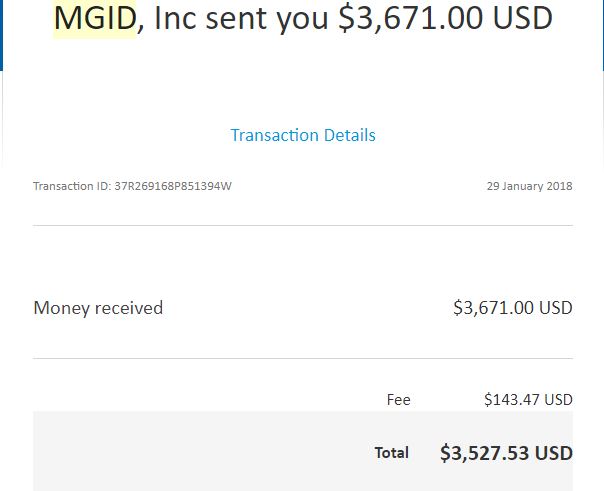 The average profit you'll make depends on traffic numbers and your niche. But here are the estimates:
10,000 to 20,000 page views per mont—Ksh 5,000
50,000 to 100,000 page views per month—Ksh20,000
150,000 to 300,000 page views per month—Ksh 40,000
400,000 to 1 million page views per month—Ksh 100,000
The income above is from AdSense only…more than 90% of Kenyan bloggers monetize through AdSense.
For those in affiliate marketing, nearly all of them earn below Ksh100,000
The realistic amount you'll make in Kenya as a blogger is Ksh 20,000 to Ksh100,000. If you are extra ordinary, you'll generate in excess of Ksh 200,000 per month. Sadly, less than 30 Kenyan bloggers earn above Ksh200,000