Tuko News is owned by Genesis Group of Companies, a global web and mobile company that develops revolutionary digital solutions and fast-growing online platforms and in more than five countries across the globe. Genesis Group also owns Legit Nigeria.
Tuko News (https://www.tuko.co.ke) was launched in Kenya in 2014 when the online space was full of opportunities. The blog grew exponentially to become one of the most visited websites in Kenya.By 2016, Tuko was attracting over 5 million visitors. After aggressive marketing, Tuko squeezed itself between numerous blogs and later came out as the third most visited blog in Kenya after Standard Media and Daily Nation.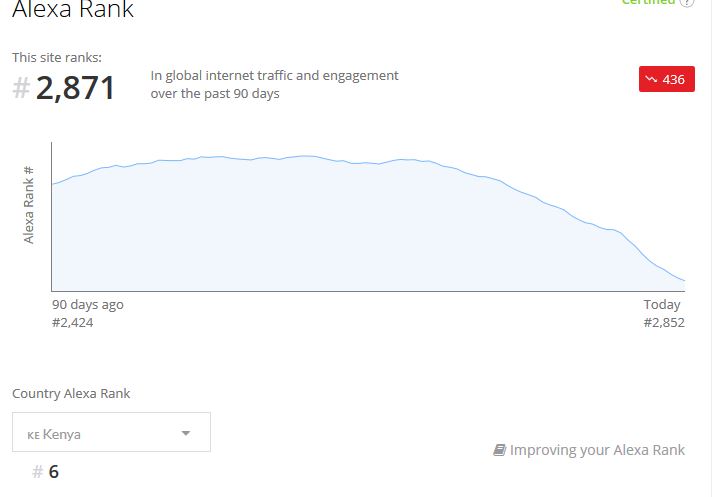 Tuko owners, Genesis Group, sunk over Ksh15 million into advertisements and hiring of qualified staff. After two years of loss making, the company finally started realizing profits. By 2018 Tuko was pulling in over Ksh 1 million in profits per month.
Tuko's growth curve has been progressive until 2019 when competition from Kenyans and Citizen TV blogs became stiff. The former was relying on organic traffic for growth, a trick that other popular blogs discovered and later employed content creators to create keyword driven articles.
Though competition in Kenya has become stiff especially from the mainstream media blogs, Tuko still has space for growth.