If you have paid money for SEMrush products, you are allowed to request for refund especially when you aren't satisfied with the company's products. The money is refunded within 7 days after a purchase is made.
How to request for the refund:
Send a cancelation request through the email address mail@semrush.com
Pleas ensure that you send via the email you used to register for the product.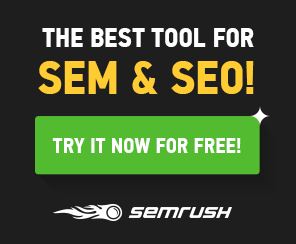 Step 2
SEMrush will reply within one-day confirming that they have received your request. The company will go on to process your request.
To cancel your subscription, SEMrush will need the following information: your billing information (name, transaction ID, etc.), email address, login name, and a brief comment explaining if you would like a refund.
If your cancellation request comes from the email address other than registered email address the company will ask you for additional information including but not limited to: registered email, last 4 digits of the credit card associated with the account, billing date etc.
Step 3
The money will be refunded 10 days after you have made your request. Note that SEMrush will send the money via the bank account details you provided.
If you have not joined SEMrush, register here for a trial version