Bluehost is one of the web hosting companies in Kenya that offer free hosting services. The company is a branch of Bluehost.com which is the leading website hosting company in the world.
If you don't have enough money to buy hosting services in Kenya, you can choose to join Bluehost Kenya free hosting plan and get the service free for one month.
Under Free host one-month free plan, the following features are available;
Single Domain
1 GB (Pure SSD) Disk Space
1 Bandwidth
1 Email's Accounts
1 Databases
1 Free FTP Accounts
One Click Installer
Free Yoast SEO Premium
cPanel On Lite Speed Server
Free Unlimited SSL Certificates
1 Subdomains
99.99% Service Uptime
24/7 Best Support
Hosting is absolutely free for Bronze Hosting plan for one month, thereafter, you will be advised on how to upgrade to a more advanced plan.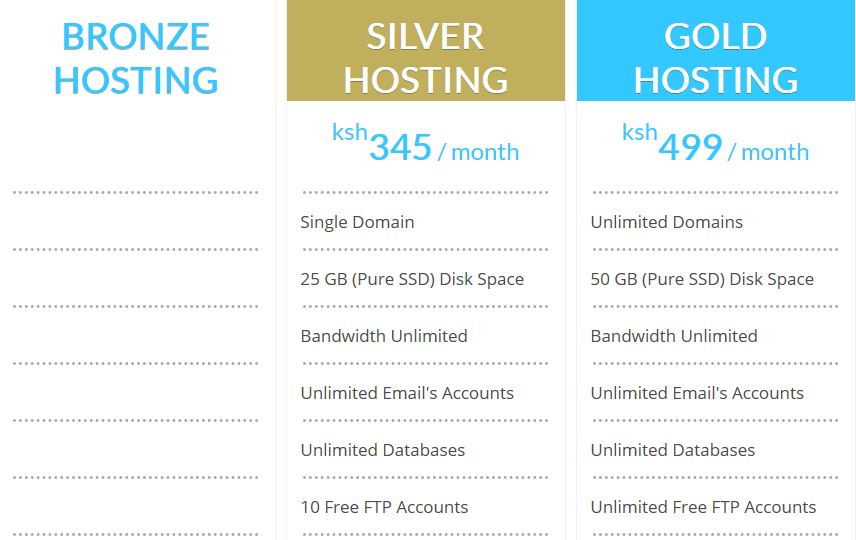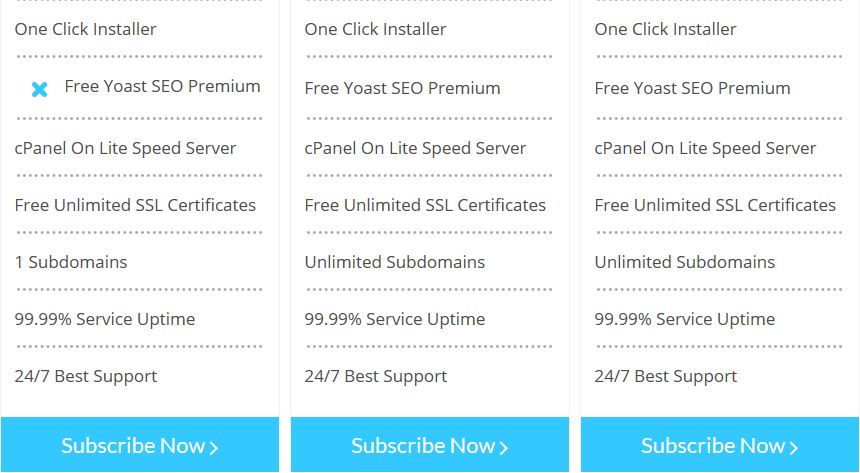 For new websites, the most appropriate plan to buy after the free one is Silver. This one offers more resources but it costs Ksh 345 per month. Bluehost gives you a window period of about 2 weeks after the free hosting plan expires so as to migrate to a premium package.
The most ideal website for free hosting is one with monthly traffic below 10,000. If your site receives more than 10,000 visits, you will be required to upgrade as soon as possible because it will consume more than the allocated resources.
Among the free hosting companies, Bluehost Kenya is the best.