How to Make Money Online in Kenya 2020
There are more than 100 ways of making money online in Kenya. As we welcome the year 2020 it's important that you focus more on ways to make money through your phone or computer as opposed to knocking on various offices to look for employment. As of 2019 there were over 1,000 bloggers in Kenya who were actively making money online. Some of the known bloggers like Majani of Ghafla earn in excess of Ksh 1 million every month, which is way above what our legislatures earn.
As traditional jobs become scarce, the only hope for Kenyans is to join the online community in making money. There are numerous income streams online which Kenyans of all ages can exploit. The only hindrance for anyone is the ability to use the internet and create useful content. But the beauty of online ventures is that the capital needed is manageable. Most of the work only require your phone and internet.
If you are jobless or bored with current job you are doing, here are various ways to make money online in Kenya:
YouTube
YouTube is owned by Google and is one of the most popular platforms where Kenyans watch trending and informative videos. There are currently over 1,000 bloggers who are actively making money via YouTube. Some of the most influential people in Kenya on YouTube include Eric Omondi, Willy Paul, Caroline Mutoko, Bahati and Daniel Ndambuki.All these people make money off YouTube. The idea is that you register as a YouTuber, then start posting unique and original videos that attract viewers.
Alternatively, you can review products or sell your skills on YouTube. One example is to show people how to cook various types of meals.
If you have more than 100,000 subscribers on YouTube, you can make well over Ksh100,000 every month. Earnings on YouTube is through AdSense or selling your skills or products.
The second way to earn is through social media. There are people who are extremely good on Facebook and Twitter. Creating a Facebook page will help you gain followers and eventually get adverts from companies. You can also use the page to review products of various companies and earn money.
Nowadays, celebrities use their Facebook accounts to market their products as well as market brands. The more the subscribers, the higher the bargaining muscle.
Again on Social media, you can be employed to manage pages of influential people like politicians and entrepreneurs. People like Raila don't manage their pages, they have employed Social Media experts to manage the pages.
The third and most popular way to earn money online is through blogging. In Kenya there are over 2,000 bloggers who have made the venture their full time job. One of the bloggers is the one behind this article. Later, I will be revealing my monthly income to motivate those willing to start blogging.
To start blogging, you simply register a domain name, create a website and start writing. You will start making money through the following methods:
Ad Networks like AdSense, Media.net
Direct Advertisements
Affiliate marketing
Native Advertising
Paid reviews/Sponsored posts
Sell Digital products (eBooks, Blueprints)
Launch an Online Course
Offer Online consulting
Offer Services based on your skills
Some of the most successful blogs in Kenya include Ghafla, Venas News, Kenyans, Tuko, Kenyan Post, Kahawatungu and Cyprian Nyakundi.More than 5 bloggers in Kenya earn above Ksh1 million while slightly over 50 others earn above Ksh100,000 every month. The good thing is that most of these bloggers don't pay tax.
AdSense is the most popular native advertising way of making money. Nearly 99% of Kenyans monetize with AdSense. There are also a number who monetize with MGID.
To start blogging, first register your blog at Bluehost here, then create a free WordPress website—there are several people who can do a fancy website in Kenya.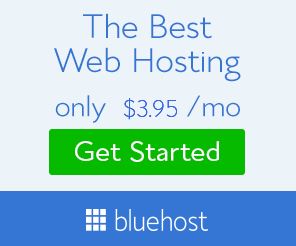 You need a capital of Ksh 3,000 to Ksh20,000 to start blogging in Kenya.
The most popular way university graduates make money online in Kenya is through academic writing companies. There are over 10 such companies who employ them to write proposals and projects for students in UK, USA, Canada and several other European countries.
Here is the list of the best academic writing companies in Kenya:
Edusson
Asiawriters
Bluecorp
Academia Research
UVOCorp
Allwriting
Freelance Writing Center
WriterBay
Writerslabs
Quality Writers
Essay Shark
PowerPapers
AllWriting
4Writers
Writers.ph
In academic writing, you are paid per page. The average cost per page is Ksh 500.If you write an average of 10 pages per day, it means you'll be making Ksh150,000 and above every month. Some of the pioneers of academic writing jobs in Kenya make over Ksh 1 million every month.
Forex Trading is a lucrative activity in Kenya. There are many millionaires who have been born out of Forex trading. Just like blogging, in forex trading, you only need your phone and internet to begin the business. Normally, registration is free but you need a capital to start the business.
The capital required is Ksh 50,00 to Ksh100,000.
There are not enough e-commerce sites in Kenya. Even with the likes of Jumia, we still believe there is enough space for new businesses. People are moving from traditional ways of selling products and embracing e-commerce. If you are operating a shop in any part of the country, it's time to think of how to move your business online.
Once you have a Facebook page and an E-commerce site,you will freely make money online from your visitors. To gain more customers, you can introduce affiliate program where people earn through commissions.