How to Check Bandwidth Usage on Bluehost
You can check your bandwidth usage at Bluehost at least once a week to determine whether your site is using less or more bandwidth. If you find that it's your site using more resources than others, take necessary steps to reduce the usage.
To check bandwidth usage, follow these steps:
Step 1
    Log in to your Bluehost cPanel account.
Step 2
Navigate to the Statistics section on the cpanel.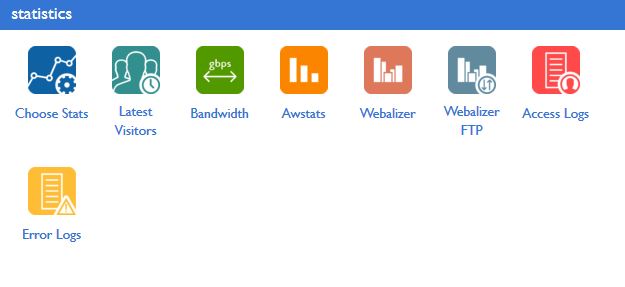 Step3
Click the Bandwidth.
You will be able to check the amount of bandwidth your website has utilized.
The best moment to check Bandwidth usage is when your site gets traffic spikes or when you notice that it's going on and off or slow. Normally, when the site goes offline and sometimes indicates, "error in database connection", it means that the site is consuming a lot of bandwidth.