If you want to know whether a particular web hosting company is genuine or not, check comments on social media. This review is the best because you get information from the horse's mouth.Since Bluehost is one of the most popular web hosting companies, we would like to list some of the positive and negative comments on social media and determine whether it's genuine or not.
Before you pay for hosting, ensure you visit the company's social media sites and go through the comments, it will give a hint on what you expect when you finally join. Here is a collection of comments on Bluehost web hosting company:
Jeremy Feser Hey Bluehost – I'm splitting my account into two, and paid for migration service to move websites and emails. However, it seems that the migration team are totally inaccessible to customers. They told me the migration was complete and asked me to move the domains via email. I did that, and found out that the email accounts have not been moved. I emailed them back, contacted support twice, and am now nearly 2 days later with my email down. I just contacted support again, and support tells me they can't even talk directly to the migration people. Is this really how Bluehost works? They also tell me that there is a 24 hour SLA and I shouldn't expect an immediate answer, even though I PAID for migration and my email is completely down and has been for 2 days. Please fix your value add services!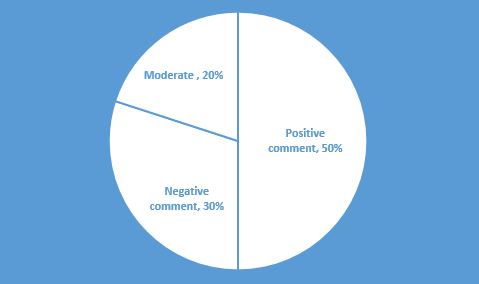 Jeremy had an inquiry, here is the response he got from Bluehost:
Bluehost Hi Jeremy. Lets take a look to see what is going on! Can you please DM us with the domain name?
Lisa Jay Response requested please!
Just spent $700 on upgrading & now ALL of our web domains are down & email thanks to #bluehost we are down now for 20 hours on the biggest freakin weekend of the year! Keep getting the run around, from tech support with rude, unprofessional customer service.
Peter O Innocent Great
Summer Jutt love you
WordCamp Brisbane Thanks for your support Bluehost!
Lisa Beth Wright My website barely loads thanks to Wordpress and Bluehost. Slow, slow, slow!
Ose Kingsley I gat a problem with Bluehost…I need assistance
    Bluehost Sure! Send us a DM here, we'd be happy to help.
Tosin Jeremy pls if I pay for your service and click the one word press install so it install word press. org for me downloading it via play store? secondly can I sing up with word. press and set up my set with my smart phone a techno brand of phone.
Bluehost Hello, each Bluehost account comes with a free version of Wordpress. How that is managed through your phone would be something you would have to research.
Fre AK Less I wanna start up my blog with blue host,
How do I go about it?
Bluehost We can help with that! Send us a DM with any questions you might have.
Looking at the comments above, you'll notice that most of them are inquiries while a significant number are positive.
One thing you will discover is that most people comment on Bluehost when thy have an inquiry or a complain. It's hard for someone without an issue to comment. So when you find 50% positive answers, that means Bluehost is a good hosting company.