1XBET is one of the affiliate programs I am using to generate income. I joined the program in 2019 January. Ever since I have been promoting the company. In the course of one year I have earned a total of $8741.This is how I earned the money:
How I registered
Registration process took less than 1 minute. All I did was to apply via this link, then got approved within a minute. I was then assigned an affiliate manager who from time to time guided me on what to do and how to do it.
During the application process, I was required to provide my domain name, this is one thing they looked at before approving my application. To be on the safer side, make sure your domain name receives over 100 visitors per day.
How I have been promoting 1XBET products
I use two methods to promote the products, one of them is by placing banners and the other one via links. Links perform better than banners because it's easier for readers to click on the link to sign up than to click on banners.
Since one of my websites, Venas News had over 9 million visitors that time where most of them were interested in gambling, it was easy for me to bring in clients.
The first month saw my websites generate $102.At first I was skeptical about 1XBET because it was the first time the company was in the country but after I made my first withdrawal, that's when I become more serious in marketing their products.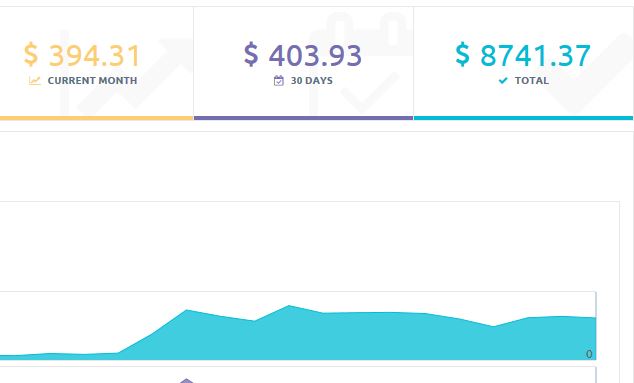 I understood well that 1XBET was popular in Kenya and Nigeria, so most of my articles were targeting audience from those two countries. With time, the money rose until I clocked $8741.This is the money I have earned from 1XBET affiliate program.
One thing I like about the program is that you are allowed to withdraw every week, in fact, every Tuesday. The minimum amount to withdraw is $30.If you don't meet the threshold, your earnings will continue accumulating until $30 is achieved.
Another important thing to note is that the players you attract will bring lifetime commissions. This means that as long as they continue playing and losing, you will keep earning. The only negative thing is that 1XBET will debit your account if a player wins. In other words, if a player plays with $10 and earns $1,000, you will be deducted the amount he won based on the percentage commission you earn.
1XBET affiliate program is free for any blogger, one can earn upwards of $10,000 every month.
1XBET has 25% base revenue share but if you work extra hard and bring more players, your revenue share will shoot to 45%.
To register for the program, follow this link