Competition among bloggers has become stiff, SEO tips are needed for one to make at least Ksh 100,000 per month. For you to earn this amount of money, you have to get enough traffic, more than 10,000 page views per day.
SEO is an important component of blogging, it's one that determines the amount of traffic you receive every moment. Sites with excellent SEO index rank better than those without appealing SEO index.
There are bloggers who have owned blogs for years yet their traffic numbers aren't growing, such bloggers need to employ unique SEO tips for them to experience growth. Here are the best SEO tips for every blogger in Kenya.
Ensure your website loading speed is high
Loading speed is everything when we talk about SEO.If the loading speed is low, search engines will also rank your website poorly.
What to do in order to improve loading speed:
Reduce the number of adverts on your blog
Reduce the number of plugins
Use fast loading WordPress theme
Reduce the size of your images…you can use Snipping tool to cut the size of images or install Smush plugin to automatically reduce the size.
Migrate to a reliable web hosting company
The type of a hosting company you choose will either kill or grow your blog. Some hosting companies will deliberately slow down your site so as to pay more for hosting services, others have poor servers with limited resources.
I will suggest that you carefully select your hosting company to avoid getting a low SEO rank. I suggest Kinsta which uses Google infrastructure. Kinsta is ranked among the best web hosting companies in the world. Immediately you migrate your site to Kinsta, it becomes faster and popular.
You can check Kinsta pricing here
Use both organic and social media traffic
Exhaust all the avenues for getting traffic, but don't buy traffic that will be considered spam. If your site is new, ensure that you share your content on social media even as you wait for organic traffic to increase.
By exhausting all the avenues of getting genuine traffic, your site will grow exponentially and consequently receive better SEO ranking.
Know how to use Keywords that draw organic traffic to your site
Organic traffic is the most important traffic for a blog. Social media traffic may be cut short by Facebook and Twitter policies but when your blog is able to draw enough organic traffic, you will be assured of earning enough income from AdSens.Organic traffic is the best in regards to AdSense income. There are two SEO tools you can use to know the best keywords to employ, they are: SEMrush and LongTail Pro, both tools have 7-day trial versions.
To sign up for SEMRsush,click here
To sign up for LongTail Pro,click here
If you utilize the two SEO tools well, you'll certainly earn more than Ksh100,000 every month.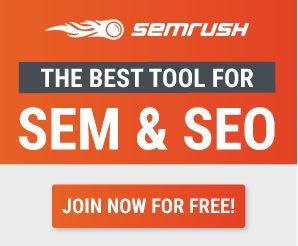 There is no way you can expect to earn Ksh100,000 every month if you don't post on your blog regularly. The more you post, the better. Search engines hate blogs which are not regularly updated. When a blog is not updated regularly, bounce rate increases, leading to low SEO index.
While you post regularly, don't forget to post interesting articles, content that people will enjoy to read.
Plagiarized content may not get you anywhere.