More than 70 web hosting companies are registered in Kenya but only a few of them are cheap and convenient for university and college students. The average hosting price for a student per year is Ksh 2,000. We understand that students don't have enough money for expensive hosting companies, if possible they'd prefer companies which charge below Ksh1,000 per month. The best thing is that some hosting companies charge even less than Ksh 1,000 per year on top of offering free hosting services for a certain period of time.
If you are a student and you want to host your website cheaply in Kenya, here is a list of hosting companies to choose from.We will list top 4 best hosting companies.
Kenya Website Experts
My first place to host a website was Kenya Website Experts. It was in 2011 when I registered my first domain and started hosting with Kenya Website Experts. One thing any website need is security. Indeed, this company ensured that none of my websites was infected by malware or virus for the entire period I was there.
The hosting price is Ksh2,100 per year for a normal website. You will also purchase a domain name at a cost less than Ksh 1,000. As a student, all you need is Ksh 3,000 per year to comfortably host your website at Kenya Website Experts.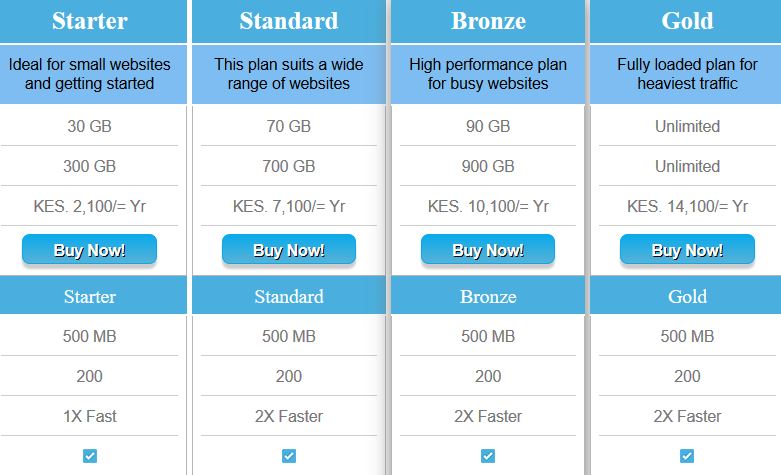 The second most popular hosting company for students is Truehost.The good thing about Truehost is that it offers you a chance to host for free for one month as long as you buy a domain from them, then start paying Ksh1,499 per year. The company's domain costs Ksh 499.
Truehost is popular because it's both economical and reliable, they also have the best customer service.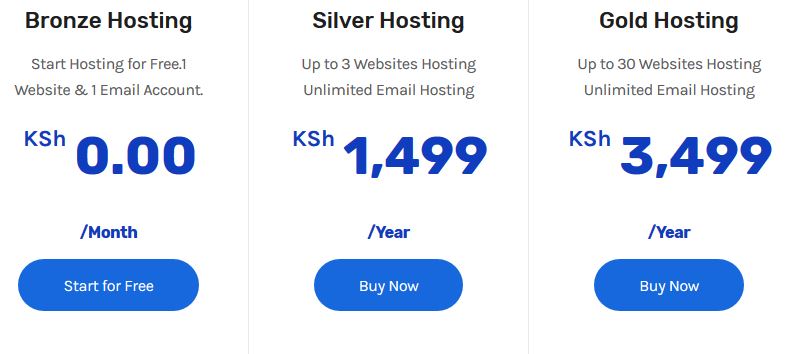 The third hosting company is Sasa host. The cheapest plan at Sasa Host costs Ksh2,500 per year. It comes with 25GB disk space,250GB Bandwidth and unlimited subdomains.As a student,you won't lack Ksh2,500 every year for hosting.

Finally,the best and cheap hosting company for student bloggers in Kenya is Bluehost.This company is headquartered in USA and it has branches across the world.Blushost hosts over 2 million blogs from around the world. The monthly charges for the cheapest package is Ksh 395.There is also a chance to buy a domain especially if you need a .com doman.I will strongly advise you to host your site at Bluehost as opposed to local hosting companies.A .com domain costs Ksh1,100 and it's renewed annually or one can decide to pay for 2 years, three years or five years.You can follow this link to seen all the packages offered by Bluehost