GetResponse is an email marketing tools that help companies as well as individuals to send bulk emails to their clients. Pricing for each plan depends on the resources allocated. However, before anyone decides to go premium, they are given a chance to use the service for free for 7 days. The 7 days' trial version has all the important features of the tool, you can sign up for free here
There are 4 main plans under GetResponse: Basic, Plus, Professional and Enterprise. Basic plan is for personal blogs with less than 1,000 contacts while Enterprise is for big organizations that has over 100,000 clients.
One disadvantage of sending bulk emails via Google is that the emails can be treated as Spam and may not be read by the intended recipients. But when you use GetResponse, you will even track the emails to determine who read and who did not open.
FREE TRIAL PLAN
The free trial version is available for everyone. Every sign up is allowed to use this plan for 7 days before they make up their mind whether to go for the premium plans or not. To sign up for this plan, follow this link. You don't pay any money when you are under this plan.
Basic plan is the starter plan for small websites. This one is suitable for websites which have just started to collect contacts. Under Basic plan, one can send emails to up to 1,000 contacts.
There is an option of paying for one month, one year and two years. If you prefer to pay for one month, the charges are $15, for one year you'll pay $12.30 while payment for two years is $10.50, This amount is paid for 1,000 emails.
Key features of Basic plan:
Email marketing
Autoresponders
Unlimited landing pages
Unlimited automation templates
Sales funnels (1 funnel)
Unlimited lead funnels
Facebook Ads
Sell e-products
PLUS PLAN
Plus plan is for medium companies with more than 1,000 contacts. For 1,000 emails, you'll pay $49 per month, $40.18 for twelve months or $34.30 for 24 months. Plus plan is the most popular among the 4 plans available at GetResponse.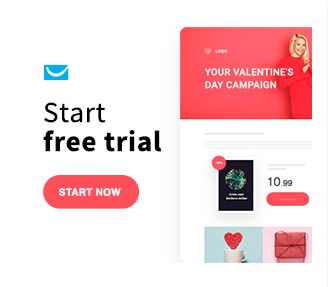 Features
Automation builder (5 workflows)
Webinars (max 100 attendees)
Contact scoring & tagging
Sales funnels (5 funnels)
Work together (3 users)
Webinar funnels (5 funnels)
Under this plan, you can send up to 100,000 emails. Sign up for the plan here
The price of professional plan rage between $69.30 and $99 per month. The price will go up depending on the number of contacts you wish to send to. If you send 100,000 emails, you will be charged $580 per month.
Features
Unlimited automation builder
Paid webinars
Webinars (max 300 attendees)
Unlimited sales funnels
Unlimited webinar funnels
Work together (5 users)
On-demand Webinars
ENTERPRISE PLAN
Enterprise is the last and most expensive plan at GetRepsonse.This one is for big organizations with 100,000 contacts and above.
To send 100,000 emails, the payment per month is $1,199, for 12 months, a client pays $839 while in 24 months ,the payment is $719
Features
Transactional emails (paid add-on)
Account manager
Dedicated IP address
Deliverability consulting
Single sign-on (SSO)
Webinars (max 500 attendees)
Email campaign consulting