Alaska is one of the few webhosting companies in South Africa offering free webhosting services. The service last for one month, thereafter you are required to review the company's services before you decide whether to buy their plans or not. But going by customers' reviews, Alaska products are excellent.
Apart from the free package, Alaska has three other plans: Silver, Gold and Unlimited. The most expensive but popular plan is the unlimited which costs R135.00 per month. Everything on this package is unlimited.
For the free hosting plan, these are the features you'll get: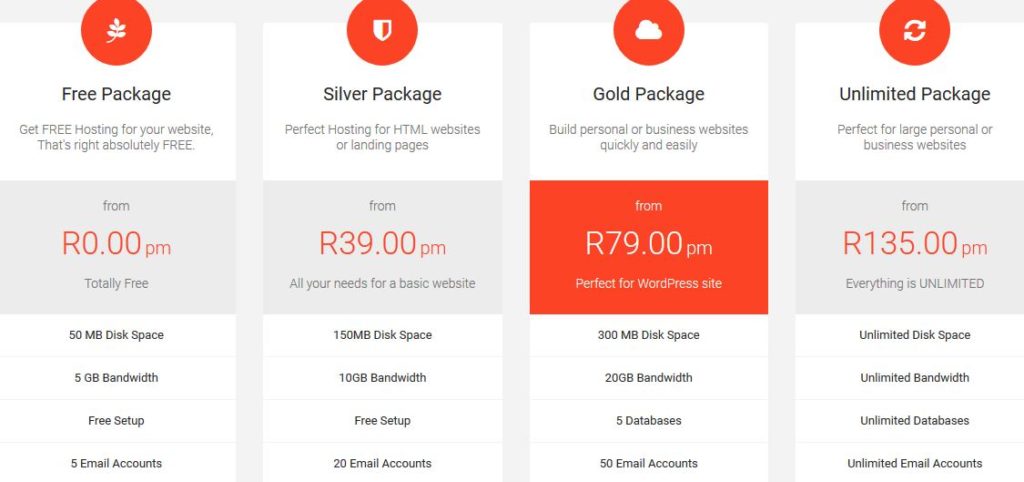 Totally Free
50 MB Disk Space
5 GB Bandwidth
Free Setup
5 Email Accounts
From the features, it's clear that the plan is designed for new and small website. Anyone with a website that gets over 5,000 views per month may not find the plan useful. But for 5 GB bandwidth and 50MB Disk Space,0 to 500 page views are okay. Your site should also have light images and must be highly optimized.
After the expiry of the free hosting, buy the silver package for R39.00. If you purchase for one year, Alaska will give you a discount of two months. You will then renew every year as you enjoy the company's hosting services.
Reviews from Alaska clients give the company 10/10, you can check the clients comments on Alaska website.
For more details about web hosting services by Alaska, visit the website via this link: https://www.webdesignhostingsa.co.za