Bluehost Dedicated Server is among the popular types of hosting provided by Bluehost.Dedicated Server is more superior to VPS and Shared Hosting. Almost every blogger whose blog exceeds resource limit at VPS environment is advised to upgrade to a dedicated server platform.
A customer in Dedicated Server does not share space with any other customer, which means that performance is way better than when a site is hosted at VPS or shared environment. VPS is in between Shared and Dedicated server. The only difference between Dedicated Server and VPS is that VPS customers share space with a couple of other customers hence low performance … Dedicated server customers do not share hosting space with other customers.
Dedicated server prices and features
There are three main types of dedicated server plans: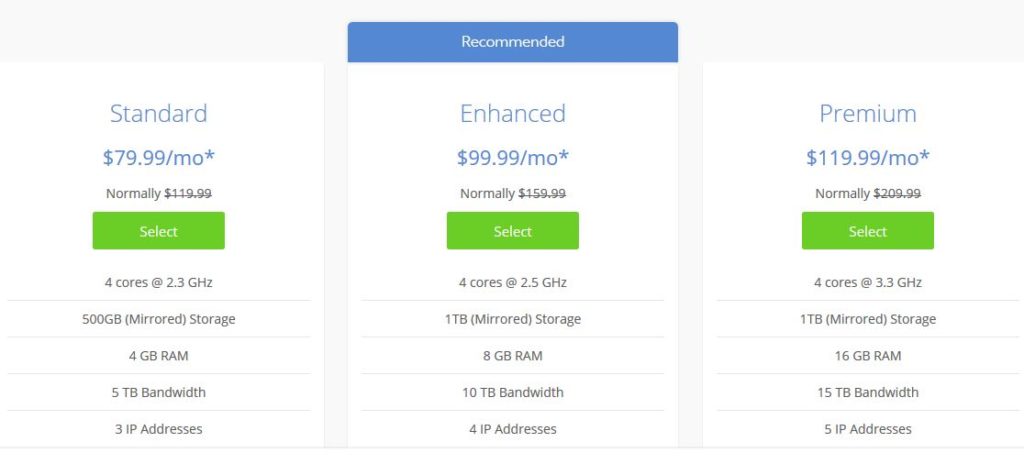 Standard Plan is the cheapest among the three plans, it costs $79.99 per month. Under this plan, a customer gets 4 cores @ 2.3 GHz, 500GB (Mirrored) Storage,4 GB RAM,5 TB Bandwidth and 3 IP Addresses. From my own experience I can estimate that a blog with 500,000 to 2 million page views per month will perfectly fit in this plan.
If your blog has been facing issues with shared hosting or VIP plans, buy Standard Dedicated Server plan and enjoy Bluehost services. Follow this link to sign up
Enhanced Plan
The most popular Dedicated Server plan is the Enhanced Plan, even Bluehost recommends this plan because it has more resources than the Standard Plan. Enhanced Plan has the following key features:
4 cores @ 2.5 GHz
1TB (Mirrored) Storage
8 GB RAM
10 TB Bandwidth
4 IP Addresses
The plan is more popular than the standard plan because it offers 10TB Bandwidth and 4IP Addresses. The addresses will help you to host 4viral websites under a single plan and get the best out of the servers.10TB of bandwidth will sustain millions of page visitors per month.
Enhanced plan costs $99.99 per month, initially the cost was $159.99
Premium plan
The third one and most advanced is the Premium plan. This one is popular among individuals and enterprises with viral websites. If your website draws huge amount of traffic in the neighbourhood of 3 million per month, premium plan is the best for you. I have one of my websites under this plan and it's working perfectly for me, the site gets over 1.5 million visits every month.
Premium plan costs $119.99 per month, but one would be required to pay ones in 6 months, one year, two years or three years.One
Premium plan bears the following features:
4 cores @ 3.3 GHz
1TB (Mirrored) Storage
16 GB RAM
15 TB Bandwidth
5 IP Addresses
Any websites that experiences traffic spikes should be hosted under dedicated server environment.
Advantages of hosting under Dedicated Server Environment
Bluehost offers you 30-day money back guarantee where you are refunded your money after 30 days of using the service. The refund will automatically be credited into your account regardless of whether you used Bluehost resources or not.
There is also free SSL certificate which is given to all Bluehost clients. The SSL certificate is important because it prevents your site from being hacked and also boosts the website's online ranking. It's hard for a site to rank high on Google if it doesn't have installed SSL certificate.
There is also free domain name which is given for one year to every client. This means that if you buy Dedicated Server space, you'll be allowed to acquire a new domain for free.Normally,.com domain costs $11 but with this plan, you'll be given for free.
Bluehost will also provide 24/7 customer service. The company has employed hundreds of staff to deal with client queries. Whenever you have a complaint, you'll always go online and initiate a chat.
One thing that I love most about Bluehost is that their servers have 99.99% uptime.There is no single day you'll complain that your website is offline.When a website is offline a blogger can really get disturbed.But when your website is under Dedicated Servers,you have nothing to worry.
No hidden charges. Bluehost does not have hidden charges like other hosting companies. What you are charged is what you will pay when you renew the services. If you pay $99.99,that's the money you will pay when you are coming to renew.
Multi-Server management. Sometimes a website can grow to become so popular that one server cannot hold its traffic. In this case, more than one server is needed. Bluehost will connect two or more servers to accommodate the amount of traffic your site gets. The company will manage all the servers for you.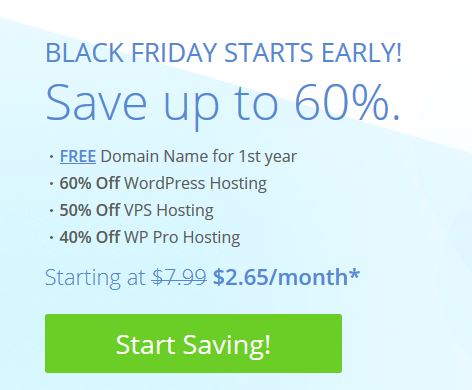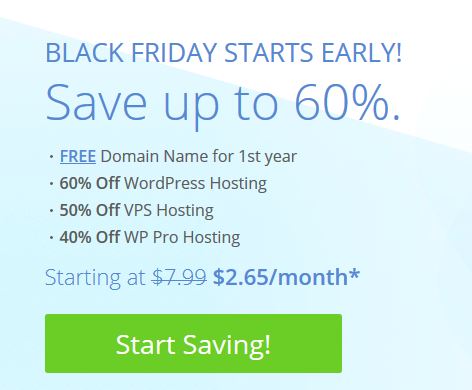 Improved cPanel:Every dedicated configuration includes the option of our enhanced cPanel-based interface which makes it easy to manage all of your websites, domains, emails, resources, and more from one central location.
Unmanaged: Advanced users can have unfettered access and control over everything from the operating system to Apache with our unmanaged dedicated server hosting.
How to start hosting with Bluehost
The first step is to create an account with Bluehost,click here to create an account.
Click on,"hosting",then select Dedicated Server".Choose the plan you want to buy and proceed to pay. Payment is made through credit Card(MasterCard or VISA) or Paypal