Truehost Kenya is among few web hosting companies in the country that offer free web hosting services. Truehost is also available in Nigeria with similar service.
The free hosting service is targeting micro-bloggers, small entrepreneurs and students who are aiming to start new websites. Truehost guarantee 99.9% uptime, assuring that it's a reliable web hosting company. Uptime is what every blogger looks at before they buy hosting space. Some hosting companies have old servers with uptime as low as 70%. Uptime of 99.9% means that your website will only go offline ones in every three months.
The free hosting plan by Truehost Kenya comes with Cloud Storage of 1GB,1GB Bandwidth for one month, at most 500 visits per month and 24/7 customer services. Only one website will be hosted by this plan.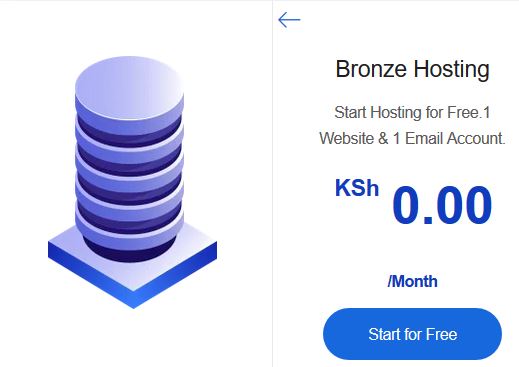 The most ideal people to host their sites for free are news bloggers with zero or less than 500 visits per month. If your blog is less than 1 month old, Truehost Bronze plan is the most suitable for you.
Truehost Kenya website link: https://truehost.co.ke
The hosting period for free hosting plan is one month, thereafter you can decide whether to upgrade or move to another hosting company. The most immediate hosting plan after the free one is Silver Hosting which costs Ksh 1,499 per year. This one is excellent for sites with less than 10,000 visits per month. The final one under shared hosting plans is Gold which is relatively more advanced. To host your site with Gold plan, you pay Ksh 3,499 per year.Gold Plan is for websites with at most 50,000 visits per month and it's the most popular plan among Kenyan bloggers.
Truehost is purely for small and medium websites. Anyone intending to host a website with over 100,000 visits per month can choose a hosting company like Bluehost.At Bluehost, a client pays as little as Ksh 395 per month. Bluehost accommodates websites that receive traffic of more than 1 million per day.You can check Bluehost plans via this link