A new niche of fact check is gaining momentum as Google, Twitter and Facebook seek to have as many websites as possible that verify information posted online. The idea of fact check is necessitated by the fact that so many websites, even the most advanced ones, post fake news.
Fact check niche is not as flooded as niches like news and entertainment. If you search online, you'll notice that very few websites have dedicated their time on verifying information posted online. However, there are 1.4 billion searches related to fake news and fact check.
One advantage of having fact check website is that you will receive hundreds of sponsored articles aimed at erasing earlier posted fake news. Here online, there are hundreds of bloggers who are paid to taint names for popular companies and famous personalities. Online wars can negatively impact on a company's growth. By countering the bloggers, you will help the affected companies from collapsing.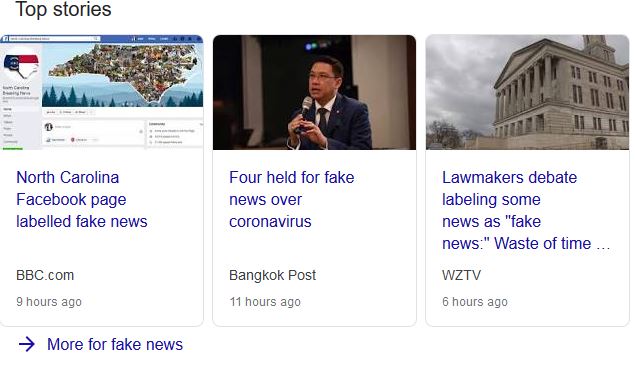 Fact check posts will earn you up to $10,000 per article especially when you run a popular fact check website. Profitable companies will do everything to clear their name and if your site is a trusted one, you'll save the day but also earn handsome amounts.
Several domains for fact check are available to buy, they cost as little as $11.To get one for yourself, follow this link
After creating a fact check website, start searching for information on popular sites which you think may not be factual, then contact the company mentioned to determine whether it's true or not. You can as well contact politicians mentioned in scandals.
Fact check website will make you rich within a short time, and I can assure you that you can become a force to reckon with. Since competition is not high in this industry, it won't take two years before you because the authority.