Hostking South Africa offers free webhosting services for new websites and those blogs with low traffic numbers. The free hosting plan is available for one month.
Just like other web hosting companies, Hostking has limited the plan to just one domain for each client, meaning that if you have two or more domains, the free plan won't accommodate them all.
Apart from a free Cpanel, here are other features provided by the free plan:
500MB Disk Space
1GB Bandwidth
1 Website
1 Email Account
1-Click Installer
10 Emails per hour
The plan is clearly suitable for blogs with less than 1,000 page views. However, traffic might go beyond 1,000 per month and face no issues when your website is light. What makes it difficult for most web hosting companies to accept some sites is the use of bandwidth. When a site is heavy to load, the use of bandwidth is high.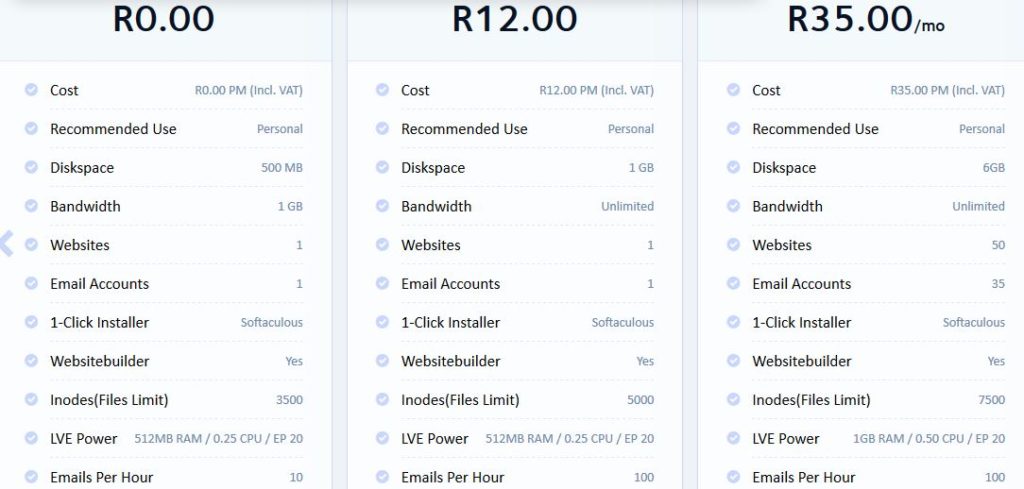 Apart from the basic features outlined above, Hostking also provides 24/7 customer service to all clients. The company gives you access to Cpanel.In addition, Hostking provides back up for your data and ensures that your site is protected from spam by allowing you to blacklist spam comments and domains.
After your 1-month free trial version expires, you can then upgrade to a plan with more resources. Panel Lite is the one I would recommend for you.It comes with 1GB Disk Space, Unlimited Bandwidth,100 emails per hour and 1 email account. This plan is suitable for websites with 10,000-20,000 page views per month.
Hostking website link https://www.hostking.co.za