At least three Kenyan hackers have been arrested for hacking NTSA website.
Michael Onyango Oduor aged 54, Sylvester Onyango, 30 and Anthony Korir, an employee of National Transport and Safety Authority (NTSA) allegedly hacked into the transport regulator's database.
The 33-year-old Korir who works at the call center department was assisting the hackers to access the NTSA network.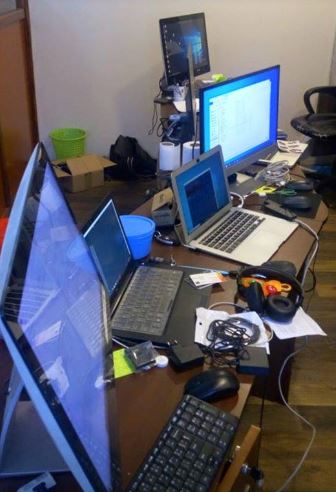 He had connected a local area network turtle gadget, a covert system administration and pentesting tool which provided them with stealth remote access.
According to the Directorate of Criminal Investigations (DCI) detectives drawn from the Digital Forensic Experts and Serious Crime Unit, Oduor and Onyango were active on TIMS system at the time of arrest.
During the Friday, February 21 raid, police recovered Ksh1,188,000, USD 100, three motor vehicles and fiber laser cutting machine that the trio might have been using to cut number plates.
Several other assorted equipment such as five desktop computers, laptops, logbooks, modems, hard drives and flash drives were also found at the Ngara office.
A compressor machine used for painting number plates and one complete number plate were also at the scene.