22Bet has one of the best affiliate programs in the market. The betting site offers up to 45% of the winning amount of each player to their affiliates. Reviews from various football predictions sites indicate that 22Bet affiliate program is the best for affiliate marketers.
How to join 22Bet affiliate program
The affiliate program requires that you sign up and get approved within few hours or days.
Click on this link, https://refpasrasw.world/L?tag=d_276507m_23445c_&site=276507&ad=23445 ,then go to affiliates and select Affiliate program. You will be directed to the affiliate program page where you will be required to register. Registration process takes less than 3 minutes.
Important details required during registration
You need to provide a phone number you will use to withdraw money. You should also provide your full names, website domain name and link. In addition, you have to create a password which you will change from time to time.
Next step after registration
Once you have registered,22Bet will approve your account. You will then login to your new affiliate dashboard. On the dashboard, you will generate banners which you will place on your website. There are also links which you will be required to use when reviewing 22Bet products.
Normally, the click through rate for links is higher than for banners. Affiliates who use links get better results than those using banners to advertise the products.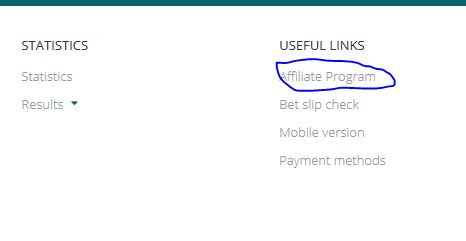 How much you will earn from 22Bet affiliate program
The income you will earn from 22Bet depends on many factors. First, you need to negotiate with your affiliate manager on the percentage of the money you'll earn. The percentage range between 25 and 45. Most managers accept 30% for new clients. The percentage depends on your website niche and the potential number of clients you'll bring to the company.
I also work with 22Bet and know several bloggers who are monetizing with the company's affiliate program. Majority of them earn upwards of $1,000 every month.
You need more than 100 depositors every month for you to earn over $1,000 monthly. But one thing you should know is that there are negative earnings. If a player earns, say $300, it means that your account will be deducted based on the percentage you agreed with 22Bet.You need to attract as many clients as possible so as to cover the risks of negative earnings.
For my case, every month, I earn over $1,000. Below is the photo showing what I have been taking home especially during this time of low season: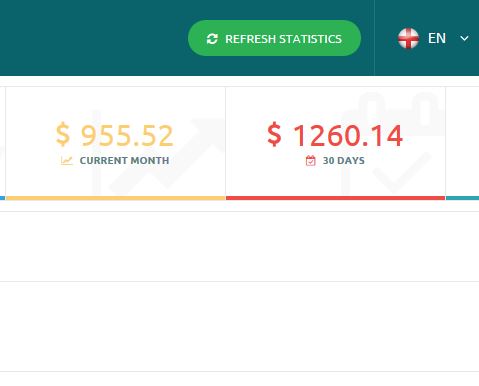 How to withdraw the money
The minimum amount to withdraw from 22Bet is $100 every month. The money is sent to your wallet account first Tuesday of every month. If you don't meet the minimum threshold, the amount is carried forward to the next month. You will only withdraw to the number you provided when you were joining 22Bet.
You are also allowed to withdraw via your bank account. If your account is VISA enabled, then you'll not have any problem with withdrawals.
Based on my experience, I will rate 22Bet 99.9%. The only negative thing about the program is the negative earnings. Someone might earn $10,000, forcing you to wait for several months before you withdraw because of the negative earnings on your account.