More than 50,000 international students visit Australia to pursue degree courses. Below we have sampled a list of 50 highest demanded courses for international students in Australia.
Registered Nurses
To become a registered nurse, one must have graduated with a Bachelor's degree at university. For one to qualify as a nurse in Australia, they must apply for and be registered with the Nursing and Midwifery Board of Australia. For an international student, visa application is necessary and is issued by the Australian department of Home affairs. The training you went through at university must also be approved.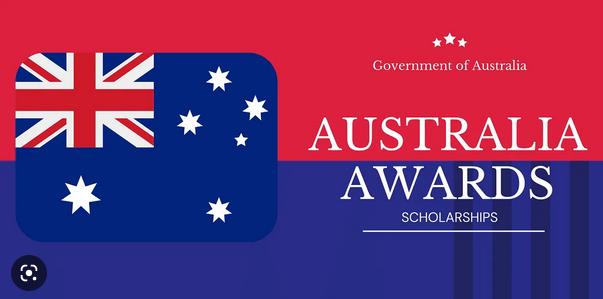 Secondary School Teachers
For one to qualify as a teacher in Australia, they must have completed their studies at the university and have acquired a bachelor of education degree. Teachers are on demand in Australia, a degree in any subject, especially science and math would qualify one to be a primary or secondary teacher.
Software and Applications Programmers
To qualify as a software and applications programmer, one must have completed a relevant bachelor degree, for instance, a degree in computer science, Information technology or software engineering. Their main work is to design, develop, test, maintain and document program code according to the user requirements, system and technical specifications.
Electricians
Electricians are required almost everywhere. In every factory, construction, mining and manufacturing companies. The world operates efficiently due to electricity. They are needed in minor and major situations. Having the expertise is all that is expected of electricians. With the skill, one can get many opportunities and earn as much as 123, 000 AUD per year.
Construction Managers
Construction project managers are highly demanded in Australia given that the country is constantly under renovation. They work with clients to plan and oversee the construction of residential and commercial building projects.
Carpenters and Joiners
As long as people need buildings, homes and furniture, carpentry jobs will always be on demand. It is a skill that is required in almost all industries. They are needed during construction, renovation, and furniture making. As long as you have the skill, you are good to go.
Metal Fitters and Machinists
The main work for metal fitters and mechanics is to fit and assemble fabricated metallic parts into products, set up machining tools, production machines and textile machines. They operate machining tools and machines to shape metal stock and castings. They are extremely in high demand in Australia.
Plumbers
Well qualified professionals in plumbing are required not only in Australia but in other countries as well. The demand is very high compared o the suppliers. The best plumbing industries in Australia include; Aus. Star Plumbing and Gas, All Australian Plumbing and Maintenance, Australian Plumbing Brigade Pty Ltd.
Motor Mechanics
A certificate III in light Vehicle Mechanical Technology (AUR30612) and three to four years of apprentice ship are required in order to become a fully qualified motor mechanic in Australia. One can get automotive jobs only after meeting this expectation.
University Lecturers and Tutors
The opportunities are there but it also depends with your CV, and the university from where you have your post-graduation. The education background of an individual is important when seeking such a job. Currently, the lecturers on demand are those who have specialised in the field of Australian tax law.
Structural Steel and Welding Trade Workers
Structural steel and welding trade workers are employed in most parts of Australia. They mostly work in manufacturing and construction firms. Their main work is to cut, shape, join and repair metal components of iron and steel structures.
Solicitors
These are the people who give advice to clients. They are qualified legal professionals who have completed undergraduate or post graduate tertiary study. Having a law degree is important if you want to become a solicitor.
Management Consultants
They are the people who help engineering and construction companies to maximise on their potential and resources. They strategize, plan for, identify and fix problems for the organizations. They help increase and improve the efficiency and profitability of an organization.
General Practitioners and Resident Medical Officers
One must have gone through years of formal training to become a general practitioner. A degree in Medical studies is also required. The entry is also based on how you performed in the university clinical aptitude test (UCAT) and an interview.
Specialist Managers
They are the people who plan, organize, direct and control activities and special functions within organizations. They take care of the customers and act as sales managers of the organisations they are working for. They are usually assigned to specific departments.
Civil engineering Profession
The job of a civil engineer is on high demand in Australia. The construction and infrastructure sector is very important and the Australian government has invested in that for better days for the people living in Australia. Roads, bridges and public transport is something they have really invested in.
Early Childhood Teachers
To qualify as an ECD teacher, one must have a certificate indicating that they have graduated with a degree in early childhood development. Dealing with children should also be something one is passionate about. They need dedication and attention; this is not easy if you are impatient and easily angered.
Painting Trade Workers
They apply paint, varnish, and put other finishes to protect surfaces of buildings and structures. There is an increasing demand for painters because of the constructions and new development in terms of infrastructure. Being a painter is profitable especially in New Wales.
Industrial Mechanical and Production Engineers
They organise and oversee construction. They also design the structures that should be constructed. A Masters' program in Mechanical Engineering is important for greater career prospects. Manufacturing is a key industry in various areas such as Victoria, Western Australia, and Queensland.
Database and Systems Administrator and ICT Security Specialists
They are the people who deal with computers and manage databases of companies and organisations. They protect and come up with ways of securing the companies details and information. They keep the system safe from hackers and criminals.
ICT Business and Systems Analysts
They review and evaluate the existing ICT systems against the business requirements of the organisation. They then improve the system and how everything works to match the systems' functionality with business requirements.
Chefs
The employment of chefs in Australia has been rising over the past few years. The average chef earns a salary of $31.75 per hour, the salary increases with experience. To become a chef, one must have a professional qualification from a registered training organisation (RTO) to qualify for Australian Requirements.
Computer Network Professionals
They do research, analyse and recommend the right strategies for network architecture and development. They implement, manage, maintain and configure network hardware and software. With the current evolution in technology, Computer Network professionals are needed everywhere.
Electronics Trades Workers
They install, fit and maintain electrical wiring systems and machinery and other electrical apparatus. They are highly demanded everywhere since they also repair computers, photocopiers and fax machines, cash registers and other electronic works.
Social Workers
They trained at University in Human behaviour, families, social justice and human rights. They must be accredited by the Australian Association of Social Workers (AASW). Social work is highly in demand globally. One must have acquired a bachelor or masters' degree in social work.
Special Education Teachers
To become a special needs teacher, one needs to have a degree in primary or secondary education, specialising in special needs teaching. A special needs teacher gets an average salary of $46.41 per hour. Many children with special needs require a person who can guide and help them despite their condition.
Bricklayers and Stonemasons
Bricklayers and Stone masons lay bricks, pre-cut and other types of building blocks in mortar. They build houses, repair walls and chimneys and refurbish decorative stonework. They are needed during construction of buildings and putting up structures. With the on-going constructions in Australia, bricklayers and stonemasons are needed.
Cabinetmakers
The annual salary for a cabinet maker ranges from 40, 000 to 70, 000 dollars per year. They work from designs and specifications to measure, cut, join and carve wood and other timber materials. One needs a certificate III in cabinet making. It provides specialised skills to manufacture wooden furniture and assemble finished wooden components to build furniture.
Physiotherapists
To work as a physiotherapist in Australia, one needs to apply for and be registered with the Physiotherapy Board of Australia. A visa issued by the Australian Department of Immigration and Border protection is also necessary. Practitioners must also complete a bachelor, masters or professional doctorate program.
Health and Welfare Services Manager
They are responsible for the running of a health and welfare centre, facility, service or organisation. To qualify as a welfare centre, one must have a formal qualification in business management, social work, community development or another field and relevant experience. The main task of welfare managers is to ensure the organisation runs efficiently.
Auditors, Company secretaries and Corporate Treasurers
They are the people who conduct audits of accounting systems, procedures and financial statements. They also manage corporate funding. The required education level is a bachelors' degree in finance and a registration form or license. They are involved in identifying, managing and reporting financial risks, debt management, tax planning and more.
Air conditioning and Refrigeration mechanics
This is another highly demanded course for international students in Australia because it's well-paying in many countries.
Psychologists
We are living in an era where mental health is a crucial topic. Psychologists provide the right service, in that they take care of the well-being of individuals and ensure they are well. To become a psychologist, one requires a degree in Psychology and registration.
Medical Laboratory Scientists
Medical Laboratory Scientists analyse biological specimen and perform scientific testing on samples and reporting their finding to physicians. They are found in the laboratory most times and assist doctors to diagnose and treat diseases. Their work is both practical and analytical.
Engineering Managers
An Engineering manager is involved in planning, designing, and overseeing projects, as well as managing finances and supervising one or more engineering teams. They qualify for the job after acquiring a degree in engineering. The average payment for an engineering manager is $130, 000 per year.
Occupational Therapists
These are the people who help individuals, such as those with disabilities to live independently. Their main task is to assess and treat people who have injuries, illnesses, or disabilities. They help their clients meet their goals by helping them develop, recover and improve their skills for daily living and working.
Architects and Landscape Architects
They are the design and draw structures and building that would be established. They have a plan for the structure and the outdoor areas surrounding the building. Landscape architects are responsible for designing attractive and functional public parks, gardens, playgrounds, residential areas, campuses and public spaces.
Plasterers
Plasterers smooth or create a decorative finish on internal walls and ceilings. They also apply render and finishes to external walls. They are called by people who are renovating their walls or houses, even company buildings. They repair everything and leave the place looking new.
Electrical Engineers
Electrical engineers have the chance of securing high paying jobs. They are skilled in the fields of telecommunications, power generation and distribution, computing systems and control systems. With the expertise, one can be self-employed and start their firm.
Mid Wives
These are the health care professionals who help during the process of giving birth. They are highly required during childbirth and taking care of a new born. They give parenting classes, clinical examinations and screening to the pregnant woman. They monitor the mother and support her during labour and birth.
Environmental Scientists
Environmental scientists use their knowledge of natural sciences to protect the environment and human health. They make up policies that safeguard the environment, clean up polluted areas, advice policy makers and work with industries to reduce waste.
Sports Coaches, Instructors and Officials
They are the people who train and improve sporting results for athletes. They facilitate learning, offer advice when necessary and analyse each individual in the team to identify their strengths and weaknesses. They also motivate and provide guidelines on how to better the skills.
Animal Attendants and Trainers
The main work for animal attendants is taking care of pets. They ensure that they are fed well, cleaned, walked, medicated and well taken care of. One requires a certificate II in Animal studies to qualify as an Animal attendant. One can also specialise in vet nursing and behaviour studies to get advanced training.
Medical Practitioners
The other term used to describe a medical practitioner is a doctor. They are skilled in the science of medicine. They provide high quality health care for Australians. They diagnose and treat physical and mental illnesses, disorders and injuries. They must have gone thorugh training and get approved to practice.
Medical Imaging Professionals
They are also known as radiographers, They are experts and highly skilled and essential members of the health team.4Medical Imaging professionals operate X-ray and other radiation producing and imaging equipment for diagnostic, monitoring and treatment purposes under the direction of radiologists and other medical practitioners.
Natural and Physical Science Professionals
These professionals cover natural and physical science including; conservators, metallurgists, meteorologists and physicists. They conduct research for the theoretical and applied fields of physical science.
Accountants
Accountants are highly demanded in Australia, they deal with finance, accounting and money in general. Qualified accountants are eligible for either the temporary skills shortage visas. There are three main bodies of accounting across Australia; CPA, IPA and CA. All these organisations provide professional guidelines, standards and services to their clients.
Wall and Floor Tilers
To become a professional tiler, you must have gone through training on how it is done and too keep everyone safe including you as you do the tiling. All building workers go through a safety induction program and are provided with a construction induction card.
Artistic Directors, and Media producers and presenters
They are the people who plan, administer and review activities concerned with producing artistic media. They are also the ones who determine artistic policies for performing arts organisations prepare and present news, sports and other information. They conduct interviews and introduce music and performances too.
Actors, Dancers and Other Entertainers
Actors, dancers and other entertainers entertain by portraying roles in productions, performing and composing songs and dances. They perform a variety of acts in different places for payment. It quite fun and interesting and earns you money.