Email marketing is useful for individuals and companies who send bulk emails to their clients. In Kenya, there are several email marketing providers but only a few are reliable.
A good email marketing company should be cheap, reliable and with excellent customer services. It should also be stable enough to provide services for a long period without interruptions. In additions, there should be free trial for new customers, which is a feature present among almost all email marketing companies in Kenya.
We are going to list the best email marketing companies which Kenyans have subscribed to. Our focus will also be on credible international email marketing companies.
Here is the list of best email marketing companies in Kenya:
Apart from offering excellent web hosting services, Kenya Website Experts also offers email marketing service at cheap rates. Nearly 90% of Kenyan companies are using Kenya Website Experts to send emails to their clients. To get started,click on this link and visit their website
To send 10,000 emails per month, you'll spend less than Ksh 3,000. You can send as many emails as possible.
Kenya Website Experts has more than 20,000 clients due to their excellent customer support and the cost of their services. In case you need web hosting services, email marketing services, web design, domain registration and SSL certificate, contact Kenya Website Experts. To sign up for any service,visit the company's website via this link
GetResponse is being used by hundreds of Kenyan companies. It allows one to send upwards of 100,000 emails per month.GetResponse offers a three months free trial plan for every new client, to subscribe for it,click on this link
GetResponse has four plans:
Basic
Plus
Professional
Enterprise
Basic plan is the cheapest and is one most companies sign up to before they upgrade to other plans. The cost of basic plan ranges between Ksh 1,500(1,000 emails) and Ksh 45,000(100,000 emails) per month. To sign up for the basic plan,click on this link
The good thing about GetResponse is that it will show you how the email recipients responded upon receiving the messages. By giving you the feedback, you'll be able to know which course of action to take.
You can send up to 100 million emails per month. The more emails you send, the cheaper the service. You can pay monthly, one year or for two years.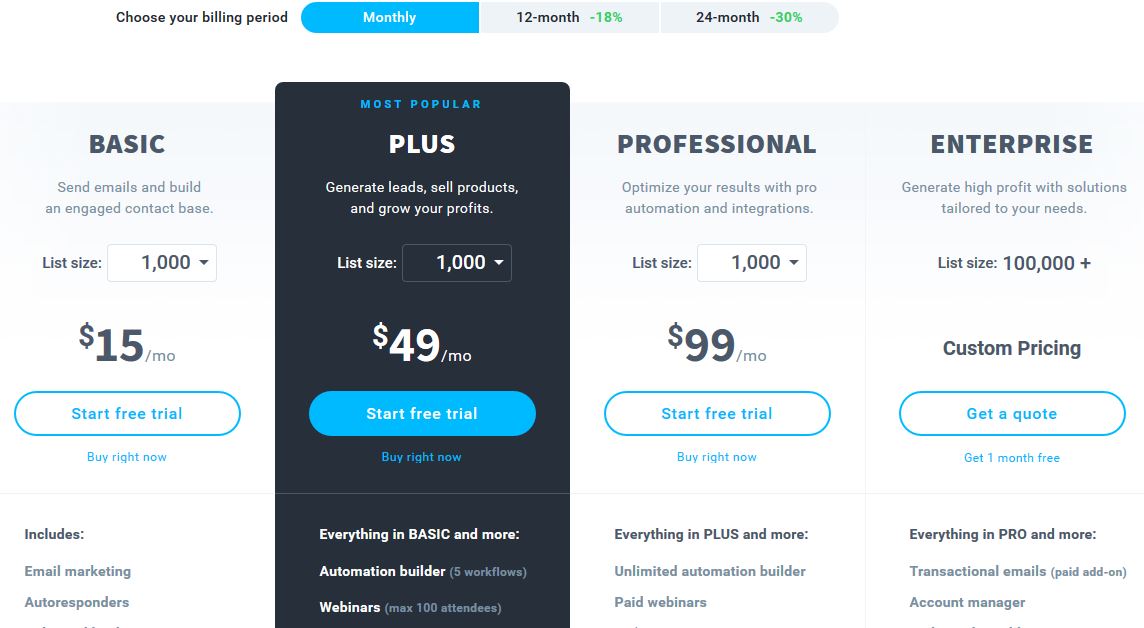 ConvertKit is also popular among many Kenyan companies. The tool is cheap and reliable. Like GetResponse, there is a free trial that lasts for one month. To sign up for free trial,click on this link
Within the first month, you'll understand the quality of their services, hence make a decision on whether to stick with them or not.
The free plan contains the following features:
Unlimited landing pages
Unlimited, customizable CTAs & signup forms
30+ premium landing page templates
Unlimited traffic
Customizable domain setup
Mobile responsive designs
Manage 1,000 subscribers
Email broadcasts
Subscriber tagging
Seamless Unsplash integration
Creator community
After the expiry of the new plan, you will then sign up for the premium services. If you purchase 1,000 emails per month, you'll pay Ksh 2,900. For 20,000 emails, you'll pay Ksh17,900. If you have thousands of customers, you may require at least 100,000 emails. For 100,000 emails, you'll pay Ksh Ksh70,000 per month. To learn more about the features and pricing,click on this link
Clients are at liberty to pay per month or annually.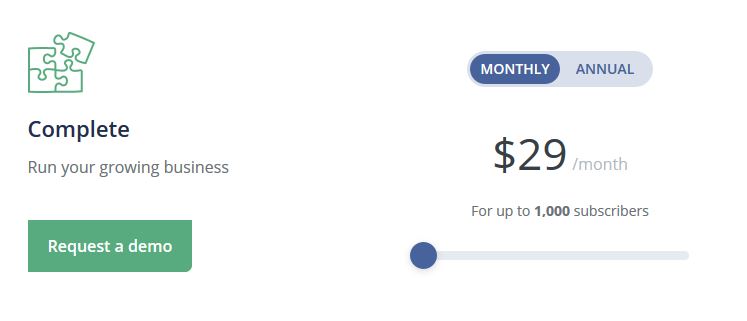 Lead Pages is among top 3 best email marketing companies in the world and one of the most popular companies among Kenyans using the tool. There are three plans offered by Lead Pages:
Standard
Pro
Advanced
Lead Pages welcome customers with a one-month free plan. Within that period, you will send thousands of emails to your clients. To register for the free plan,click on this link
Upon the expiry of the free plan, you will upgrade to the premium plans. Standard is the cheapest plan, it costs Ksh 2,500 per month. Pro plan costs 4,800 per month while Advanced plan costs Ksh 19,990 per month. The pricing is based on the number of emails one is sending to clients. To learn more about Lead pages,click on this link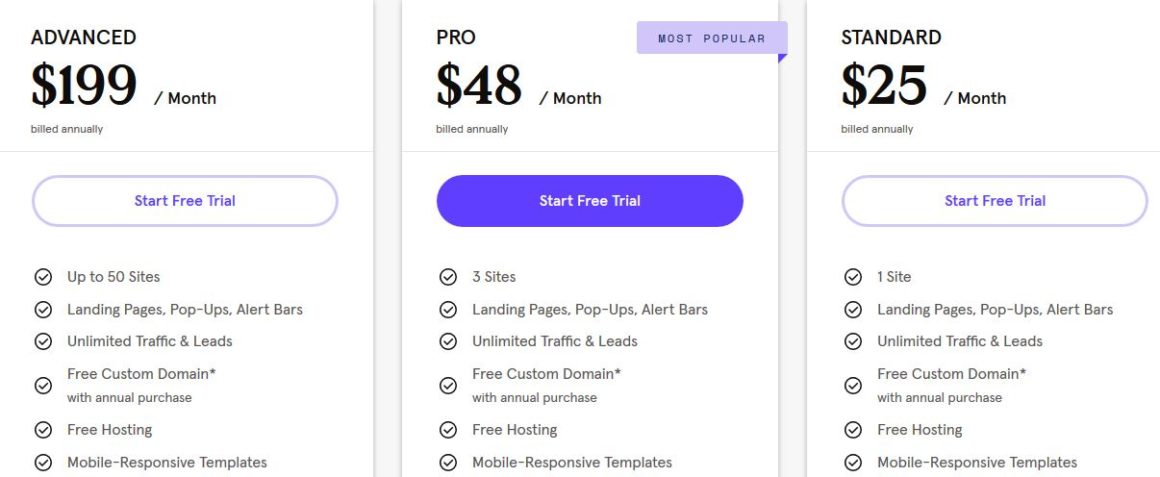 Moosend is also popular among Kenyans. The tool offers opportunity to test their services through the free trial plan that goes for one month. To sign up for the free trial,click on this link
Once the free trial plan expires, go for the pro plan that costs as little as Ksh800 per month, then the custom plan which is for companies sending millions of emails per month. To learn about all the plans and pricing,click on this link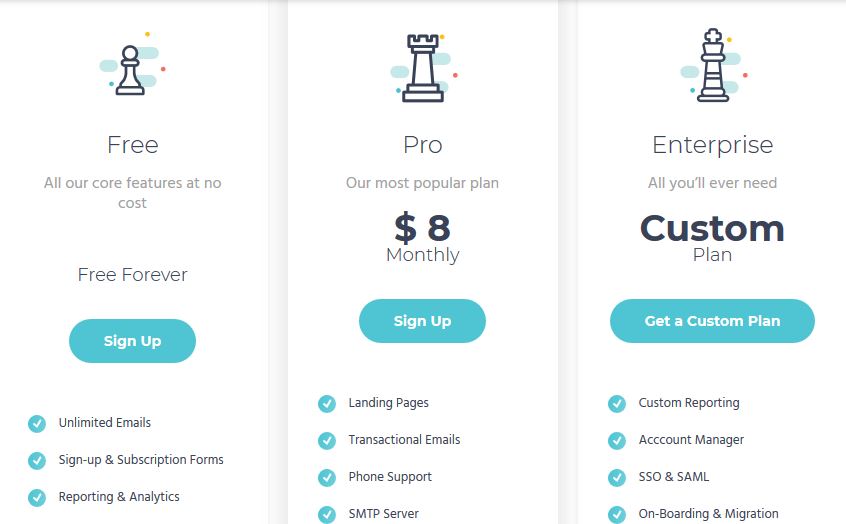 Oracom is a Kenyan owned email marketing company, it also offers web design services. It's popular among small and medium companies that send not more than 100,000 emails per month.
Absolute Corporate Solutions
Absolute Corporate Solutions specializes in offering email marketing solutions. The company is based in Nairobi and currently boasting of over 1,000 clients. Their email pricing range between Ksh 500 and Ksh100,000 per month.
Other services include social media marketing and web design services.
Movetech is best known for providing excellent services in email marketing and bulk SMS.They offer free trial for every new client.
The most ideal clients are those sending less than 100,000 emails per month.
Admoran also offers email marketing services which are cheap and reliable. The company's client base includes banks, insurance companies and training institutions. Clients will spend as little as Ksh500 to send emails per month.