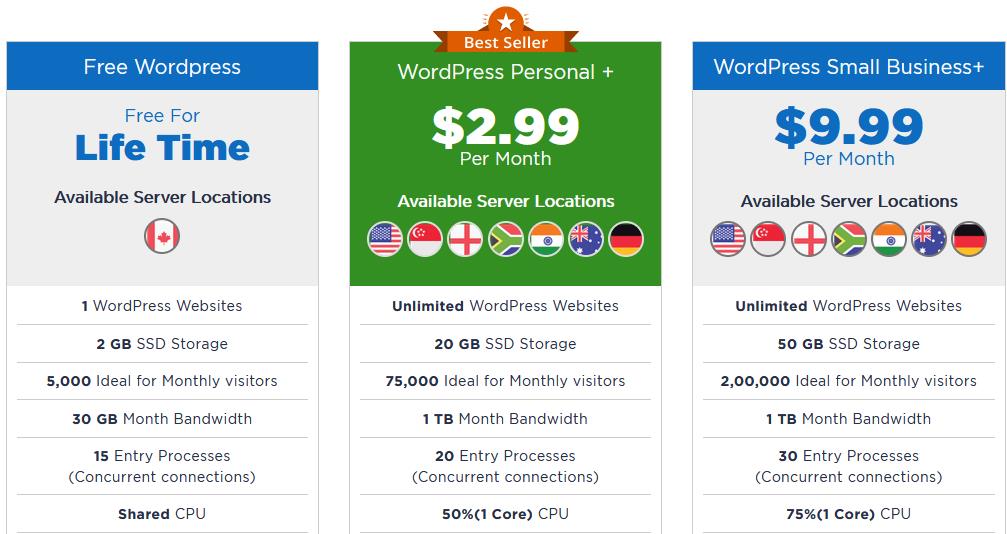 It's always hard to find a web hosting company that offers free Web Hosting services especially for WordPress site, nearly all sites have to charge new clients. But Accu Web Hosting, makes your work easier by hosting your blog for free as you prepare to buy premium packages. Life Time is the package that's dedicated for free hosting and the servers are located in Canada. To get the free package,click on this link and select Life Time
The free hosting plan contains these features:
1 WordPress Websites
2 GB SSD Storage
5,000 Ideal for Monthly visitors
30 GB Month Bandwidth
15 Entry Processes
(Concurrent connections)
Shared CPU
768 Physical Memory / RAM (MB)
125000 Files (Inodes)
100 Outgoing emails / hour
15 MySQL connections / user
5 FTP Accounts
25 Email Accounts
10 MySQL Database
Limited Ticket Support
Free hosting is only ideal for new websites but once a blog starts to receive thousands of visitors, it outgrows free plan.Accu Web Hosting will shift you to premium plans which neighbor the free plan.One of them is WordPress Personal which costs $2.99 per month and another one WordPress Small Business that costs $9.99 per month.To learn more about all these features,click here to visit Accu Web Hosting site
For those without budget for hosting,join the free package and get enough resources that will help your site grow.