If you want to host a website/blog in Kenya this year 2023, you need to look for a hosting provider that meets your needs. One of the qualities to look for is a hosting company without hidden charges. You also need to look for a provider with enough resources that can accommodate low and high traffic websites. The company should also provide cheap or reasonable prices.
Here is a list of top 6 best web hosting companies in Kenya 2023:
Hostpinnacle provides web hosting services for small, medium and high traffic websites. The company's hosting prices range from Ksh 2,999 per year to Ksh 10,999 per month.
Their customer care is excellent. The company is also ranked among the cheapest web hosting providers in Kenya. If you wish to host your website here,click here to visit their site
Another good web hosting company to choose in Kenya is Kenya Website Experts. The company offers different types of hosting, which include:
Shared Hosting
Cloud Hosting
Dedicated Server Hosting
VPS Server Hosting
The company's hosting services cost as little as Ksh 3,100 per year. When you are launching a new site, think about hosting it at Kenya Website Experts because it won't disappoint you. You can follow this link to learn more about the company
Apart from hosting your site at Kenya Website Experts, you can also buy a new domain or pay for bulk SMS.
The company's customer care works 24/7, you can contact them any time you wish to.

Safaricom is also another company preferred by Kenyans when it comes to web hosting. The good thing about Safaricom is that they own their servers, hence enough resources for your website.
Safaricom charges Ksh 1,500 to 9,000 per year.
If you opt for Safaricom hosting, you are in the right place—they won't disappoint you.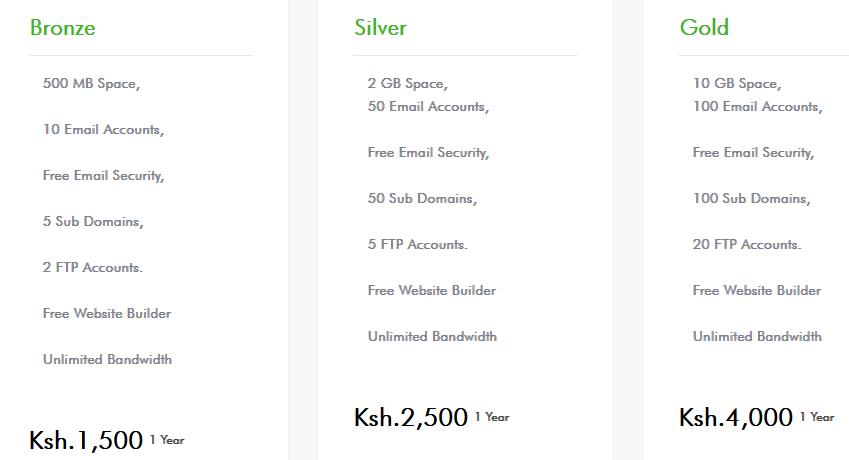 Many clients speak highly of Sasa host. Personally I have used their services before and they are among the best.Sasa Host,offers basic web hosting services which are under Shared Hosting and also advanced web hosting services for viral websites under Dedicated Server. They charge as low as Ksh 2,750 per year to host a website.

Truehost is one of the best hosting providers for small and medium websites in Kenya.It also offers free hosting for new websites.Their cost from Ksh 1,999 per year.
If you have a WordPress site,choose Truehost.
To know more about the company's pricing and features,click on this link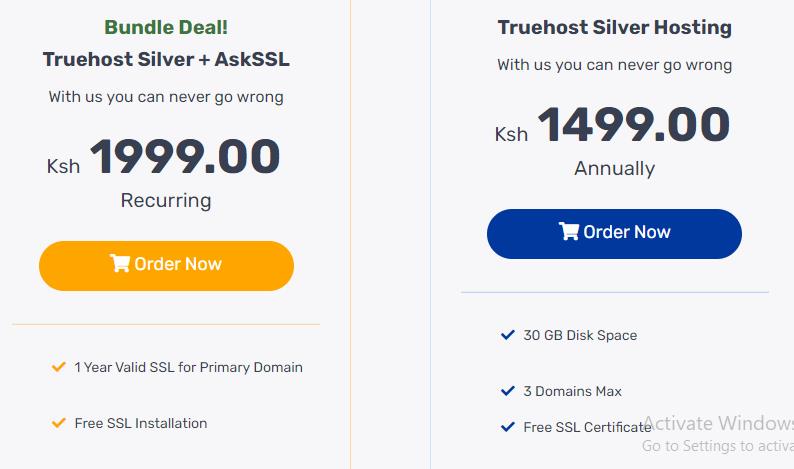 If you have a small website you want to host in Kenya,select Movehost.The company's hosting packages cost as low as Ksh1,000 per year.It's among the best hosting providers for small WordPress sites in Kenya.
From the list provided above,you can get one reliable hosting provider that will comfortably host your site.If you want to go beyond Kenya,Bluehost is available to cater for your needs.