If you have created a new blog in Kenya, there are a couple of best web hosting companies in Kenya that you should contact. A good hosting company should provide enough resources, it should provide excellent customer care services. The company should also have a variety of hosting services.
Here is a list of the best web hosting companies for new blogs in Kenya 2023
Kenya Website Experts is so far the best web hosting company in Kenya. The company charges Ksh 3,100 per year for basic web hosting. This is the package you should buy when you have a new site.

Another good hosting site for your new blog is HostPinnacle.You will pay Ksh 2,999 per year.the right package for your new blog is Starter package.Of course there are other packages but since your blog is new,go for the cheapest one.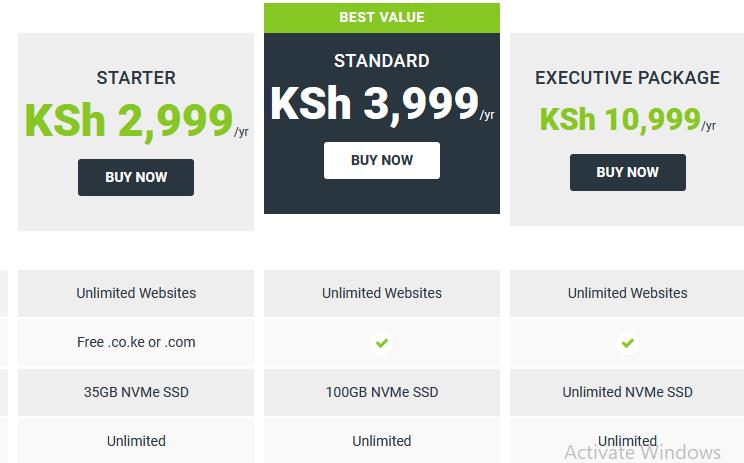 I know everyone knows about Safaricom data and voice services,they also know about MPESA,but the company also offers web hosting services.In fact,Safaricom is among few hosting companies in Kenya which have their own servers.If you host your site here,you are assured of good services.
The most ideal plan for your blog is Bronze which costs Ksh 1,500 per year.Safaricom will also provide you with a domain name for free.
The last one among best hosting companies for new blogs in Kenya is Sasa Host,which is very reliable.Their best basic plan costs Ksh 3,250 per year.
Sasa host has a variety of hosting plans and types which you can choose from,but for now the basic ones will serve you perfectly.
From that list of 4 web hosting companies, I believe one of them will be perfect for your site.I will strongly recommend Kenya Website Experts, HostPinnacle or Safaricom because I have used them before and their services are excellent.