Best Managed WordPress Hosting 2023
Nowadays most bloggers and website owners use WordPress to create content. There are many web hosting companies which offer WordPress Hosting, but only a few of them that offer the best services. Managed WordPress hosting ensures that your website loads fast, the technical aspects are dealt with and it's secure. The remaining work for you is to create content.
Based on reviews by bloggers, website owners and those who have interacted with Managed WordPress hosting companies, below is a list of the best companies for hosting WordPress sites.
Bluehost
Bluehost offers three plans under Managed WordPress hosting. Their pricing range between $19.95 and $49.95 per month. The servers sustain up to 10 million of page views per month.
Bluehost hosts more than 2 million websites.
Bluehost has the basic part of hosting and Managed WordPress Hosting. Majority of the websites are hosted under the Managed WordPress Hosting structure.
HostGator
The price of hosting at HostGator range between $5.95 and $9.95 per month.HostGator is among the cheapest WordPress Hosting companies, which is why it's preferred by majority of bloggers.
The WordPress Hosting plans handle up to 500,000 visits per month.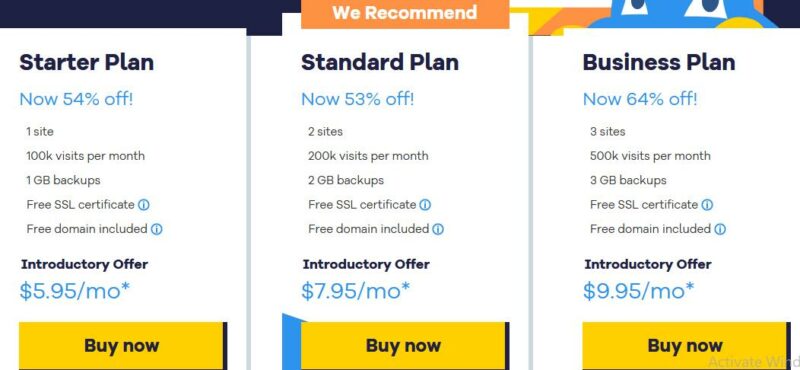 GoDaddy
GoDaddy WordPress Hosting is for small, medium and high traffic websites. The plans host WordPress as well as Ecommerce websites. Their pricing range between $5.99 and $21.99 per month.
The hosting plans can sustain up to 2 million visits per month.

WP Engine
WP Engine is best known for hosting heavy traffic websites. Currently it hosts more than 500,000 websites. The pricing for low traffic sites is $20 per month and for high traffic websites is $50 to $600 per month.
The traffic numbers these plans can sustain are 25,000 to 3 million visitors per month.

Kinsta
I am one of Kinsta customers, I started hosting with them in 2016.The company has not disappointed .If you have a high traffic site, Kinsta is definitely the best Web hosting company to migrate it to. They charge as little as $35 per month. Their servers sustain more than 2,500,000 visitors per month.
Kinsta allows you to pay monthly, which is a good idea for those who cannot manage to pay annually.
The company has amazing hosting features, including up scaling of resources and extension of payment for two weeks. They also offer 30-day money back guarantee.

SiteGround
SiteGround has three WordPress Hosting plans, StartUp,GrowBig and GoGeek.StartUp plan is the cheapest, costing $3.99 per month, it sustains up to 10,000 visitors per month.GrowBig costs $6.69 per month and it sustains up to 100,000 visitors monthly. The most advanced plan is GoGeek which sustains 400,000 visits monthly, it costs $10.69 per month.
SiteGround is the most ideal hosting company for small and medium traffic sites.For sites receiving millions of visits monthly, I will recommend Kinsta.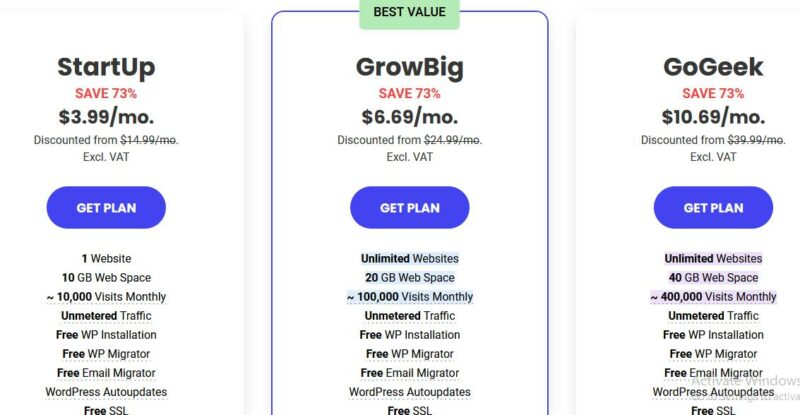 DreamHost
DreamHost is particularly good for small and medium traffic websites. There are three hosting packages provided by DreamHost,the cheapest goes for $2.59 per month and the most expensive $79.95 per month. Their servers can handle more than 1 million visits per month.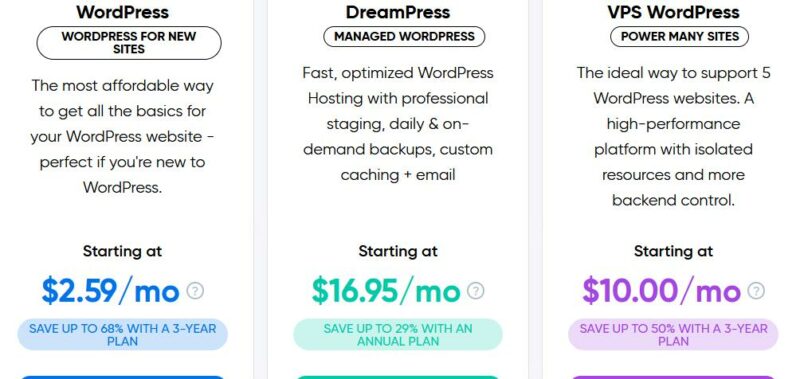 KnownHost
Another good WordPress Hosting Company is KnownHost which has three packages for blogs. The cheapest costs $5.98 and handles up to 100,000 visits per month. The most advanced is Managed Corporate WordPress which handles up to 500,000 visits per month.
A2
A2 is among top 5 best Managed WordPress Hosting companies. It offers 4 plans where the cheapest plan goes for $11.99 per month and the most expensive $41.99 monthly. The plans handle 50,000 to 500,000 visits per month.