G4S salaries for security guards in Kenya range between Ksh 14,000 and Ksh 40,000 per month. The pay depends on one's years of experience and rank. Newly recruited security guards earn Ksh 18,000 per month. Security Guards with 3 years of experience earn Ksh 25,000 .Those who possess experience of 5 -10 years earn Ksh 25,000 to Ksh 40,000 monthly. With 15 years of experience and above, you will earn Ksh 45,000 and more.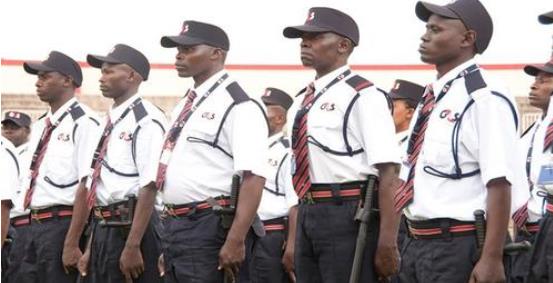 G4S has several levels, security guards are among the lowest ranked employees. Our sources reveal that a secretary at the institution earns Ksh20, 000 to Ksh 40,000 per month, supervisors earn Ksh 40,000 to Ksh 70,000 while managers are paid Ksh 60,000 to Ksh150, 000 monthly. Cashiers are paid Ksh20, 000 to Ksh45, 000 monthly.
Accountants, HR Manager, Research Analyst and other professionals who join the institution with a degree, earn Ksh 70,000 and above.
To join G4S as a security officer, you must possess at least D+ in KCSE.You should also hold a certificate of good conduct. Recruitment is done annually.
While working in G4S, you may want to rise faster through the ranks. The easiest way to do so is to be honest—trust is very important, and also upgrade your studies. Enroll for a course related to criminology & security.
The problem we have here in Kenya is that most people get comfortable when they secure a job at G4S because it's permanent and pensionable. Only a few upgrade their studies.
G4S is one of the highest paying security companies in Kenya. In this company you will earn a starting salary of Ksh 18,000 but if you check what security officers earn in other firms, you will be shocked. There are some security companies which pay even Ksh5, 000 per month.