The ideal traffic required by a website to make money is 50,000 visitors per month. With this number of visitors, your website will generate over $70 from AdSense, which is the minimum threshold. Any traffic below 50,000 may not guarantee monthly income.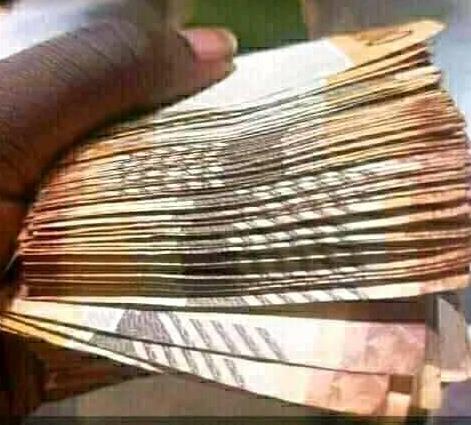 AdSense pays $70 to $200 per 50,000 visitors or $100 to $ 300 per 100,000 visitors. But this income is guaranteed when a bigger percentage of traffic is from USA or Europe.
Below is the amount of money you can make from AdSense against traffic
1,000 views–$1
10,000 views—$15
50,000 views—$70
100,000 views–$150
500,000 views–$800
1000,000 views—$2000
5 million views—over $10,000
Your aim is to get over 50,000 views, for you to be assured of monthly income.
There are many ways bloggers make money from their website apart from AdSense. One can generate money through sponsored content, direct banner ads or AdSense alternatives.
Below are highest paying AdSense alternatives and traffic needed to make money from each:
MGID pays at least $0.02 per click. You need at least 90,000 visitors per month to make reasonable income from it.For your site to get approved, it must have more than 3,000 daily visitors.
With 100,000 visitors, you will earn at least $100 monthly.
Ezoic is another platform where you can make money from. Sometimes it pays more than AdSese.You need 50,000 to 100,000 visitors per month to make money from it.
Ezoic performs extremely well when your site gets over 500k visitors.
You need more than 100,000 visitors per month to make money from RevContent.If you get less than 50,000 visitors, don't bother to apply for RevContent because the income won't be impressive. Majority of traffic should be from USA
Taboola requires 500,000 visitors and above for approval. The platform works with big publishers only. With 500,000 monthly visitors, you are assured of $1500 monthly revenue.
Infolinks does not pay as well as AdSense, you need more than 100,000 visitors per month to make reasonable income. A blog with 100k visitors monthly will generate over $70.
Skimlinks minimum payment is $65.This means that you need at least 100,000 visitors per month for you to earn $65.
Adblade requires traffic of at least 200,000 to generate $100 and above. It's a good platform for high traffic sites.
Those are some of the best AdSense alternatives to try out.
Another way of making money from your blog is through sponsored content. You will get regular sponsored content when you own an authority blog, or a website which is covering a specific unique niche.
You cannot get sponsored content posts unless your traffic is getting hundreds of thousands of visitors per month. For my case, I started getting regular sponsored posts when one of my websites reached 10,000 blog posts and was receiving over 500,000 visitors.
To get regular sponsored posts, your blog should get 100,000 and above visitors monthly. It should also have more than 1,000 high quality blog posts.
A website with low traffic is demoralizing. If you constantly gets less than 50,000 visitors per month, it won't take long before quitting blogging because of low earnings. But traffic from 100k is exciting.
You can also make money through direct banner ads,but the traffic must be over 500k visitors per month.Banner ads require alot of traffic.From my own experience,any website getting regular banner ads must be getting over 1m monthly visitors.
Affiliate marketing is another way of making money through a website.The best thing about affiliate marketing is that it doesn't require alot of traffic for you to earn money,all that is needed is the skill to sell a product.Your site can get 10,000 visitors every month and earning over $1000 .But you have to create a niche blog.