If you want to make money online in Uganda, there are many platforms which give you that opportunity. You can make even more than UGX 10 million per month online with your laptop and phone.
Below are ways of making money online in Uganda 2023: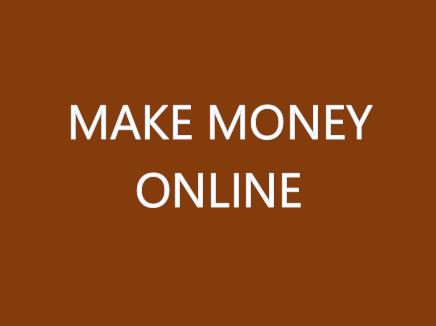 Blogging is ideal for people with a laptop and smartphone. It's one way of making passive income even when asleep. As a blogger, you will create content and earn from AdSense, affiliate marketing, sponsored posts, banner ads and through the sale of courses and your own products. AdSense is the primary source of revenues for Ugandan bloggers.
To start a blog in Uganda you require a capital of UGX 150,000 to UGX 300,000.
Create a YouTube channel and start earning from your videos. YouTube is currently one of the main source of revenue for content creators in Uganda.
To earn money from YouTube, your channel should have at least 4,000 watch hours, 1000 subscribers and more than 12 months of existence.
Entertain people on TikTok
Another good source of revenue is TikTok.Entertain people and get paid in terms of gifts and money through mobile money donation. If you have millions of followers, you will make decent income.
Join various affiliate marketing platforms in Uganda and start making money through commissions. Jumia is one of the platforms with good affiliate marketing programs. You can also join Jubilee Web Host, 1XBET or 22Bet.Affiliate marketing requires one to own a niche blog which will contain content relevant to the products being marketed.
There are many online paid surveys in Uganda which pay through credit, PayPal or mobile money transfer. Join them, participate in answering survey questions and get paid at the end of the surveys.
Offer web design and web hosting services
Another way of earning money online in Uganda is by creating a company that offer web design and web hosting services. You don't have to own servers for you to become a web hosting provider, you can hire space in companies like Bluehost,A2 Hosting or Kinsta
Web design services are also on demand in Uganda,this is one areas you can exploit.
Create social media pages, grow them and become an influencer. Companies will advertise on your pages and in the process pay you. Facebook, TikTok, Instagram, Telegram and Twitter are some of the best platforms for social media influencers.
Offer CV and cover letter writing services
The demand for CV and cover letter writing services is huge in Uganda. Provide these services and get paid by job seekers.
Academic writing involves writing proposals and projects for students. In Uganda, there is space for this work because many students are joining colleges and they don't have time to write proposals and projects. Start your own company and get clients from across the world.
Start online marketing company
Online marketing is hot cake in Uganda at the moment. This is where you market cars, plots, apartments, smartphones, shoes and other items for companies. You just need to create a marketing company website where you display items for sale.
Sell your own items online
You can opt to sell your own items online through social media or through ecommerce site. Smartphones, clothes and shoes are some of the items to sell. You can also sell televisions and seats.
Create websites and sell them to bloggers, companies and marketers. Domain names can also be purchased and get sold later.
In Uganda you can create a website for UGX 100,000 and sell the same for UGX 2 million after one year.