If you want to start a blog in Uganda, it will cost you UGX 500,000 to UGX 1 million. A blog requires a domain name, web hosting space and web design services. To buy a domain, you require about UGX 30,000 to UGX 100,000. Hosting a new website will cost you between UGX 200,000 to UGX 500,000 per year, but Jubilee Web Hosting company will host for free for one month if you purchase a domain from them.
You need a professional website for your blog, Jubilee Web Host and Crystal Webhosting are two companies you can contract for web design. They will design the website for about UGX 150,000.The website requires a premium WordPress theme, you can click on this link to get a professional premium theme.
For a new blog,I will propose two Ugandan web hosting companies and two foreign companies. The best four web hosting companies are:
Jubilee Web host
Crystal Webhosting
Bluehost
A2 Hosting
Since it's a new blog, you will need shared hosting services.
Jubilee Web Host will register a domain for you at a cost of UGX 20,000 to UGX100,000 depending on the type of domain you wish to purchase. You will then be provided with free hosting services for one month. Alternatively, you can join personal shared hosting plan that costs UGX 225,720 per year.
When a blog is new, you don't need VPS or Dedicated server hosting because the resources it consumes are low.
After paying for hosting, you can also contact them for web design services.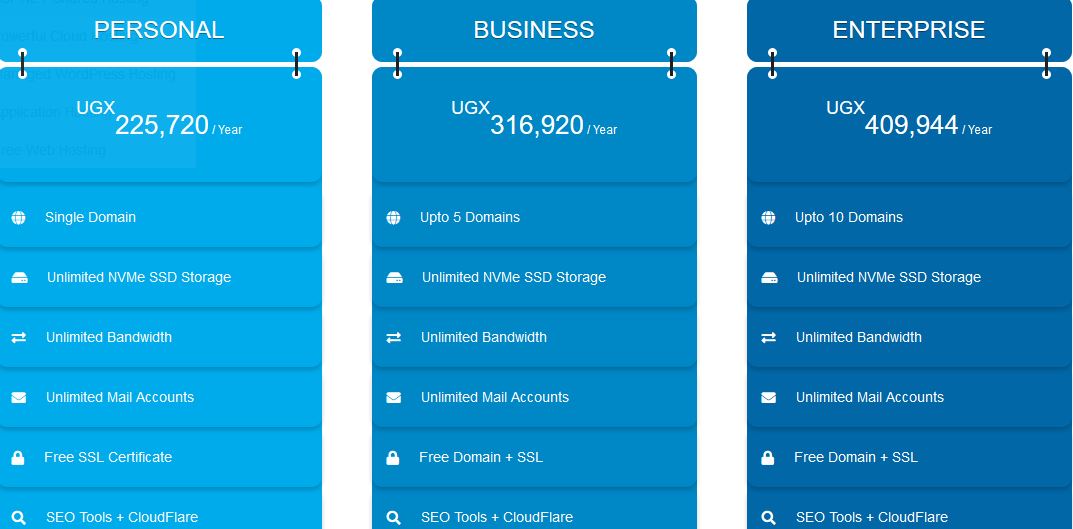 Crystal Webhost sells domain names for UGX 30,000 to UGX 100,000 depending on the type of domain you purchase. Web hosting services go for UGX50,000 to UGX150,000 per year. But since the blog is new, choose Economy plan that costs UGX 50,000 per year.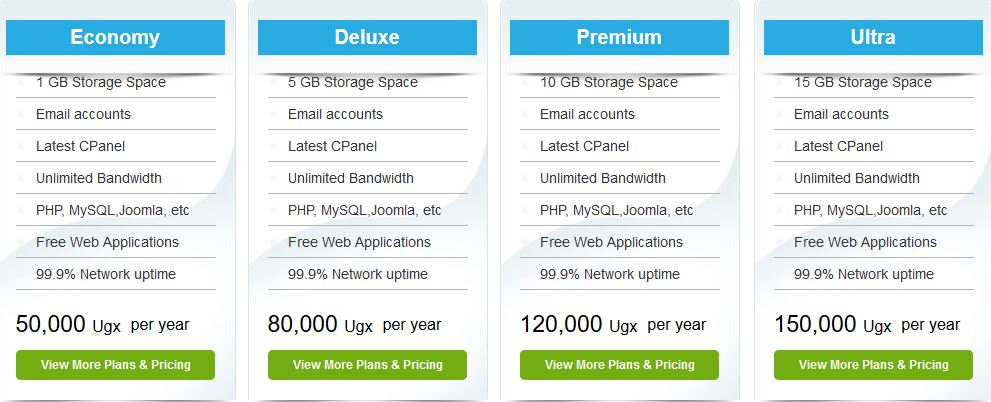 Bluehost is particularly ideal for websites that will go viral after sometime. If you want to become a famous blogger, avoid Ugandan owned web hosting companies because they will limit your growth. Bluehost is best known for hosting small, medium and viral blogs. The price of hosting a blog at Bluehost is almost similar to the one you'll pay to Ugandan owned companies.
Bluehost has several types of hosting but I will advise you to choose shared hosting which cost as from $3.95 per month.You will also register a domain for $11.To start hosting, first create a free account, then choose starter plan.Click here to visit Bluehost website
Bluehost has a 30-day money back guarantee feature that will ensure that you get a refund even if you have paid for the services.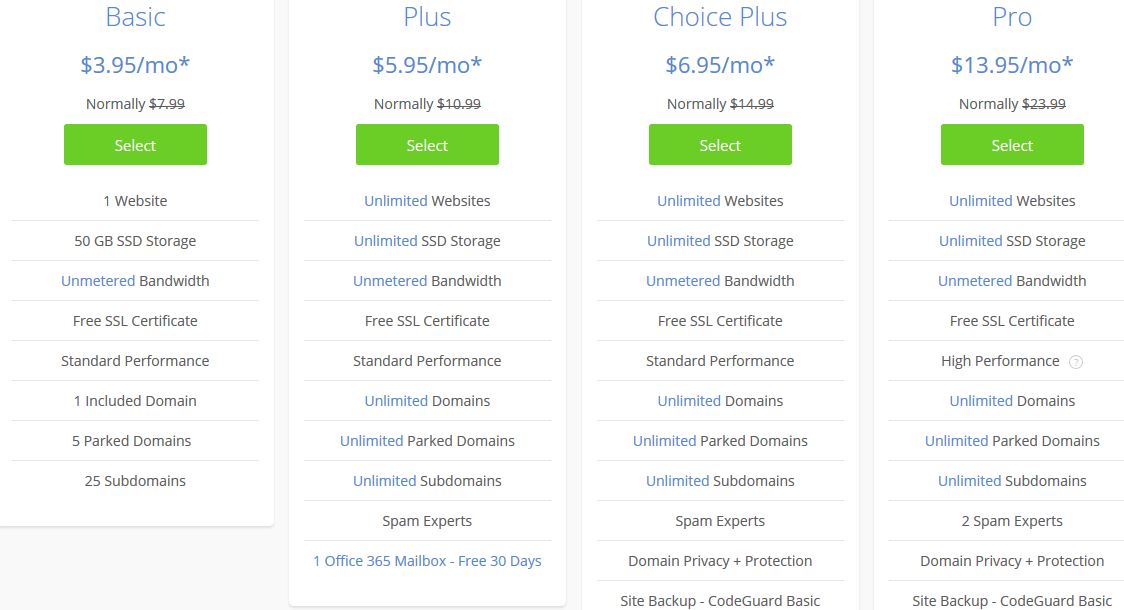 The last hosting company I will recommend is A2 Hosting. This one is as cheap as Bluehost and is one of the most popular web hosting company for African bloggers.
The most appropriate plan for new blogs is startup which costs $2.99 per month. There are also several other plans you will upgrade to later when your blog becomes viral. To learn more about A2 hosting,click on this link
Any of the 4 web hosting companies will host your website comfortably.