The total amount of traffic shared hosting plans can host range between 0 and 1 million per month. There are several factors that determine how many page views shared hosting plans can handle, one of them being the resources a website consumes. The company's policy also matters a lot. There are companies which charge clients based on bandwidth and others on monthly visits. If a website is heavy, choosing a hosting company that bills based on traffic will be a wise decision. If your blog is light, choose a hosting company that charges depending on bandwidth usage.
There are three hosting companies I have hosted my sites with before, one of them is Kinsta, another one is Bluehost and the last one is A2 Hosting.Kinsta is a fully Managed WordPress Hosting company, its plans are more superior than shared hosting plans.The company offers hosting based on the number of visits a website gets.The hosting company is suitable for hosting websites with 20,000 to 100 million monthly page views.If you want your site to grow and become viral without any hosting issues,Kinsta is the best company to host it.To learn more about Kinsta plans,click on this link
Kinsta offers 30-day money back guarantee to all new clients. In addition, there is free migration of websites and free SSL certificate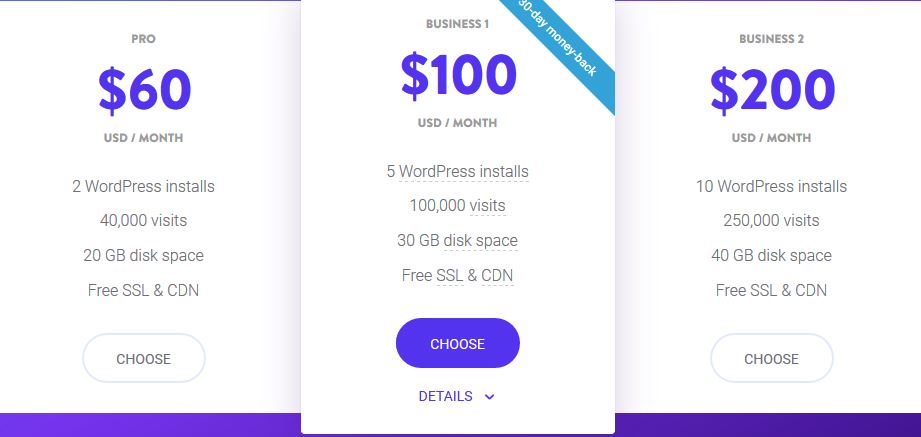 Bluehost is also another established web hosting company for small and medium websites. The company's shared hosting plans cost as low as $3.95 per month. More than 1.5 million websites are hosted by Bluehost under shared hosting environment. According to my experience, the shared hosting plans will sustain up to 2 million monthly page views. To see the available shared hosting plans,follow this link
The servers have scalable resources; they are also in excellent condition that will guarantee 99.95% uptime. Bluehost offers 30-day money back guarantee for new clients.
If you are launching a new website, Bluehost will be the best web hosting company for you because it's cheap and reliable. Having over 2.5 million clients means that it's a trusted company.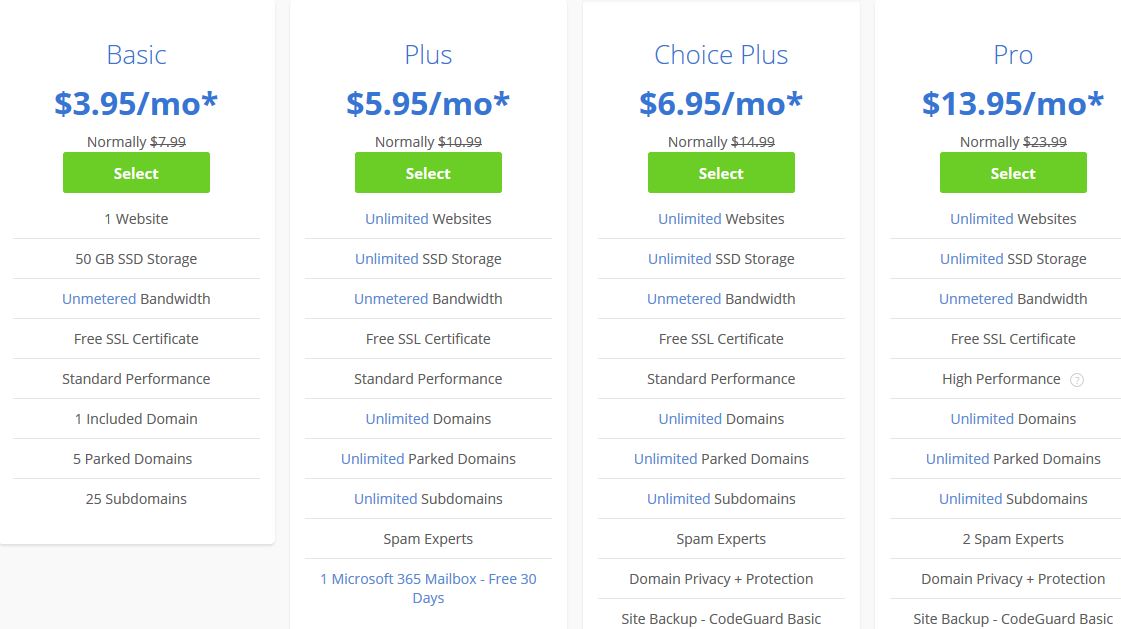 A2 Hosting…this one is also ideal for small and medium websites. Shared Hosting servers by A2 Hosting will sustain up to 1.5 million page views per month. The good thing is that the company also have other types of hosting which will accommodate the growing traffic in case it gets past 1.5 million.
The hosting services by A2 Hosting cost between $2.99 and $14.99 per month, that's if you select shared hosting plans.To learn more about A2 Hosting shared hosting plans ,features and prices,click on this link
The company also provides 30-day money back guarantee.