There are a number of companies in USA offering cheap WordPress Hosting services in USA.These companies serve customers from all corners of the world.
When your site is designed by WordPress, you need to host it under WordPress Hosting packages because of the special features these servers contain. There is also Managed WordPress Hosting which is offered by specific companies that target heavy traffic websites.
Here are the companies offering WordPress Hosting services in USA 2021
Bluehost offers both managed and basic WordPress Hosting. For starters, basic WordPress Hosting is the best. Cost of hosting a blog under WordPress Hosting is $2.95 to $49.95 per month. To start hosting at the company, click on this link and visit their website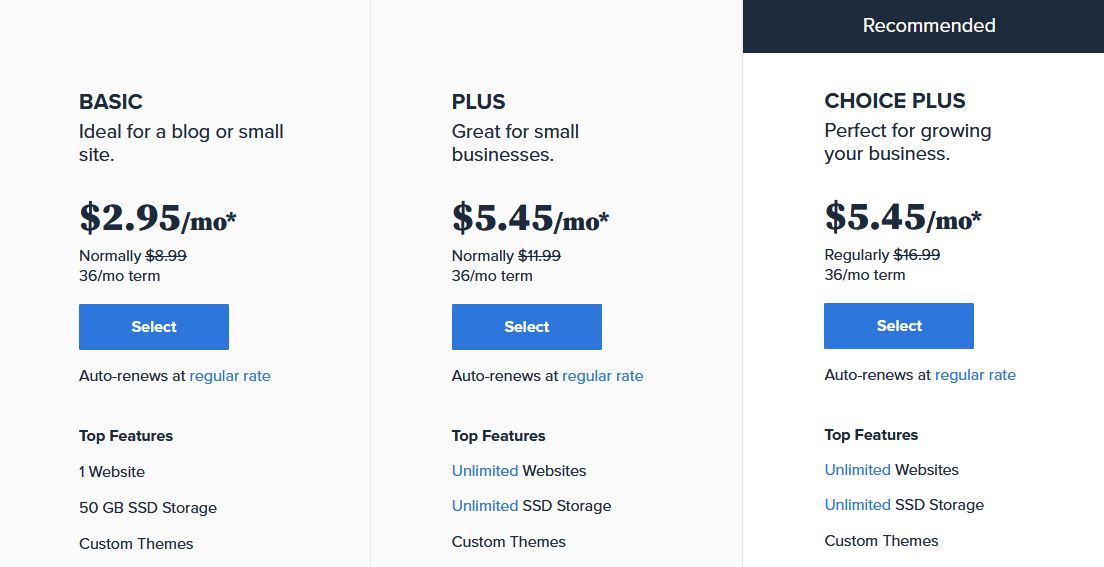 Bluehost is recommended by WordPress itself, meaning that it's the best WordPress Hosting company in the world.To check all the features of the plans,follow this link
Kinsta is among top 3 most popular WordPress Hosting companies in USA.It offers hosting for small, medium and heavy traffic websites. The company's hosting prices range between $30 and $1500 per month. I am one of Kinsta's clients since 2015 and so far I am enjoying their services. If you own a website that's growing so fast, this is the company you should engage. To learn more about their services,follow this link
Those owning blogs that attract over 100,000 visitors per month should consider shifting to Kinsta, you will never experience any problem with the company.
Migration for the sites is free and payment is done on monthly period, or any other period you wish. But if you pay yearly, they'll give you a discount of two months.

Flywheel offers WordPress Hosting only,it's ideal for medium and heavy traffic sites. Pricing range between $13 and $242 per month. A $275 package will host a site that receives 40,000 visits per month, which is equivalent to over 2 million page views. $13 plan will host a website with 5000 monthly visits or 50,000 page views. To create a free account at Flywheel,follow this link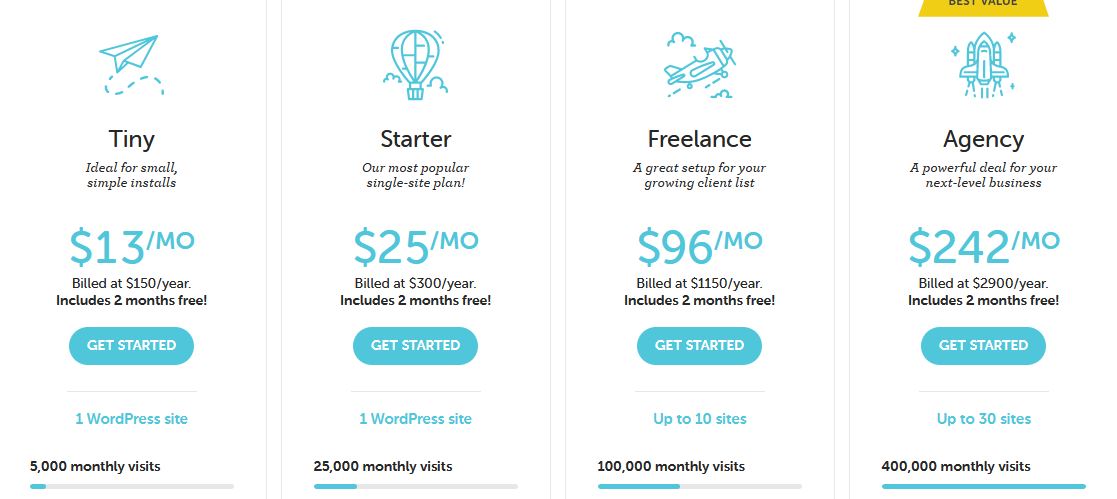 Flywheel also offers custom WordPress Hosting which is specifically for viral websites.
Another good hosting company is Accu Web Hosting. It serves over 100,000 customers who own small, medium and viral websites. It offers Fully Managed WordPress Hosting to their clients at a cheap price. Their rates range between $2.99 and $549 per month. The most advanced package will sustain up to 3 million monthly visitors. To learn more about Accu Web Hosting,follow this link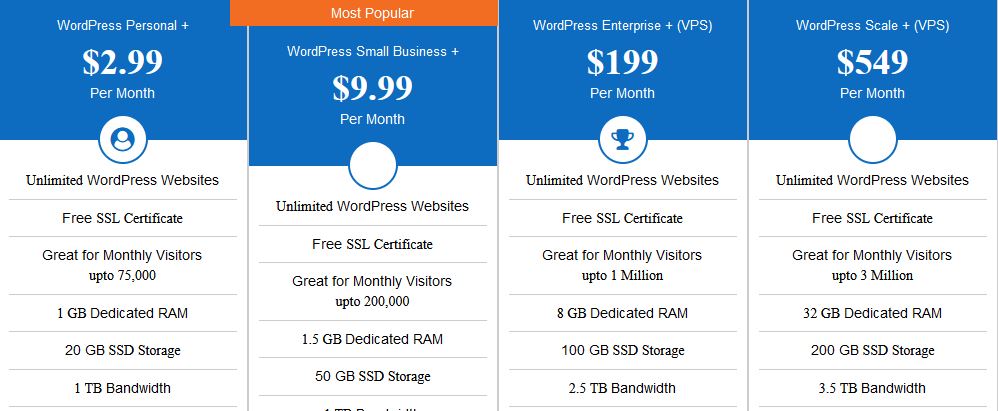 A2 Hosting is a very cheap web hosting whose services are in high demand from every country. The company provides Shared and Managed WordPress Hosting. Their prices range between $2.99 and $43.99 per month. You will select a plan based on the number of visitors your site receives.
The company has positive reviews online,all reviewers and customers rank it highly.If you need a company with a good reputation,this is the one to choose.To learn more about their features,click on this link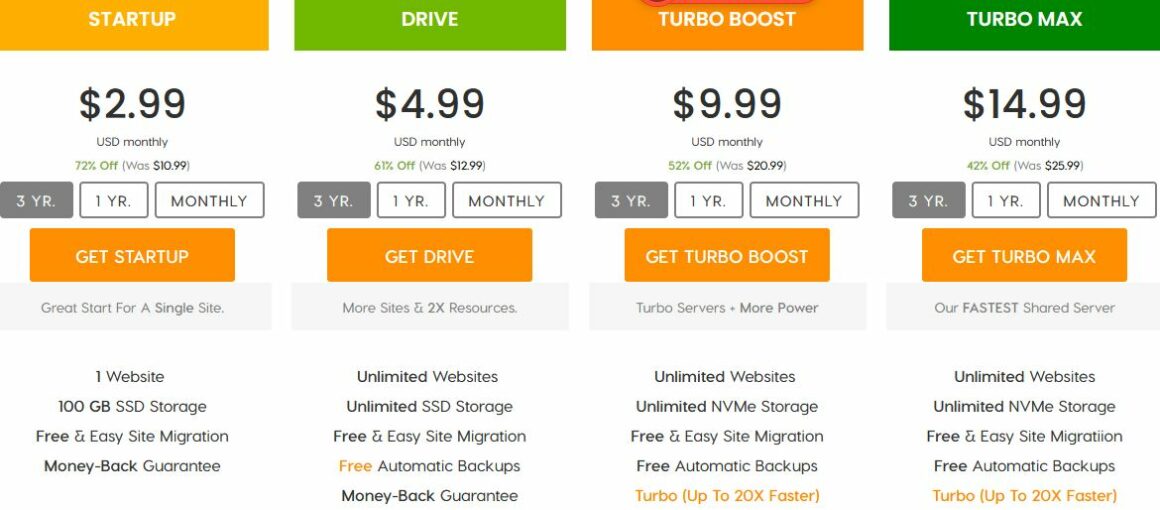 DreamHost offers Managed WordPress Hosting,it has several plans which are determined by the number of resources allocated to each of them.Their hosting services cost $16.95 to $71.95 per month.Sites with more than 100,000 vand less than 2 million visitors are ideal for Dre1mHost.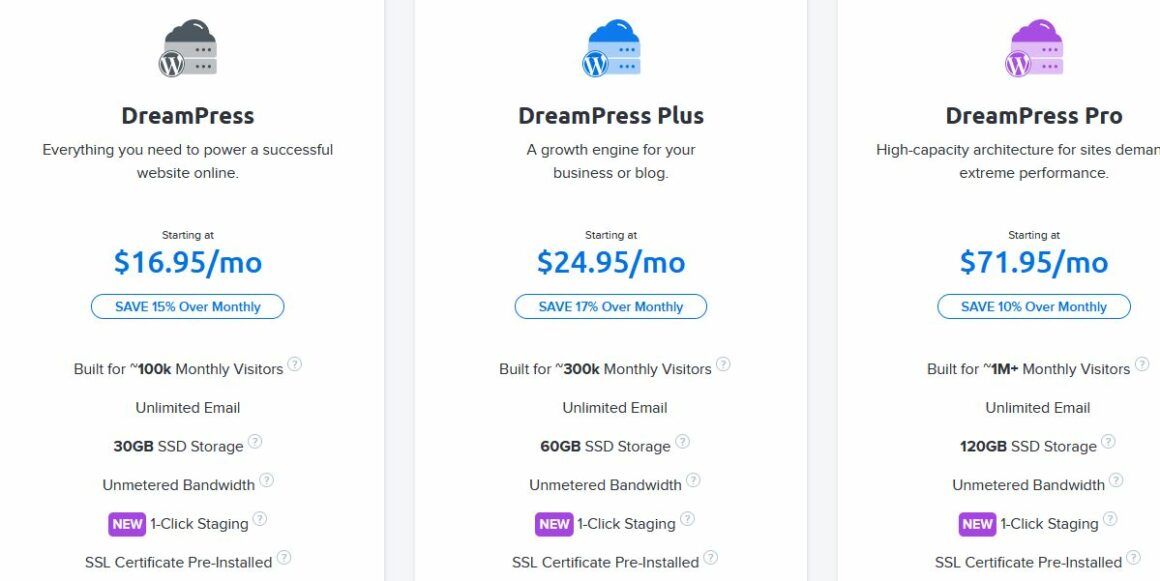 SiteGround is also a reputable web hosting company which offer Managed WordPress Hosting.Their prices range from $4.99 to $14.99 per month.It's only ideal for small and medium websites.For Viral websites,we recommend Kinsta.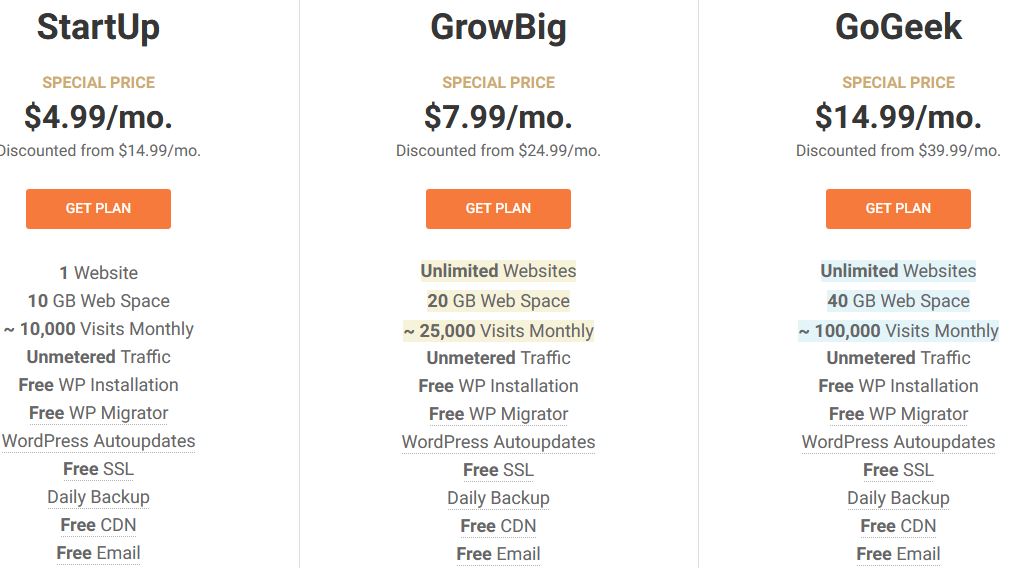 iPage is also suitable for small and medium websites, those websites with less than 1 million monthly visits. Their pricing range between $3.75 and $6.95 per month.
The company is based in USA and currently hosting over 100,000 clients.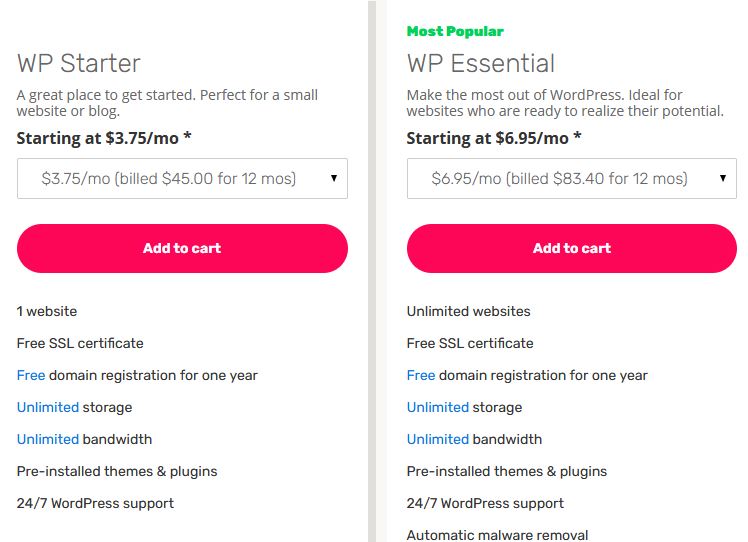 Another reliable hosting company in USA is Inmotion.They charge $6.99 to $19.99 to host websites in their servers. Their services are highly rated.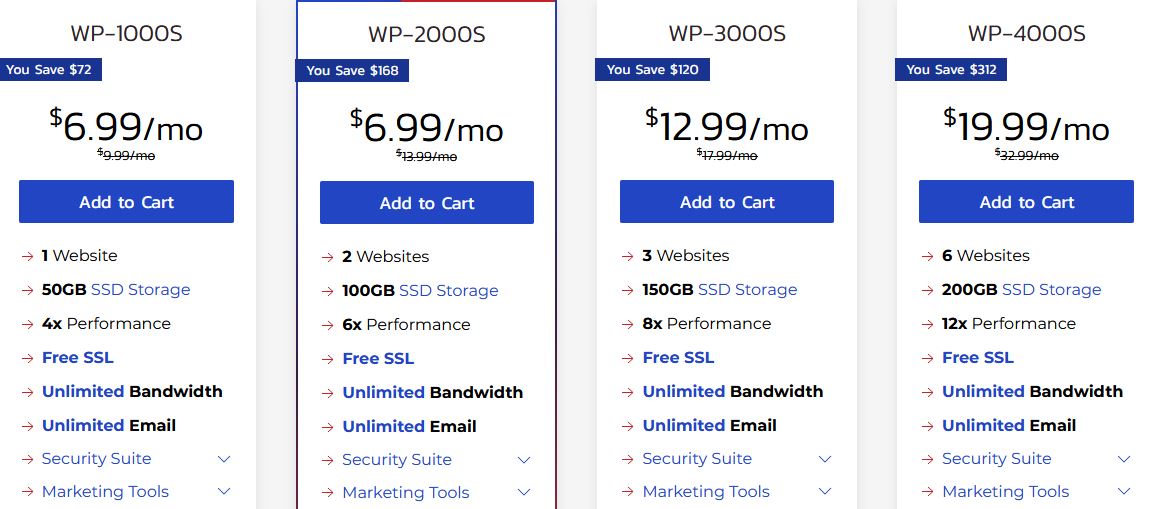 Namecheap is one of the largest web hosting companies in USA,it hosts over 1 million websites.Under their plans,there are servers for WordPress Hosting.The company offers cheap hosting services and it's only suitable for small and medium websites.Their costs range between $3.88 and $11.88 per month.