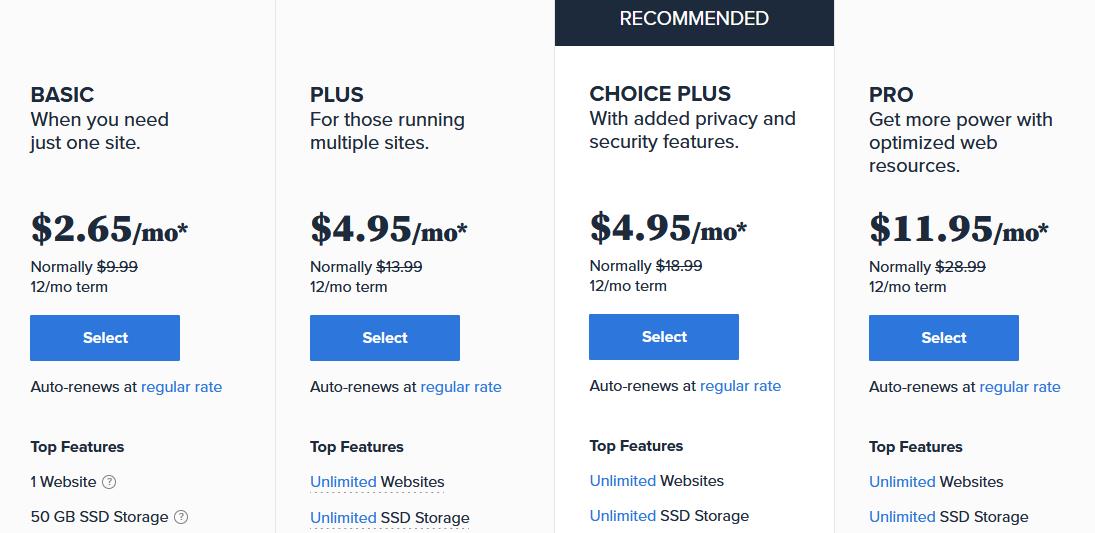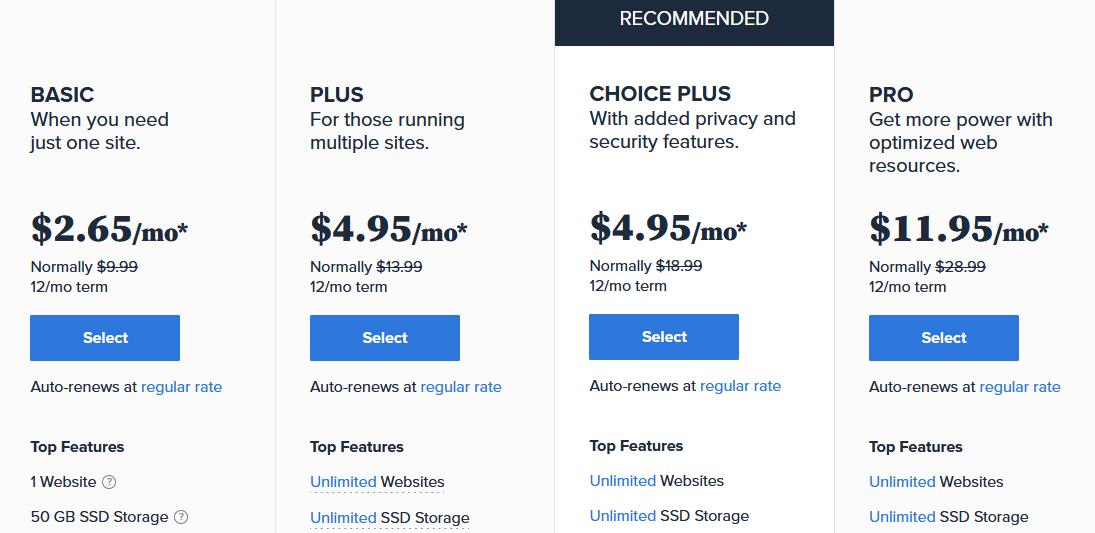 Bluehost still remains one of the best web hosting companies in 2022, it serves over 2 million customers. Reviews for this company will help you decide whether to start using their services or not.However,you can go to their website and learn more,click here to visit Bluehost website
Established in 2003, Bluehost is a web hosting vendor based in Orem, Utah, in the United States. It provides a wide range of web hosting solutions such as: shared hosting, dedicated hosting, WordPress hosting, VPS hosting, reseller hosting, among others.
Introduction
Bluehost is an internet services provider located in Orem, Utah in the US. Although the firm does not mention anything on its website about the location of its datacenter, research shows that it has at least six data centers located in different parts of the world including the UK, China, India, Australia and Brazil. The servers are strategically positioned in order to provide quality web hosting solutions to its broad client-base.
The firm prides itself with serving over 2 million customers globally. It provides an array of internet services which include: VPS hosting, reseller hosting, WordPress hosting, dedicated hosting as well as dedicated hosting. Bluehost's website is available in English and native Chinese.
The location of datacenters
Bluehost applies strategic location and clustered platform on its datacenter worldwide. The vendor does not mention anything about its datacenter on its website.
Our expert research indicates that Bluehost data centers are located as follows:
Datacenter in the US, Provo, Utah – It consists of unified layer servers which are the main control point for all web hosting operations carried out by the company.
As the primary datacenter, it also serves as the focal point for all internet services offered by Bluehost.
Datacenter in the US, Orem, Utah – This server is the firm's second datacenter in the US. It serves as the secondary data center at Bluehost's unified layer servers.
Datacenter in the United Kingdom and Europe – This datacenter located in the UK, London, enables Bluehost to specifically reach their customers in the UK and other countries in Europe.
Datacenter in Hong Kong, China – Bluehost's datacenter in China is available in two separate divisions which are connected to China Unicom & Telecom.The website is in both English and Chinese languages.
The company targets customers based in China who wish to have better connections through expansion on the Hong Kong route to the Telehouse data center located at the mainland China and beyond.
Datacenter in Shanghai, China – It is the second division of the China based datacenter.
Since its target clientele is mainland China, it is available only in native Chinese to attain low latency as well as stable and redundant internet solutions to clients in mainland China.
The datacenter also provides speedy hosting services in collaboration with Shanghai Blue Network Technology Company.
Data center in India, Mumbai – This data center provides redundant connections to the firm's clientele throughout India and the neighboring Asian region.
Bluehost also offers internet services to its Indian clients in partnership with ResellerClub India based in Mumbai and EIG, its parent company.
It also has servers in Australia and Brazil to target customers based in the respective regions.
However, there is no adequate information regarding whether there are separate datacenters for Australia and Brazil.
Bluehost, through its servers based in the US, offers CDN service via Cloudflare in order to safeguard their clients on the latency issue.
Unlike other web hosting solutions providers who openly disclose about the location of their data centers, Bluehost has been extremely cautious and selective about its servers' location to an extent of omitting that information on its website.
Some of the probable reasons for this include:
i. The size factor
As a huge player in the industry, it is only logical that the company fully utilizes its global infrastructure and to achieve this, it has to deploy several datacenters.
Bluehost has also had to widen its partnership with a number of other servers and internet service providers worldwide following its acquisition by EIG.
This equips it with capacity to identify business opportunities for web hosting solutions and as a result, the company continues to expand worldwide.
ii. Privacy factor
Since the company is keen on maintaining privacy regarding the location of their respective datacenters, it deliberately declines to offer its clients the option to choose their preferred datacenter.
iii. Security factor
Bluehost is extremely cautious about the security of its servers. This is especially after hackers tampered with their servers some years back.
As a result of this, the company is very conscious and keen to safeguard information related to its datacenter which is directly related to their customer's confidentiality.
Features and Ease of Use
Some of the standard features you are likely to find in Bluehost hosting packages include:
Unlimited SSD storage
Linux Operating system
UPS power backup
24/7 customer support
99.9 uptime guarantee
Free SSL Certificate
Free CDN Cloudflare
Website builder
MySQL databases
Automated backup
Dedicated IP
RAID storage
DNS management
Free unlimited domains
subdomains
Root access
Money back guarantee
unlimited bandwidth
Access control
Free WHM cPanel
Unlimited disk space
Unlimited file transfer
POP3, IMAP
Add-on domains
Parked domains
FTP Access
PHP, Perl, CGI
Spam assassin protection
Site backup
Malware detection and removal
Click here to learn more about the features
Bluehost's unified layer servers are hosted in their data state-of-the-art datacenters located in the US, the UK, China, India, Brazil and Australia. The firm does not reveal about the location of its data centers on its website.
It uses topnotch hardware through its 100 percent industry quality guarantee. The vendor deploys a new generation user-friendly WHMcPanel control panel interface that allows clients to manage all their resources such as domains, emails, and websites from a centralized position. To achieve optimal performance and minimal latency its robust servers are run on SSD hard drives which are much faster than the SATA disc drives.
It offers shared web hosting packages which include five plans. Its basic plan comes with: 50GB SSD storage and 1 website. For clients who purchase Plus, Choice Plus and Pro shared web hosting plans, they benefit from unlimited SSD storage, unlimited websites and they also get to enjoy free office 365 for 30 days. On the other hand,Choice Plus and PRO shared web hosting plans include a free domain privacy and free automated backup while clients who go for PRO plan get a free dedicated IP.
Bluehost offers custom themes, free domain for one year, free CDN and free SSL certificates in all its shared web hosting plans. In addition, all its shared web hosting plans come fitted with website builder, WordPress Integration, Drag and Drop Functionality and AI-Driven Templates.
What is more, the company provides unmanaged dedicated servers which are RAID protected and run on the latest customized open source technology. This ensures its powerful servers operate at lightning speed and allows performance upgrade over time.
Its dedicated servers come in three plans: Standard, Enhanced and Premium. You have the option of using root access which enables one to perform various functions such as custom install among others by providing unrestricted access. The servers also allow flexibility since they do not restrict users from adding more hosting services to their account be it shared, dedicated or VPS and even manage them all from one point.
Its VPS servers come in three plans all fitted with dedicated IP addresses. The company also offers access control to its VPS clients which enables users to create passwords to safeguard information, for server administration or even a master password for all functions. Each VPS servers' clients have access to their own hosting environment although the server infrastructure is shared among virtual servers. Dedicated servers 'customers have access to complete hardware utilization.
Bluehost employs powerful reseller servers that run on Softaculous installer which means you have over 400 applications ready. It uses state-of-the-art hardware is performance optimized and allows seamless upgrade using the latest technology.
It uses CentOS7 to run its reseller servers and has also included Python, one of the top programming languages in its reseller web hosting package. To enhance user experience for clients who want additional features, the vendor has equipped its Linux reseller servers with extra software including: Joomla, Drupal, Prestashop as well Zend Engine and ionCube Loader.
For security, clients have the option of password protected folders, Hotlink Protection and Leech Protection
If you are a WordPress client, you get to enjoy free Microsoft emails for a period of 30 days regardless of the purchase plan. WordPress hosting packages are available in three packages and they all deploy 200+ Global Edge Servers which enables you to store and quickly deliver content to different parts of the world. The servers also operate on full redundancy which ensures continuation.
The firm employs auto scalability which enhances traffic and seasonal surges. The caching technology ensures the servers operate at top speed. What is more, Bluehost offers free site migration which makes it quite easy for clients who want to move to their platform. If you like to experiment with new designs or copy without affecting your existing website, the company allows site staging.
The vendor uses Linux operating system to power its hosting packages and at the same time applies Isolation Protocols in which each of its clients is allocated their own resources. To safeguard its clients' websites, Bluehost offers Sitelock with malware scan and removal as well as and Multi-tiered security which includes DDoS protection and bot blocking, Web Application Firewall (WAF).
The client also gets to relax since the daily automatic backups and restore ensures no data loss even in the event of a catastrophe. It also offers free SSL certificates to its clients.
Pricing and Support
Bluehost's hosting packages are quite pocket friendly considering the features it provides. It has an inflexible billing cycle where clients make yearly subscriptions. Its prices are all listed in the US dollars. The vendor offers auto renewals and allows its clients to terminate their contracts anytime by issuing notice in advance. Upon termination, there is the risk of losing data thus you need to back up files offline on shared hosting.
On VPS and dedicated servers, the vendor restricts access to cPanel account for about 7 days upon termination for any reason and the user will no longer be able to log in. Failure to renew the account eight days after the expiration date, will result in the account being suspended for 13 days. Outstanding invoices for dedicated servers for over 21 days may lead to the servers being reclaimed and loss of data at the clients' expense.
The company offers a number of free features in its hosting packages including: free test service hosting, free SSL certificate, free domain, free CDN, free office, free automated backup, free unlimited data transfer, and free dedicated IP. It offers a 30 day money back guarantee. It also provides 99.98% network uptime guarantee.
Bluehost's technical support team is available 24/7 ready to offer assistance to its users. You can reach out to them using its telephone, live chat, ticketing system, email, social media including: Facebook, Instagram, Twitter, LinkedIn among others.
It has an extensive knowledge filled with articles, how-tos instructions, guides, articles as well as a search engine which makes it easy for the client to search for any information or clarification they may need.
Bluehost's website is also equipped with a comprehensive FAQ section and blog to supplement its customer support team. That said, it has no video tutorials.
Here are details about the prices
Summary
From my analysis, Bluehost is well equipped to offer quality and satisfactory hosting solutions to businesses of all kinds worldwide, regardless of their sizes. The firm does not only offer pocket friendly hosting plans,it also offers a number of free features while at the same time ensuring it does not compromise on quality by investing in top of the line hosting infrastructure. This enables it to provide a great hosting experience to its users. It is for this reason that the company has endeared itself to businesses of all types and sizes be it startups, SME and large corporations not only in the US but all countries around the world.
Pros:
Provides 30-day money back guarantee
Offers 99.9% network uptime guarantee
24/7, tickets, email, telephone, social media support
Site staging
RAID protection
Cons:
No video tutorials
No offline backup
Inflexible billing cycle