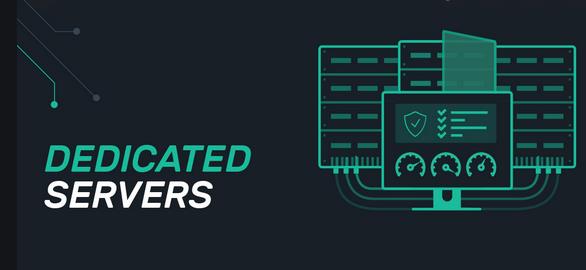 The year 2022 has seen a majority of people opting for online services to generate income. The server provides to companies that offer clients server hardware and data center to assist companies in handling their online tasks. When determining the best-dedicated service provider globally, clients and companies should consider memory capacity, bandwidth, location of servers, number of CPUs, value for money, and guaranteed uptime. The following are the 10 best-dedicated server providers in the world in 2022.
1. Inmotion Hosting dedicated hosting
Inmotion Hosting dedicated hosting provider plays a vital role in the online platform. InMotion boasts cutting-edge technology, a diverse range of programs, and a loyal client base. The server provides you with access to an extensive self-help information resource. InMotion features enable clients to receive guidelines on the website. The customer service is also excellent. Clients receive a 3-month free trial and freedom to opt-out of the services when not satisfied. The server is regarded as the best globally as it offers clients and companies the opportunity to evaluate the support team. InMotion's blueprints are really simple and nearly similar. For upgrades, clients gain speedier servers and more subdomains, websites, and databases. The inMotion service provider offers beginners and clients simple means of handling webs. There are no obnoxious upsells or perplexing levels to deal with.
These most basic plans come with outstanding customer service. It's available 24 hours a day, seven days a week via five contact channels: Q&A, tutorials, emails, chat, and phone, all of which are regularly responded to. I particularly enjoy that none of this help is hidden or challenging to locate. The contact information is prominently displayed at the top of the website page. Also, it shows an admin panel that consists of login for chat assistance and is easily accessible. Nothing is more inconvenient and pointless than 24/7 assistance that forces you to figure out how to reach them on your own. InMotion handles dedicated servers, VPS hosting, and WordPress hosting.
2. Hostwinds dedicated server hosting
Hostwinds provider is popular as it handles various services for clients and companies. The provider consists of competitive pricing when it comes to monthly subscriptions. Hostwinds has high-spec servers, which are attractive to companies. The provider is unique as it provides clients with features presented on a premium plan for some servers. The servers are presented based on a companies' storage capacity. For instance, the most extensive storage is 1TB on the highest end, and large companies use this. Small companies can use up to 120GB at desirable prices. Hostwinds handles clients' problems efficiently since it consists of features such as 1 Gbps. The advantage of using the provider is that its numerous operating systems to choose from—for instance, clients who prefer to use Windows experience various upgrades based on interest. Also, companies operating on Linux software can opt for Ubuntu, Fedora, Debian, and CentOS. The disadvantage of Hostwinds is high prices, which discourages small business enterprises.
3. IONOS dedicated server hosting
German giants developed IONOS to provide clients with affordable subscription packages. Small companies should consider using IONOS since it contains a Plesk Onyx control panel. The feature makes it outshine other providers in terms of value. One can acquire the services of IONOS at a lower fee of $45 for a monthly subscription. The lower subscription plan for IONOS is disadvantageous for companies seeking various web features. Most clients opt for IONOS since it contains Plesk Onyx, bundled Symantec SSL, and unlimited bandwidth. For instance, IONOS network bandwidth is lowered, which negatively influences operations and handling of customers' tasks. This has seen companies spending more in acquiring features such as server management and SSD drives. Clients must pay an extra $14 monthly subscription to enjoy services like automatic backup, photo slideshow service, simple analytics, and website builder. IONOS seeks to gain a competitive advantage in the online market, and it has developed a paid upgrade feature that increases data storage and CPU speed. The setup fee for IONOS is exaggerated as it goes for $50, which discourages small business operations.
4. A2 Hosting dedicated server hosting
A2 Hosting has gained popularity since it is reliable and fast. The price for the server is affordable, and this attracts not only small companies but also big companies. The loading speed of A2 is unquestionable as it offers 2x faster to the first byte and consists of NVMe drives. A2 performance is powered by AMD EPYC CPU, which is fastest globally. Also, A2 consists of Turbo Max and Turbo Boost plan, which is affordable and faster when loading websites. The server is reliable since it contains 99.9% uptime commitment and free site migration for clients. On the rebuilding part of A2, clients can seek support help in a 24/7-hour system. A2 offers companies free site migration. For clients seeking to migrate to A2, free site migration is convenient for new clients. A2 is considered the best globally because it allows companies to access multiple websites. The move assists large companies seeking to outshine their competitors. For clients doubting A2 services, there is an additional cheap offer of a $2 monthly subscription. Also, the renewal process of A2 is lenient and can go up to 2 years.
To know more about A2 Hosting,click on this link to visit the company's website
5. Liquid Web dedicated server hosting
Liquid Web operates in the online market, intending to meet users' demands. Companies and clients desire powerful features that range from CPU speed and performance. The development of Liquid Web ensures that it provides private clouds, dedicated servers, cloud VPS, WooComerce plans, and managed clouds. Liquid Web is popular among the large industries seeking to maintain their customers and expand their networks. Regular web backups ensure that customers' information is secured and updated for future reference. Liquid Web has also come up with IP upgrades, which supports Cloudflare CDN operations. The servers value speed when handling tasks, and this goes as far as their support system, which operates on a 24/7/365 basis. The majority of big companies in the Netherlands and the U.S have opted for Liquid Web services. The challenge of the operating Liquid web is high monthly subscription charges. For instance, the lowest subscription plan per month is $199. This indicates that small businesses are bound to experience challenges in acquiring Liquid web services. On the other hand, large companies seeking numerous features are advantageous since servers consist of high-end business hosting products.
If you have a site getting millions of visitors per month, Liquid Web is the best hosting provider for you.To lern more about the company,follow this link
6. HostGator dedicated server hosting
HostGator offers excellent services to customers with minimal needs. This is a simple provider since it lacks extra boatload features. For technical help, the server provides a comprehensive set of how-to manuals. Operating HostGator is simple, and when one experiences challenges, there is a support system that runs on a 24/7 basis. The advantage of using HostGator is email, live chat, and phone support. Unlike some other providers, HostGator offers assistance with its monthly plans. There are numerous upgrade choices that HostGator provides to clients. This includes dedicated servers, managed WordPress, VPS hosting, and cloud hosting. HostGator is a trustable site and committed to providing excellent services to companies. This has seen clients opting for a three-year subscription which is affordable. For clients having trust issues with HostGator, the good news is that there is a 45-day free trial from which you get to choose or opt out from the server. HostGator cannot handle big files, which is disadvantageous to big companies. This has seen the provider opting for a VPS, which seeks to increase handling tasks.
7. Bluehost dedicated server hosting
The Bluehost server provider is widely used globally. It has gained popularity in the world since it is affordable. Bluehost consists of excellent shared web hosting services at unbelievably low pricing. They provide excellent shared web hosting services at incredibly low pricing. They are designed specifically for website beginners. There are discount services for beginners, and this offers convenient services. Also, new clients get to pay $2.75 yearly, while regular clients pay an $8.99 monthly subscription. That is a great value considering the numerous features of the provider. Besides, there is 24/7 support to ensure users achieve maximum benefits while using Bluehost. The provider contains customer service phone numbers to communicate their services and handle challenges experienced by clients. Bluehost consists of features such as SEO tools and excellent statistics, which assist companies in improving their market participation. The move also draws more visitors to the website, and in return, they get to update their website. A client using the provider receives various services ranging from dedicated Hosting and VPS upgrade. Companies that use Bluehost receive improved security and increased speed in accessing websites.
To get dedicated server hosting from Bluehost,follow this link to visit Bluehost website
8. Dreamhost dedicated server hosting
DreamHost provides clients and companies with affordable monthly subscriptions. The subscription plan ranges from $1,99 to $7.99, and it hosts top-notch performance. DreamHost charges increase customers' views in the market. The online clients and companies are unsure of their subscription plan to receive long-term contracts and freedom to opt out. The server provides clients with excellent management options. Most servers utilize standardized cPanel, which offers slow access to websites. DreamHost is an exemption, and they operate to improve customers' services. DreamHost provides a customized control panel for efficient web management. Developers that desire greater control over their websites will like DreamHost. Moving away from DreamHost is considerably more difficult considering the numerous services it offers. The server consists of a free migration plugin and a support system to take you through DreamHost features. Clients also get to scale their Hosting as they expand website operations. DreamHost provides free unlimited shared hosting packages for nonprofit organizations, which is an unbeatable offer. Besides, DreamHost provider services are less traditional, unlike other servers. During business hours, clients benefit from live chats and 24/7 email support. Clients are guaranteed money-back payments when they are dissatisfied with DreamHost services.
9. AccuWeb dedicated server hosting
AccuWeb has a dedicated hosting plan that covers clients' demands.
The advantage of AccuWeb is that it provides helpful customer service. This ranges from affordable subscription plans and numerous features. Also, the provider has Windows and Linux services that meet customers' choices. Companies and clients get to select desirable Windows upgrades at minimum prices. AccuWeb has a Stellar uptime that is exceptional when handling tasks, which facilitates the handling of the Web. Online Web requires excellent uptime to manage tasks. Cloudflare CDN feature enables the provider to reduce bandwidth usage and prevent DDoS attacks. AccuWeb offers 24.7 customer services in the form of an email. Phone and live chat. Security is a priority of AccuWeb. It achieves this by providing identity protection, spam blocking, and 128-bit SSL certification. The features also help to protect the provider from cyber threats. The security advantages make AccuWeb popular among clients. Besides, the subscription rates are low, enabling small businesses to operate in the market. The challenge of running AccuWeb is the lack of unlimited email with Windows accounts. Besides, clients subscribe to a yearly plan which discourages free trials. AccuWeb constitutes dedicated web hosting that handles incoming visitors.
Start with free hosting at Accu web hosting.To register your site here,follow this link
10. Nexcess dedicated server hosting
Nexcess is among the best server providers in the global market. It offers web scaling and growth services. Nexcess is popular among clients globally since it majors in eCommerce services. Websites that depend on Nexcess services include Orocrm, Craft CMS, ExpressionEngine, Sylius, BigCommerce, Drupal, WordPress, Woocommerce, and Magento. Also, Nexcess offers clients online store services. Large companies focus on maintaining their current customers, and this can only be achieved by maintaining fast speed in web access. Nexcess provider consists of a Cloud Accelerator that ensures that services are undertaken quickly to attract more customers and ensure business efficiency. Businesses in the growth segment should use Nexcess to scale their operations to clients. The provider provides that one plans and processes activities on the website promptly. The support system of Nexcess is exceptional when compared to other providers. Nexcess operates on a 24/7 basis and handles customers' demands efficiently. However, there are technical issues with the provider and it is the role of the support system to provide customers with desirable procedures. The least cost of acquiring Nexcess is $15.84, which discourages small businesses from benefiting from its services.