Top 20 Best Web hosting Companies in the USA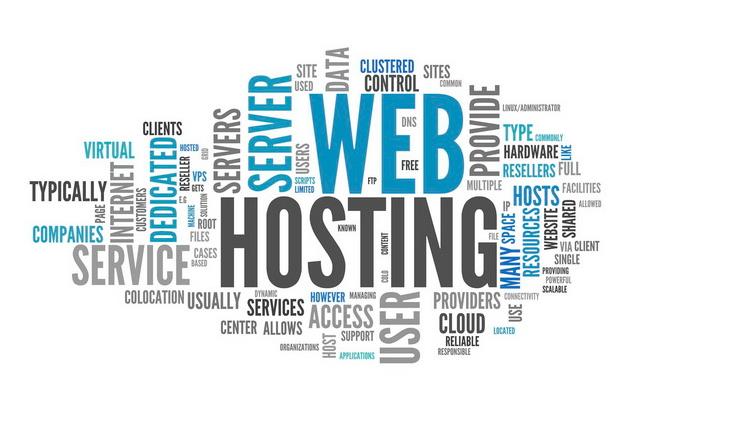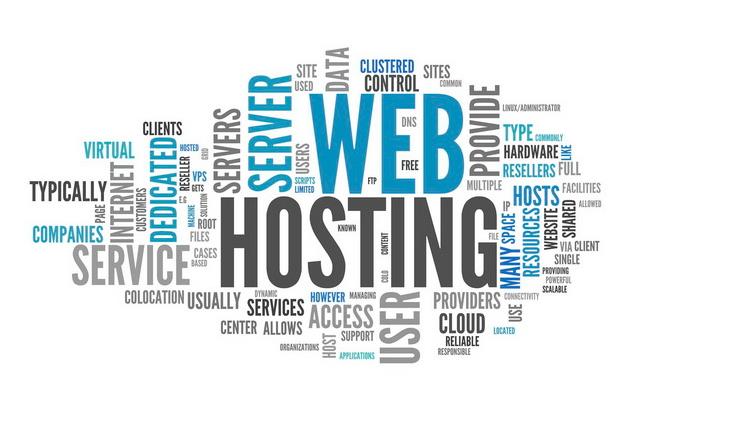 Web hosting refers to the process by which clients and websites are offered internet services such as access to the World Wide Web (WWE) affordably and straightforwardly. Clients are, in this case, referred to as web hosts as they seek the services of Web hosting companies. Web hosting assists clients in accessing internet services and maintaining contacts efficiently. Several Web Hosting companies require monthly or yearly subscriptions depending on a client and company preferences. On the other hand, certain Web Hosting companies provide free services, and the challenge occurs when they do not serve the desired interest of a client. Notably, clients benefit from internet services depending on the Web hosting and the budget invested. The list below provides the ranking of the 20 best Web hosting Companies in the USA. Most Web hosting companies are situated in the U.S. and receive the highest Web Connectivity per capita.
For those who want the best Managed WordPress Hosting services,join kinsta.They have packages from $30 per month and their services are excellent.To learn more about the company,click here to visit their website
1. GoDaddy
GoDaddy web hosting maintains an unshakeable Domain in the U.S. For instance, 2 in 10 websites used in the country utilize the GoDaddy web hosting, providing 18 million subscribers. It also consists of an aggressive marketing campaign, which has boosted its longevity. The features of GoDaddy are premium support, design services, eCommerce store creator, and website builder. In addition, it offers a one-year free email service for beginners. The monthly subscription plan of GoDaddy ranges from $2.99 to $129.99. Furthermore, GoDaddy ranks top in providing Domain Name Registration. In addition, it gives Plesk and cPanel choices for companies.
2. Amazon Web Services
Amazon Web Services has gained popularity in the U.S. by offering Statcast calculation in sports games. The monthly subscription changes from time to time depending on the number of tasks invested in the Web. Web hosting consists of automated tools, high accuracy, and high-speed data handling. Amazon Web Services offers rapid and supreme scalability for the clients. Also, clients and companies get to experience a trusted business environment by paying for only used services. Amazon Web Services provides limitless Hosting ranging from application and website building. In addition, it provides email services to companies and clients. The challenge of using web hosting is lacking a website builder and eCommerce.
3. Google Cloud
Google Cloud is popular among companies in the U.S. Firms such as Johnson & Johnson, Spotify, Sony Music, and Charles Schwab are significant users of the hosting Web. The monthly subscription used by the hosting Web is a pay-as-you-go model, and it varies from client to client. Google Cloud provides companies with collaboration applications and email services. Web hosting offers a scalable cloud service for companies. Google Cloud web hosting does not provide website builder and eCommerce.
4. Liquid Web
Liquid Web has its headquarters in Lansing, Michigan. The company has offered employment opportunities for more than 250 workers handling technical tasks. Also, the company has expanded its services and covers core data centers operations in Amsterdam and Phoenix. The monthly subscription for web hosting is $9.50 to $149.00. The company has a competitive advantage in Now score and customer loyalty. The web hosting offers clients eCommerce and email services. Liquid Web does not provide customers with website builder services.
5. Bluehost
Bluehost tops the best-ranked Web hosting company in the U.S. The company was founded by Matt Heaton and had its headquarters in Orem, Utah, USA. It offers clients and companies monthly subscriptions in a three-package plan. The first package is the Basic plan that goes at $2.75 per month, the second and third package rates at $5.45, and they are Choice and plans, respectively. The Bluehost hosting website is advantageous as it provides companies with unmetered bandwidth, free site migration, free domain, and 24/7 U.S based support to clients. More than 2 million websites worldwide use Bluehost's as it is considered affordable and consists of numerous features. For instance, web hosting consists of a website builder that enables clients to perform editing tasks to enhance content presentability. However, the challenge of using web hosting is that it portrays an average response time.
Bluehost offers free domain registration services and cheap hosting plans.To get your free domain.click here and visit Bluehost
6. Squarespace
Squarespace web hosting was founded in 2003 and consists of U.S. roots. The company markets its products through advertisement means. For instance, in 2017, it sponsored the New York Knicks and gained a vast subscription. The monthly subscription of the web hosting ranges from $12 to $40. Squarespace offers customers with Clients opt for Squarespace services, including eCommerce, email, and website builder. Web hosting experiences the challenge of a crowded website, which delays accomplishing tasks.
7. 1&1
1 & 1 web hosting company has its headquarters in Philadelphia, the U.S. in 2003, the company started its operations in the U.S. It majors in creating products productivity and site-building. The features of web hosting include a proprietary website builder. Also, 1&1 consists of an online accounting program that offers clients invoices services. 1&1 provides clients and companies with email, eCommerce, and website building services. The company hosts more than 12 million domains and serves 8 million clients worldwide.
8. Shopify
Shopify has a significant impact on the U.S. The company has its headquarters in Canada and
provides online entrepreneurs, for instance, PayPal. The Web hosting features include payment processing, order fulfillment, professional and custom domain names. Shopify runs more than 600,000 companies, and it focuses on creating an excellent business environment. It consists of unlimited file storage, allowing companies and clients to access an unlimited number of products. Shopify offers website builder and eCommerce services. Clients get to access free domains and free monthly subscriptions. The challenge of using Shopify is that it does not provide email services to clients.
9. Hostgator
Hostgator Web hosting company was developed in 2002 and has since displayed a competitive operation. The company is based in Houston, Texas, United States, founded by Brent Oxley. They offer three different monthly plan packages where clients and companies subscribe. The first plan costs $2.08, the second plan rates $2.98, and the last plan costs $4.48. Most companies consider purchasing Web hosting services since they have unmetered bandwidth and unmetered disk space. Also, clients are assured of a 45-day money-back guarantee when they display dissatisfaction while using Hostgator. In addition, companies enjoy free domain services for up to a year and regular client support. Hostgator consists of affordable prices and reliability, which amounts to its increased popularity. The disadvantage of Hostgator is that it consists of limited VPS.
10. InMotion Hosting
InMotion Hosting Company has been in operation for more than 15 years, creating a trustable atmosphere with clients. The company is based in El Segundo, California, and it majors in wordpress hosting. The company offers clients three subscription options, including InMotion Power at $7.99, InMotion Core at $2.79, and InMotion launch at $4.99. The advantages of the company are that it constitutes WordPress hosting, Business hosting, Web Design services, and 24/7 U.S based support. In addition, the company operates in the market as a reseller brand, which aids clients in purchasing bandwidth and disk space. Not all plans of InMotion Hosting consist of a billing option.
11. Hostwinds – Best dedicated web hosting
Hostwinds company was founded in 2010, and it has its headquarters in Tukwila, WA, U.S. The web hosting offers clients two packages to choose from, including E3-1270 v2 Dedicated Server and E5-2620 v2 Dedicated Server. Web hosting is significant as it offers SSL security, competitive pricing, and High-spec servers. In addition, Hostwinds handles large files without experiencing traffic, which has increased its popularity. Typical clients are advantageous as the Web provides a quad-core single processor that operates faster. However, the Web is challenging to handle, and this intimidates beginners. Also, services such as Exim, Plesk, and cPanel are unstandardized.
12. Dreamhost – Best email hosting provider
Dreamhost Web hosting company started its operations in 1996. The company has its headquarters in Los Angeles, California, U.S, and operates as a private entity. The Web hosting company provides its clients with two subscription packages. This includes DreamHost Shared Starter, where clients are charged a monthly subscription of $2.59, and DreamHost Shared Unlimited, which charges $4.95. The Web hosting company is essential to clients since it offers smart anti-spam, Ad-free webmail, mobile and desktop sync, and 25 G.B. storage. In addition, clients are provided with a personalized email account that ensures that information is safe for access and review. However, the challenge of using Dreamhost services it's that it is costly to send and receive emails.
13. GreenGeeks
GreenGeeks is based in the U.S and offers business services to clients. It was founded in 2008 in California, U.S. The company participates in both carbon-reducing and carbon-neutral. Web hosting consists of three subscription packages. This includes Ecosite Lite, which goes for $2.49, Ecosite pro at 4.95, and Ecosite Premium ranging at $8.95 per month. In addition, the web hosting offers VPS and WordPress hosting, SSD storage, Powerful shared Hosting, and a 300% energy offset scheme. Unfortunately, GreenGeeks has poor client relations since their communication does not meet 24/7.
14. Domain.com
George DeCarlo founded Domain.com Web hosting in 1996. The company has a headquarter in Vancouver, Washington, U.S. Also, it provides clients with a .com subscription plan and a .net subscription plan, which are affordable. The services offered by Dormain.com are free SSL, 99.9% uptime guarantee, Scalable bandwidth, unlimited storage, and a secure and stable platform. There is also shared hosting for clients seeking to explore competitors' strategies. The challenge of using Dormain.com is that some plans lack monthly billings.
15. Liquid Web
Matthew Hill founded liquid Web, and the company has its headquarters in Lansing, Michigan, U.S. The web hosting provides a single monthly Liquid Microsoft Exchange rated at $10. This is also risky for new companies to join the market and realize a competitive advantage. Liquid Web provides expert support to its clients. This is accomplished by many powerful features that are responsive to clients' demands. Liquid Web is a reliable provider as it consists of a wide range of plans for effective execution. A client receives quality support and 24/7 communication. Web hosting provides companies with plugins and WordPress updates. Liquid Web does not provide clients and companies with a free trial.
To learn more about Liquid Web,follow this link
16. Namecheap – Best unlimited web hosting
Namecheap was founded by Richard Kirkendall and had its location in Los Angeles, California, United States. The web hosting provides its customers with a three-month subscription. This includes Stellar plan at $2.88, Stellar Plus $4.88, and Stellar Business at $8.88. clients and companies that subscribe to Namecheap enjoy Softaculous application installer features at lower prices. The web hosting provides newcomers with a one year discount, and they get to enjoy different website features. Namecheap offers affordable prices for start-up businesses. The challenge of operating Namecheap is that it consists of a few advanced extras.
17. W.P. Engine
Wp Engine is a Web hosting company situated in Austine, Texas, U.S. The company offers customers three subscription packages plans. The first subscription is the W.P. Engine Startup which costs $31; the second plan is the W.P. Engine Growth rating at $103, and the W.P. Engine scale costs $261. Web hosting is significant for a client who seeks testing areas, speed and expert support, and excellent performance. However, the subscription plan is expensive, discouraging new firms from seeking WordPress services. It is also challenging for new beginners to operate due to extensive features.
18. A2 Hosting
Bryan Muthig founded A2 web hosting, and it offers clients fast-speed operations. Web hosting was founded in 2001, and it has helped clients thrive on the internet. Clients and companies should acquire web hosting services since they provide free website migration and a money-back guarantee. A2 hosting monthly subscription plan ranges from $2.99 to $10.99. In addition, A2 Hosting provided an option for customers dissatisfied with their services to seek a refund. The amount is then paid for the period left on the contract, creating a trustable business operation. Unfortunately, the A2 Hosting company is inappropriately managed, leading to a spike in introductory deal pricing.
To learn more about A2 Hosting,follow this link
19. Accu Web Hosting
Accu Web hosting was founded in 2003 by Jason Pat. Accu Web hosting offers clients and companies a powerful experience. The monthly subscription plan ranges from $5.49 to $16.49. Clients should subscribe to the Accu Web hosting to receive Linux and Windows options. The web hosting also has high configuration and numerous Data Centers globally. The Web hosting features include SSL certificates, domain registration, backup schemes, load balancers, reseller hosting, cloud hosting, application hosting, and WordPress hosting. Unfortunately, Accu Web hosting lacks an introductory discount.
Accu Web Hosting offers free hosting services for new clients.To sign up for the services,follow this link
20. Ace Cloud hosting
Ace Cloud hosting (ACE) was founded in 2014. The company has its headquarters in Florida, U.S., and focuses on providing clients with an excellent internet experience. The monthly subscription for web hosting ranges from $50 to $249. Ace Cloud hosting provides clients and companies with perfect accounting applications such as Bra solutions, Sage 300 CRE, ATX, and QuickBook. Ace Cloud Hosting provides a robust and secure environment for its clients' and companies' data.