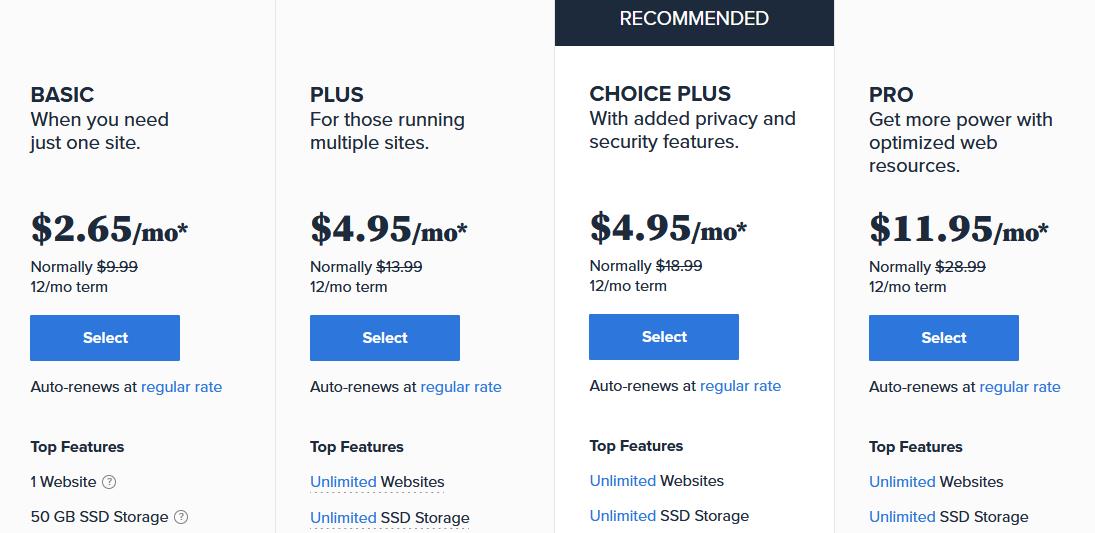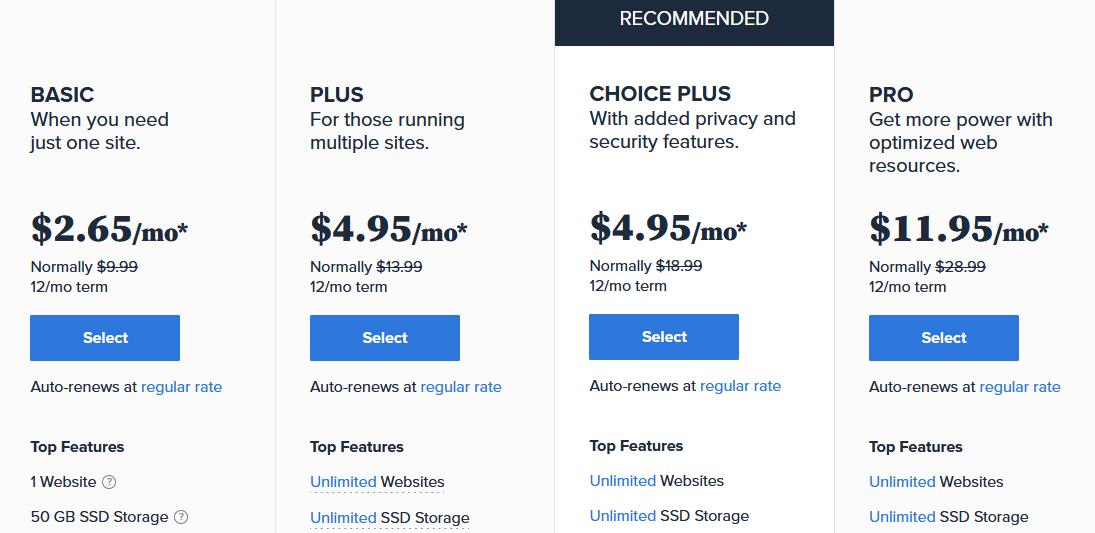 Bluehost is a common name when it comes to web hosting providers. From beginners to experienced website owners, they all know that this service provider is very easy to use and has an automatic WordPress installation. Bluehost works. In this article guide, we will look at the pros and cons of using Bluehost as your web hosting provider.
Bluehost is one of the best web hosting companies in the world. For those who want to host new and high volume traffic sites, Bluehost is the place to be. To learn more about the company,click here to visit Bluehost website
Here are Pros and Cons of Bluehost:
Pros of Bluehost
Easy to use: The interface will surprise you with its onboarding process. Once you log in, you get a customized WordPress dashboard that provides an easy user experience.
Pretty good uptime: Thanks to their high-performance servers, you can run large-scale e-Commerce websites. This means that the sharing sites on a particular server do not take long to reload and are fast worldwide despite only having one data center located in the USA.
Great customer service: Bluehost has ensured that their customers can get accessible technical support service 24/7. The customer service responds fast and is great to deal with because they meet all your needs.
Freebies that matter: This web hosting service provider offers freebies that are worth trying. You get a domain name, enjoy free SSL, free CDN, and a customized WordPress dashboard.
Numerous benefits: The shared hosting plans that come with Bluehost are of all sorts, and everything is unlimited. There are unlimited subdomains, unmetered bandwidth, unlimited websites, unlimited SSD storage, and unlimited parked domains.
Cons of Bluehost
No uptime guarantee: We all know how downtime is detrimental to sites, and the lack of uptime guarantee makes Bluehost a giant red flag. Perhaps it is a result of their less control over automatic data backups.
High pricing: Their renewal rates are out of this world because they are higher. They rarely give discounts, and for you to get excellent service, you need to subscribe to Plus or Choice Plus Hosting Plan.
Clearer customer service: Bluehost needs to check out on their support team. They seem inexperienced and untrained, which shuns off customers.
Get cheap hosting services ,visit Bluehost here