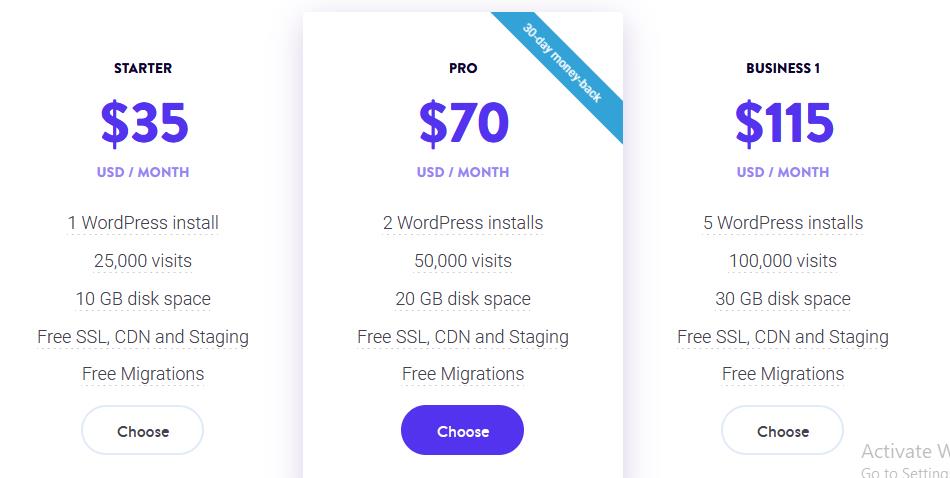 Popular Web hosting company Kinsta has increased web hosting prices effective 14th June,2022.It will now cost you $35 to host your site at Starter plan, up from $30.All the plans in the hosting company were affected,click here to see prices
An email received from Kinsta read:
"Over the past five years, we've consistently introduced new features and additional services that add tremendous value while our pricing has remained unchanged. Many of these features directly result from your feature requests and suggestions. We have:
• Significantly upgraded the Kinsta platform by moving to Google Cloud's compute-optimized (C2) virtual machines and premium tier network.
• Increased performance and protection by implementing Cloudflare (and more Cloudflare features are on the way).
• Introduced Kinsta APM, a free tool for application performance monitoring.
• Widened our free migration scope to include migration from any host.
• Removed fees for basic migrations, all are now performed free of charge.
• Made ongoing investment in a growing team of world-class support engineers.
• Introduced multilingual support.
• Provided external site backup options.
• Always supported the latest PHP releases, both in staging and live environments.
• Added the ability to perform one-click updates of plugins and themes from MyKinsta.
• Introduced DevKinsta, a local WordPress development tool.
• Introduced free staging environments with Selective Push functionality.
• Added the ability to configure IP geolocation in MyKinsta.
• Provided self-healing PHP and automatic MySQL Database optimization.
• Improved Kinsta analytics.
• Created a site labeling tool in MyKinsta.
• Introduced Agency plans for web and creative agencies.
• Increased disk storage space for most plans.
• Increased the monthly visit limits for Starter and Pro plans.
• Added 18 new data centers.
Our goal is to keep growing, moving our service forward, and providing what you came to us for – a premium hosting platform backed by extensive experience and unparalleled support.
We're building towards an exciting future, and we're glad you're here"
Kinsta being one of the best Managed WordPress hosting companies, the price increase may not have a major impact. But over time, clients might be forced to look for cheap alternative hosting providers. Bluehost is one of them and it charges as low as $2.65 per month.To check Bluehost prices,follow this link
Kinsta hosting new prices
Starter–$35 per month
Pro–$70 per month
Business1–$115 per month
Business 2—$225 per month
Business 3—$340 per month
Business 4–$450 per month
Enterprise1–$675 per month
Enterprise 2—$1000 per month
Enterprise 3—$1,350 per month
Enterprise 4—$1,650 per month
To learn more about features,follow this link