The cost of web hosting in South Africa depends on the size of a website and the type of hosting. For new websites, the cost of hosting is R100 per month. This cost is for websites getting less than 50k traffic per month. For medium traffic websites, the cost of web hosting is R500 to R1000 per year. Medium traffic websites get traffic of 100k to 300k per month. For high traffic websites, the cost of hosting per year is R5000 to R100, 000.High traffic sites get 500k visitors and above per month.
There are many web hosting providers in South Africa. Below is the amount of money each one of the charge per month/per year:
A2 Hosting will charge you $2.99 per month for small website,$14.99 per month for medium traffic website and from $155.99 per month for high traffic websites. To see all their packages, follow this link https://www.a2hosting.com/web-hosting/?aid=5e89a5f96323e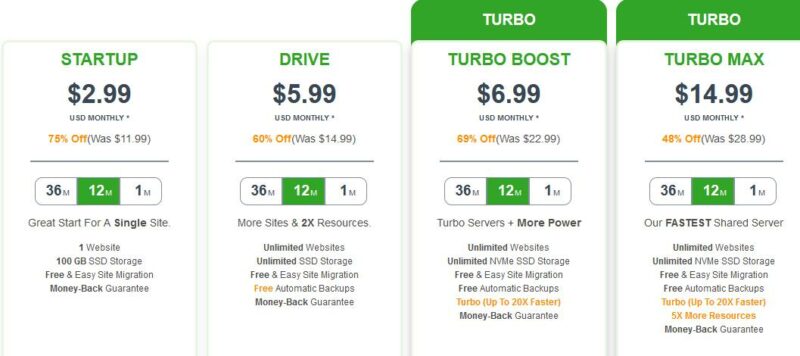 Another company offering web hosting in South Africa is Domains South Africa. Their cheapest package for new websites costs R99 per month. Medium traffic sites are hosted for R149 to R269 per month. High traffic websites cost R629 and above.
Host Africa charges as little as R99 per month for hosting. If you have a new website that is the money you will pay. Host Africa provides VPS, WordPress and Dedicated Server hosting for medium and high traffic sites. For medium traffic sites, you will pay R360 to R600 per month and for high traffic sites, hosting will cost between R1, 500 and R3, 000 per month.
To host your site at Host Africa, follow this link: https://my.hostafrica.com/aff.php?aff=861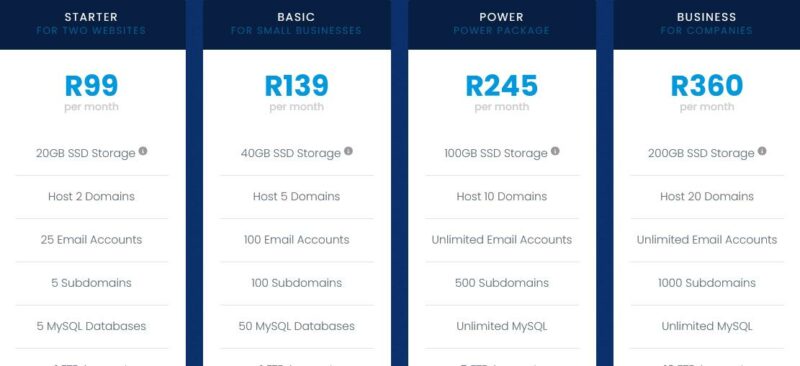 You can also host your website at MilesWeb South Africa. For new sites, you will pay $1.12 per month. Medium traffic sites will cost from $52 per month while heavy traffic sites will be hosted for as low as $45 per month.

Kinsta is ideal for heavy traffic WordPress sites.If your site is getting over 300k visitors per month,choose Kinsta.Their servers can sustain millions of  visitors monthly.Web hosting costs as low as $35 per month.If your website gets over 2.5 million visitors per month,kinsta has a good package for it.To learn more about Kinsta hosting,follow this link

Another good web hosting provider in South Africa is Afrihost.Their shared hosting packages cost as low as R59 per month.The company also has several packages for medium and high traffic sites.

Truehost is ideal for small and medium traffic sites.Their hosting starts from R35 per month.