There are more than 30 registered web hosting companies in Uganda, but we shall only list the best and most reliable hosting companies to help you host your website/blog with comfort.
Good web hosting companies are those with excellent customer service, good servers with scalable resources, free migration,SSL certificate and above 99% uptime.It's hard to find such companies but a couple of them exist in Uganda.
At the moment, here is a list of web hosting companies existing in Uganda:
Crystal Webhosting
Crystal Webhosting is among the leading webhosting companies in Uganda. The cost of hosting is Ush 50,000 to Ush 150,000 per year.
Apart from hosting services, Crystal webhosting also provides free SSL certificate, bulk SMS services and domain registration.
If you want to join a reliable webhosting company, Crystal Webhosting should be number one in your list.

Jubilee Webhost is the second most popular webhosting company. Currently, the company has over 3,000 websites hosted in their servers.
There are reseller packages, shared hosting, Dedicated Servers and domain registration.
One popular feature is that Jubilee offers free webhosting services for Ugandan students. Any student who is launching a website is provided an opportunity to host for free for one month up to 1 year—this is to encourage more students to host their websites with Jubilee.
The free hosting plan comes with 100MB disk space,20GB monthly bandwidth and hosting of one website.
Jubilee also provide cloud hosting services for those who need Google technology.
For one year, you'll spend as little as Ush 20,000 and as high as Ush 450,000 to host your website. Websites with page views of up to 1 million per month can be hosted at Jubilee Webhosting company.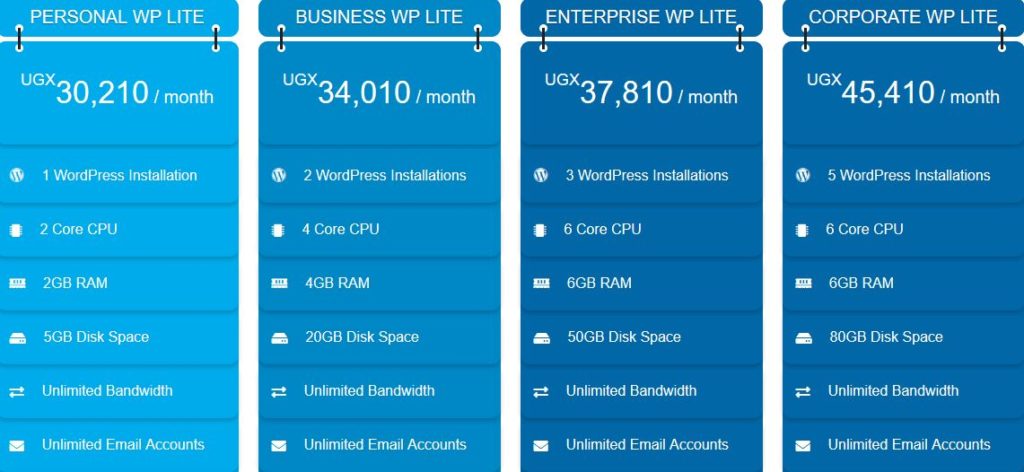 Another hosting company you should consider is Hostalite.This firm offers hosting services for individuals as well as corporates. It has servers which are uniquely designed to offer customized hosting services especially for corporates which draw huge traffic and also need security.
The cheapest hosting package goes for Ush 100,000 while the most expensive is priced at Ush 899,000 per month.
For those with heavy traffic corporate websites which occasionally receive traffic spikes,Hostalite is the best webhosting company to subscribe to.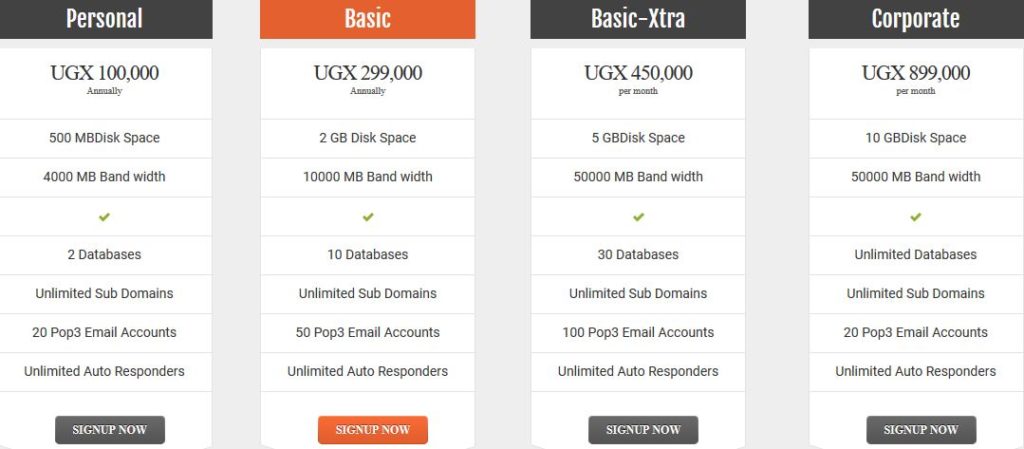 Sadja Webhosolutions may be relatively small but a reliable hosting company. The company is suitable for small and medium websites with a budget of less than U$12 per month.Sadja charges in dollars but of reasonable amount.
There are three hosting plans under shared hosting: Economy, Deluxe and Ultimate. Economy is the cheapest; it costs $5.99 per month while Ultimate is the most expensive plan which goes for $16.99 per month.
Sadja also offers Managed WordPress hosting services. This service is purely for individuals with WordPress sites.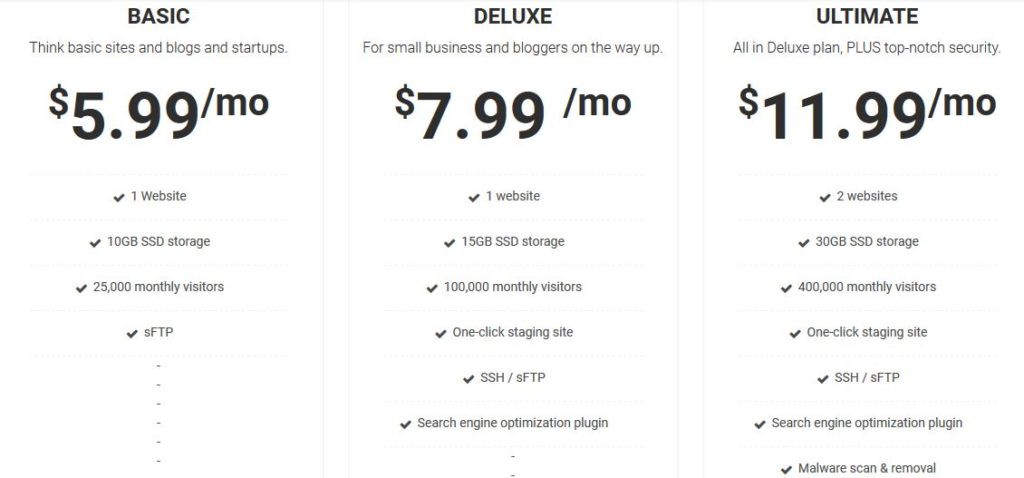 Movetech Solutions is one I will also recommend anyone to join if they need serious webhosting services. The company is also available in Kenya and is among top 10 best hosting companies in Kenya.
Movetech also provides bulk SMS services, domain registration and website design services.
The cost of hosting range between Ush 18,500 and Ush 75,000per month.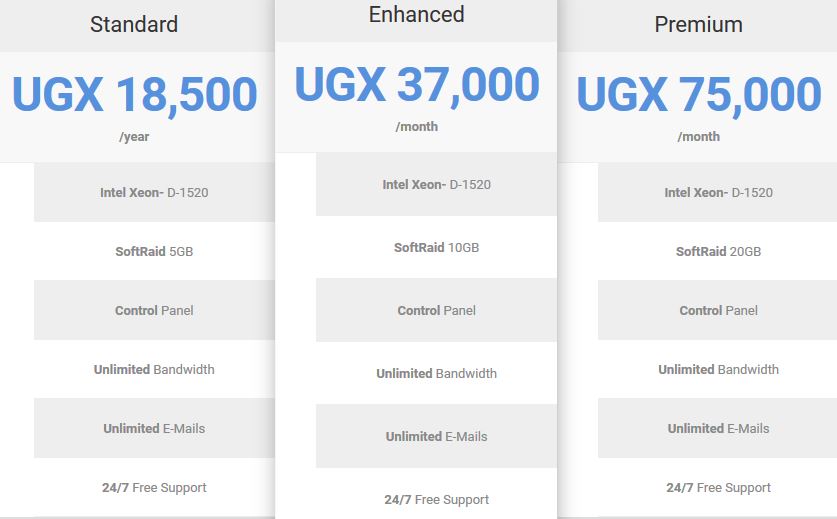 Hostaculous has a sizeable number of clients. The company offers reseller plans, shared hosting services, PS and Dedicated Server hosting.
Here are testimonies from some of its clients:
– James Musinguzi
I really enjoy working with all of you. Your team carries a level of professionalism and accessibility that is hard to come by in this industry. It truly sets you apart. I appreciate it!
– Joz Marc
I am blessed with having found the best Web Hosting company ever. Great service, great hosting, and the staff are amazing. Everyone I refer to them loves them as much as I do. I have been with them so long I cannot remember when I was not. When I started out I was with Yahoo Small Business, but the tech and hosting support was just not there. The Hostaculous team get back to me on my time when I (and my clients) need them. Great packages, your site is never down and you can count on your clients always being able to find you. Just does not get better than this company.
Hosting starts from $1.2 per month.
Lwegatech has a fantastic website and cheap hosting services.The cost of hosting at Lwegatech is Ush 25,000 to Ush 140,000 per month depending on the package one joins.Uptime is always above 99% and their servers can accommodate up to 100,000 daily page views.