Ever since I started blogging, I have never seen a blog that post articles in Kiswahili.Infact, it's only Tuko that has a section that's dedicated for Kiswahili readers.
One area that's available for blogging in Kenya is Kiswahili, it's time for upcoming or experienced bloggers to start a blog which is 100% Kiswahili.
It's estimated that over 30% of Kenyans can't comprehend English but they are Swahili speakers. By having a blog that cares for them, you will enjoy massive readership.
While other bloggers will be competing to post in English, your blog will post the same information in Kiswahili. The miracle is,99% of online Kiswahili readers will scramble to read your news.
Most people from Coast and Tanzania are locked out of Kenyan sites because they post in English. The best way to draw them into your blog is by posting in Swahili.I am sure in a day, you'll get over 10,000 page views from Swahili speakers.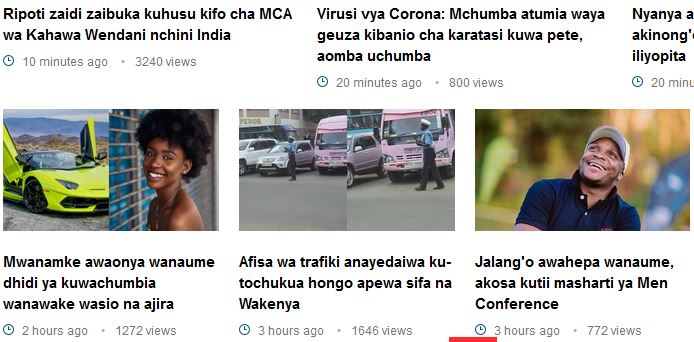 The best thing about this blog is that it won't have much competition except from Tuko.
Even if you run another blog,it's wise to think about opening one that posts in Swahili.The news site will greatly boost your income.You can buy a .com domain from Bluehost at $11.Follow this link to buy