Bluehost is running a special offer for new clients where hosting costs as little as $2.95. The offer is ending in 20 days and this is the ideal time to transfer your website to the hosting company.
Under the basic plan, these are the benefits you will receive:
Free SSL Certificate
30-day money back guarantee
FREE Domain Name for 1st Year
1-Click WordPress Install
24/7 Support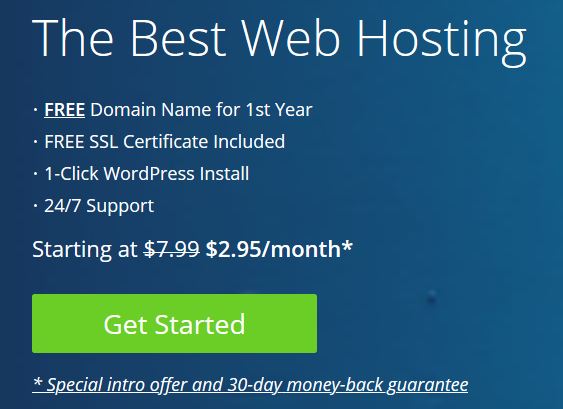 The normal price for the basic plan is $3.95 but this time Bluehost has reduced it to $2.95 to allow as many bloggers as possible to join them. The price has been discounted for all the plans at Bluehost.The next time this discount will exist will be towards the end of the year when there will be Black Friday.
For those facing issues with your current hoster, migrate to Bluehost before the discounted price expires.You can follow this link to create an account for free,then go ahead and choose a plan.
By March 11,2020 the price would have shot up to $3.95.