There are a couple of web hosting companies in Uganda that offer reseller services. Reseller hosting services allow clients to sell some of their hosting space to clients. When you buy this plan, you don't necessarily have to own servers, all you do is to buy a plan and host your clients within that plan.
Reseller package is suitable for clients with small budget who would want to start web hosting services.
Here are companies in Uganda that offer reseller hosting services:
Garannto Uganda is the most popular web hosting for reseller plans. The company offers 5 main plans which cost between Ush 13,800 and Ush 152,000
Besides offering reseller plans, the company also provides free SSL certificate and assurance of 99.9% uptime.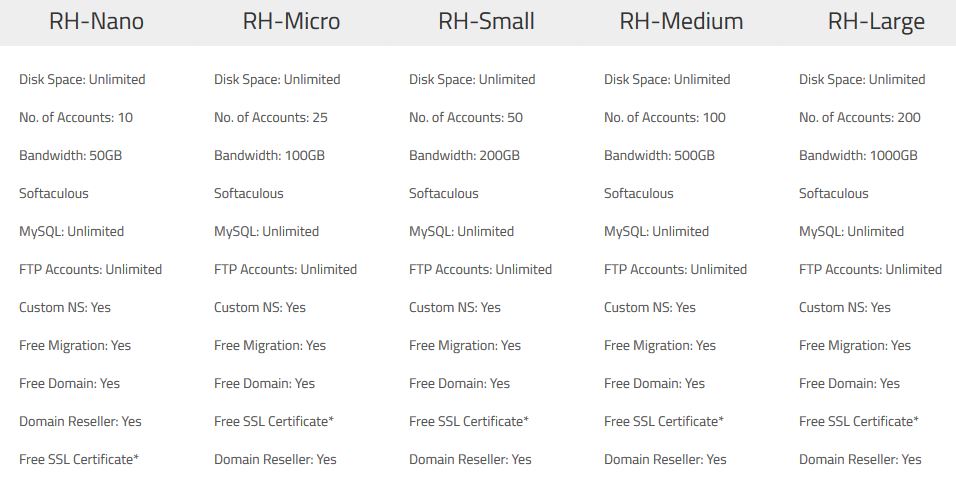 Garanntor website link https://www.garanntor.ug/reseller-hosting/
Kristophah Limited is also popular for offering cheap reseller services. The hosting company has three main reseller plans,Classic,Premier and Prestice.Classic plan costs $60 per year, Premier is prized at $175 per year while Prestige costs $820 per year. Prestige is for big websites and is the most expensive reseller plan by this company. For small websites, Classic is the most ideal.
Kristophah Limited website link https://kristofah.net/

The third one that offers reseller hosting in Uganda is Mai hosting. The reseller plan costs $40 .45 per month or $399 for one year. The plan has the following features:
30GB NVMe SSD Disk
300GB Metered Bandwidth
Secure Shell SSH Access
Cpanel & WHM Included
Sell 30 Cpanel Accounts
Backup Enabled
FREE SSL Certificates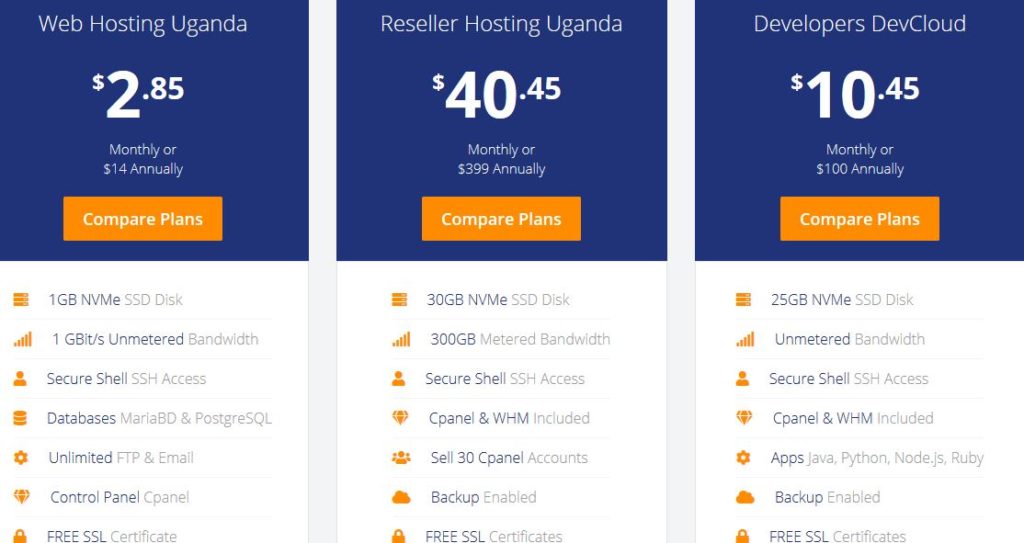 The plan allows up to 30 CPanel accounts. Assuming that you charge each account $2 per month, you'll earn $60 per month, making a profit of more than $20
Mai Hosting website link https://www.mai-it.net/
Hostaculous is famous for selling reseller plans for companies for as little as $30 per month. Clients benefit from free SSL certificate,24/7 support and 99.9% uptime.
Jubilee Web Host is the most popular web hosting company in Uganda. If offers free hosting for new sites, shared hosting, VPS, Dedicated Server and Reseller hosting services.
The reseller plan starts from as little as Ush 477,204 per year. One can buy for Ush 1,913,604 per year and sell to more than 50 clients.
Jubilee Web host reseller link https://www.jubileewebhost.com/reseller-program/windows-reseller-hosting/
If you have been having a plan of starting a web hosting company, it's better you go for the reseller plans before you fully establish your own company. By doing so, you'll avoid paying office space, license and server maintenance costs.