There are many ways to earn money online in Dubai this year (2023) but we have singled out 15 best ways, you'll select one or two and implement them. With consistency and dedication, you will earn over AED 10,000 monthly.
Blogging
To create a blog in Dubai will cost you AED 100 to AED 1000.You will need a domain name, WordPress template and services of a web hosting company. After creating the blog, posts at least 20 blog posts and apply for AdSense. In Dubai over 90% of bloggers earn money through AdSense.
Apart from AdSense, bloggers generate money through other platforms like MGID, Taboola and Outbrain.You will also earn money through sponsored posts, affiliate marketing or direct banner advertisements.
A new blog takes about 2 years to start generating decent revenue.
Blogging is just like any other profession, it can help you become financially independent within a short period of time.
Run a YouTube channel
To create a YouTube channel, you need only your email address. It takes few minutes to own a YouTube channel. Where there is a c challenge is making money. You have to post high quality videos which are also unique. They have to attract millions of visitors for you to earn a decent income.
Nearly all YouTubers in Dubai make money from YouTube through AdSense.
To qualify for approval from AdSense, your channel should meet the following minimum requirements:
The channel should have at least 1000 subscribers
Your videos should not have copyright issues
Your channel should have at least 4000 watch time hours
Your channel should be at least 12 months old
Affiliate marketing
Search for various affiliate marketing programs online, join them and start marketing their products. Ecommerce, SEO tools, fashion sites and Web hosting companies are some of the sectors with affiliate marketing programs. There are many ways to market the products, you can use your social media pages, blogs or YouTube channels. What you need is to share the affiliate links and when someone uses the links to buy the products, you earn a commission.
Become an influencer on social media
Instagram, Telegram, Facebook, TikTok, and Twitter are some of the tools you will use to make money online. To become an influencer, it means that you have a huge following especially on Facebook and Instagram. Companies will pay you for sponsored posts. You will charge upwards of AED 1000 per post if your page is popular.
Provide academic writing services
There are many students in colleges and universities who would want to get someone to do projects and proposals for them. Create your own website where you receive academic writing jobs and get paid after completing tasks.
Start online e-commerce website
There are many opportunities for online e-commerce websites in Dubai. Start your own fashion website and sell products online to places outside Dubai. Instead of people travelling all the way to Dubai to buy products, they can order through your website, you but them and deliver.
You can also create a website for selling cars, smartphones and other electronic products.
Create a job portal
Create a website that posts jobs, writes CV and cover letters. Employers will pay you to post jobs in the platform. Job seekers will also pay you to write CVs and cover letters for them.
Start a dating site
Another easy way to make money online is by starting a dating site. There are many people willing to pay and get partners online. Your site should target
Provide web design and web hosting services
If you have skills for web design, start your own business of designing websites. Currently there are thousands of websites being created daily. You will charge AED 1000 to AED 10, 000 per website. You should also incorporate web design services such that when you design a website, you can also host them.
Provide SEO and online marketing services
You find that many have websites which do not appear on page one of search engines. Such websites need services of SEO experts. Start your own agency of providing SEO and online marketing services. The marketing services will also include marketing on social media.
Apart from offering online marketing services, you can also be tasked with managing social media pages.
Sell products online
Create social media pages where you sell products like smartphones and clothes. People will pay as you deliver to them.
You can also create websites and display the products them for buyers to pick their preferred products.
Offer online courses
Create courses and sell them online at Udemy, Cousera and other platforms. You can also write books and sell
Sell photos and videos online
Photography is a well-paying career especially if it's done professionally. Since Dubai is a tourist destination, you will find it so easy selling your videos and photos online because their demand is huge. People will even task you with taking photos and in return they pay for them.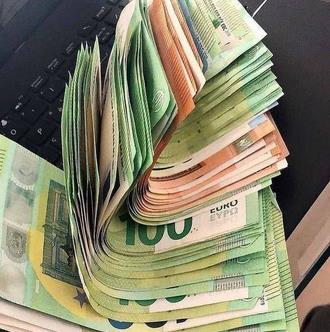 Trading in Cryptocurrency
Buy and sell cryptocurrency online. This trade requires a lot of money for one to make good profits. With AED 10, 000, you can start this online business.
Become online tutor
Start offering online teaching services. Pick one area where demand for services is high and start teaching on that area.You can teach Microsoft Excel, Accounting packages or SEO tricks.