There are several small businesses you can do in Kenya but the best ones are the online business. Online business is cheap to start because the only thing you require is a website and the means of delivering the products. However, there are some online businesses which are purely service oriented.
Majority of online businesses in Kenya require a smartphone, knowledge and less than Ksh50,000. In some instances, one can start business with zero capital…all you need is a smartphone and a Facebook page.
If you don't have enough capital to start huge business in a specific location, then think of the following online business opportunities.
Blogging
Majority of graduates are turning to blogging as a source of primary income. This is activated by the fact that there are few job opportunities available for graduates. Already, there are more than 5 Kenyan bloggers who are millionaires.
Blogging is only tough when you start but with time, things start straightening up. It reaches a moment when you start earning money you could only dream of.
I always wonder when graduates claim that there is no money to start business yet to become a blogger, you need less than Ksh10,000. What you need is Ksh1,100 for domain registration, Ksh3,000 for website design and Ksh 5,000 for hosting. You can buy a domain and hosting space for Ksh 7,000 at Bluehost, click here to buy a domain
How to become a millionaire as a blogger
Your first income will come from AdSens or MGID but after your blog becomes popular, you'll start receiving sponsored articles and direct adverts.At some point you'll start charging Ksh 100,000 to Ksh3 million per month for direct banners while sponsored posts will cost Ksh10,000 to Ksh100,000 per sponsored post.If your blog hits over 1 million page views per month, your income must be over Ksh200,000.
Your target is to get as many readers as possible, possible over 1 million every month.
The second option you have is to become social media influencer. This venture is exciting and it's suitable for people who love fun, those passionate about what they do.I see nowadays comedians and journalists are fitting in.
Top social media influencers like Njugush, Robert Alai and Caroline Mutoko are raking millions from their ventures.
Initially, people used to create amazing content to amass readership numbers but it reached a time when videos became fashionable. If you check videos by the likes of Caroline mutoko and Jaymo Ule Msee, you'll be excited. All they do is to take contracts from top companies, generate videos and upload them on their social media accounts, they are in turn paid millions. Jaymo Ule Msee and Njugush charge up to Ksh 1 million per video.If someone gets 4 videos per month, they'll earn in excess of Ksh 1 million. Caroline Mutoko decided to venture into technology and real estate and she is doing well.
Academic writing is one area where almost 20,000 Kenyans have joined. One notable personality is James Waititu Wanjau who makes more than Ksh 1 million every month. James was featured by Daily Mail in this article https://www.dailymail.co.uk/news/article-7290333/Inside-African-essay-factories-producing-essays-cheating-UK-students.html where they discussed how Kenyans are doing masters and PhD courses for UK students. James is worth over Ksh 600 million
Academic writing is a multibillion business and it's mostly benefitting Kenyans.
You can start by applying for academic writing jobs online or open your own account and do the jobs for yourself.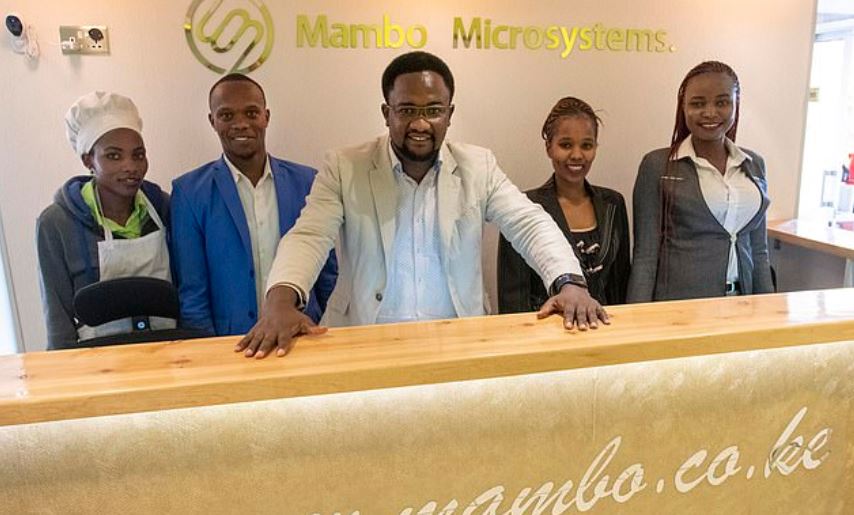 Forex trading is a bit tricky but worth joining. There are more than 15 Kenyan millionaires who are currently doing Forex Trading. Forex Trading require a capital of Ksh 50,000 and above. Once you have registered with a credible Forex company, you'll start making money regularly and at one time you'll become a millionaire.
CV and Cover letter writing
CV and Cover Letter writing can be done from Facebook, Twitter, Linkedln or from a blog that you create. Most companies which do CV writing started from Facebook and eventually created a blog. With CV writing services, you don't necessarily need a blog at first, create a Facebook page and market your products. The first few clients will market you.
Companies charge Ksh 1,000 to Ksh 5,000 for writing a single CV and Ksh 500 for cover letter writing. Assuming that you get 5 clients per day and your average cost is Ksh 1,000, it means that every month you'll be making over Ksh 150,000
Apart from CV writing, you can also advertise jobs for clients and get paid, you can even start a recruiting agency.
Ecommerce sites like Jumia
In China the richest person is Jack Ma ,the man behind online store Alibaba.in USA,Jeff Bezos is the riches man and also the richest person in the world.If you check the list of richest people in the world, you'll be shocked that out of top 20 people,13 of them do their business online. What does this tell you? That you should follow the wave. Online business is the way to go.
When you start an online business, you don't have to own a stock, you can display products and when someone makes an order, ask for the product owners to deliver. You don't even have to own a business premise nor an office where to operate from.
For those operating boutique shops, the future is not for you, it's time to change to online business. You can buy a domain name even today and start an online shop. Buy a domain name here
Online transport business like uber
Almost everyone is copying uber but it's important as a business oriented person to think outside the box. Instead of starting tax business, widen the scope by including long distance business and movers' business. There are so many cases where drivers of long distance business steal fuel on the way. If technology is involved, there would be efficiency and the profits will rise significantly.
The traditional way of doing taxi business is now outdated. Though there are many online taxi businesses, there is still space for more companies.
The already established online loan companies have become greedy, they charge exorbitant interests. It's time for a company with good moral standings to be introduced so as to offer required loan services. This company should target medium traders as well as employees with special projects. One downside thing about the current mobile loan companies is that they are giving loans to everyone whether they are employed or not, this has led to many Kenyans being blacklisted by banks, their names have also ended up in CRB.The new mobile loan App should target only those capable of paying, their interests should also be as little as 5%.
Shipping products from other countries to Kenya
Most businesses in Kenya fail to pick up because of the shipping costs. If one registers a company that ships products from Dubai, India, China, UK,etc for traders, it will become very successful. The traders are required to register with you and pay at least half of what they want to be purchased outside the country. Then by using your correspondence, they will buy the products and send to Kenya via mail, air transport or ship, that will eliminate the costs of travelling to buy the products.