If you want to read business stories from Kenya, there are top 5 websites you should visit. The websites contain all the information about latest business news, business ideas and breaking news from all sectors of the economy. Though websites like Tuko contain business stories, they are not as comprehensive as those in sites like Business Daily Africa.
Here is the list of top 10 best business blogs in Kenya:
Business Daily
Business Daily is ranked as the best business blog in the country. It attracts over 3 million readers every month majority of them being from the business world. The blog is the primary source of business news and trends.
Business Daily Africa is owned by Nation Media Group, a media company that owns Nation Newspaper and NTV.
Business Daily website link: https://www.businessdailyafrica.com/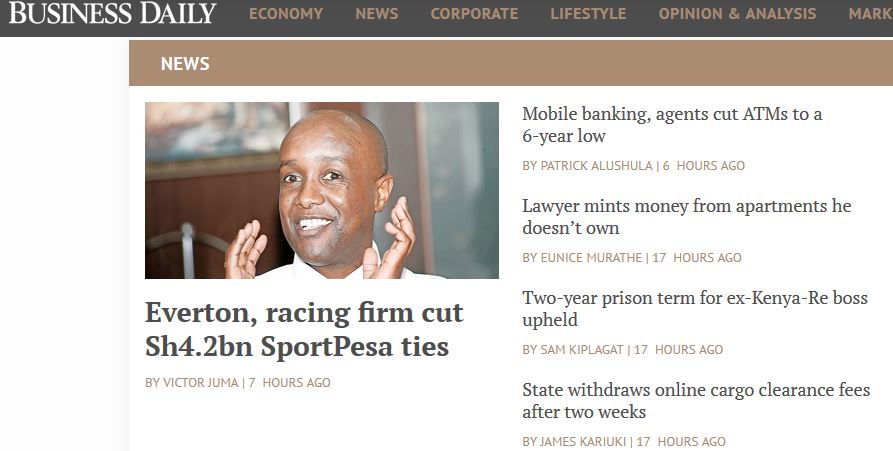 Business Today looks more professional than majority of blogs in Kenya. The blog is owned by Ricardo Badoer, he also owns Wazito FC. The billionaire acquired Business Today in 2019 as part of the strategy to grow his business empire in Kenya.
Business Today has insiders in the media industry who supplies the blog with information. The blog also posts juicy business information from every corner of the country.
The blog has an excellent design which is also mobile friendly.
Business Today website link: https://businesstoday.co.ke/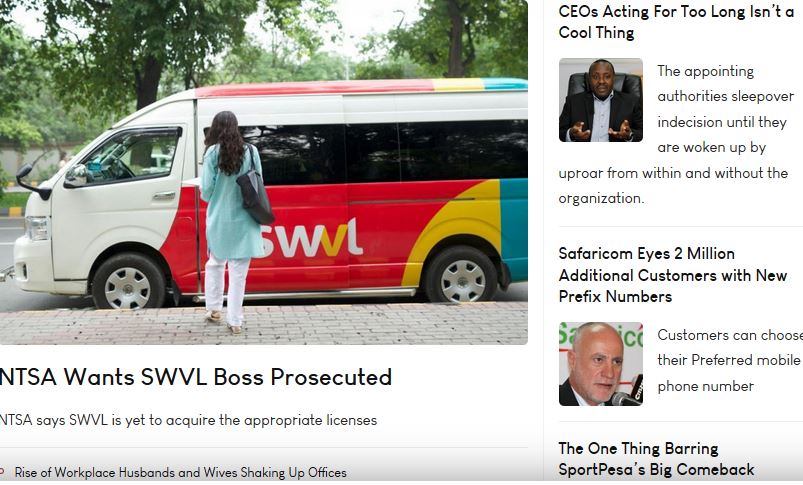 Another website you should be visiting on regular basis is Bizna Kenya. This one has more comprehensive stories, including inspiring testimonies from successful entrepreneurs. Bizna Kenya was launched in 2014 under .co.ke domain but later the owner acquired a .com domain name in a bid to capture business stories beyond Kenya.
This website is run by serious bloggers who have a vision to grow it to the level of Business Insider
Bizna Kenya website link: https://biznakenya.com/
Who Owns Kenya may not be as big as Business Daily or Business today but the owner is top of the game…he knows what he is doing. The initial plan for this blog was to reveal the net worth of famous individuals in Kenya but he later incorporated articles beyond that scope. Even so, the articles are well written and interesting to read.
The blog is not updated on daily basis but it's a quality one.
Who Owns Kenya website link : https://whownskenya.com/
I am fond of reading Kuza Biashara because it's an excellent blog. The owner captures what the readers want to read. One of the stories that excited me most was this: How Did That Fool Overtake Me? Matatu Tout Vs. Bank Employee
For business ideas in Kenya, always search for Kuza Biashara.
Kuza Biashara website link: http://www.kuzabiashara.co.ke