If you want to register for a new domain name in Uganda, there are few procedures to follow. The most common domain names are .ug followed by .com. There are also those who register.info or .org but majorly the first two are the most ideal in Uganda. In this article, we will provide information on how to register .com and .ug domain names.
Without a domain name, there is no way you will run a website. The first step in website design is to search for available domain name, register it and link with your website.
How to register .com domain in Uganda
.Com domain can be purchased from any local hosting company but the best company to go for this domain is Bluehost.The advantage of Bluehost is that it's a credible international hosting company which has sold more than 2.5 million domains.
Step 1
Note down the domain names you wish to register. You must have at least 3 names which start with www. , this is because when you are searching for available domain name, you might find that the one you wish to register is not available: you are only allowed to register a domain name which is available.
Step2
Visit Bluehost website (Click here to visit the website)
Step 2
On Bluehost website, select domains.You'll get a search button where you will search for available domain name. Search until the domain you want to register is available. If you are told that it's not available, come with another domain name, another one and another one until one that's available pops up.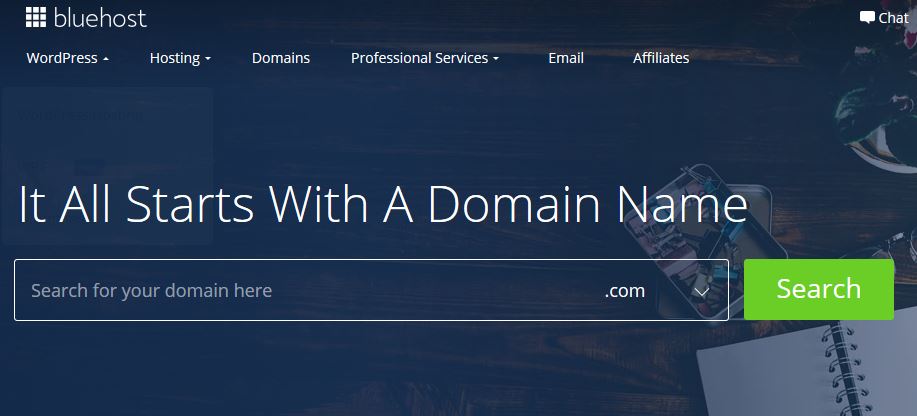 Step 3
Once you find that the domain is available, proceed to make the payment. Payment is made through your Bank Credit card or Paypal.
You can also decide to pay for hosting alongside the new domain. The domain name alone will cost $11 while hosting will cost $3.95 per month.
How to register.ug domain name in Uganda
There are many local companies which register .ug domain names,one of them is Jubilee Webhost,another one is Crystal webhosting.You can select one of the two companies and proceed to register for a domain name.Crystal sells .ug names at Ush 100,000 each.
To buy from Crystal Webhosting,visit the company's website http://crystalwebhosting.com/ then click on domain names and search for available domain,proceed to pay.In case you get any challenge,contact Crystal Webhosting through +256-701-666-661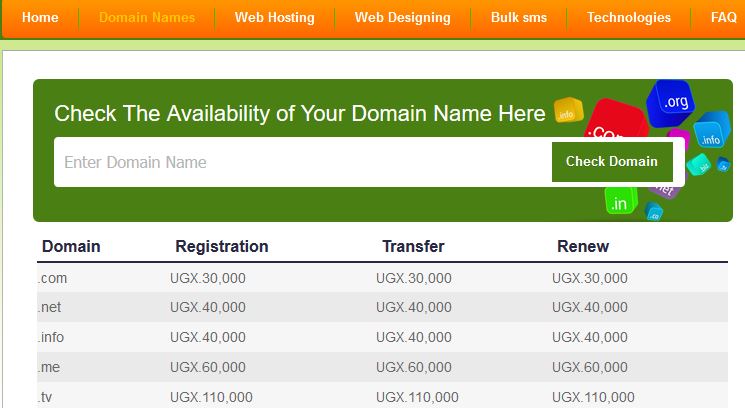 To buy from Jubilee Hosting, visit the company's website https://www.jubileewebhost.com, then click on domains and search for a domain name you wish to buy.Once you find it's available, proceed to pay.Call Jubilee hosting via +256-7828-22323 if you experience any issue.
Jubilee hosting sells .ug domain for Ush 123,842, but the best thing is that the company offers free hosting for new clients especially students.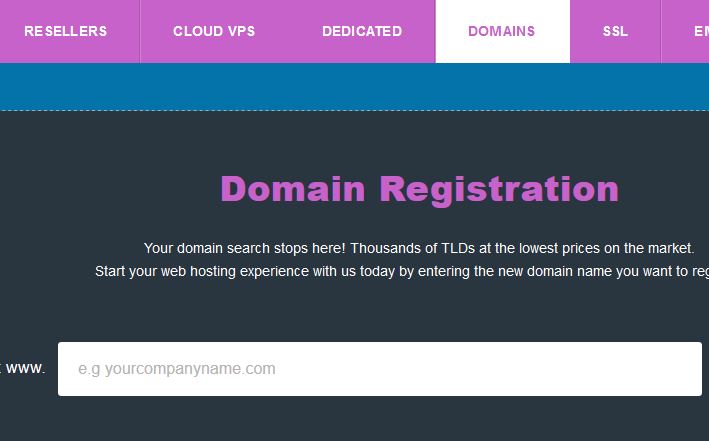 Those are the three companies where you can buy your domain in Uganda, though there are other companies for the services.