Most Kenyan bloggers have specific companies that design websites for them. They go for the best companies because of the additional services they offer like web hosting and SEO services. Being an experienced blogger, I know what is best for any upcoming blogger.
When you are searching for a good web design company in Kenya, check whether they offer premium templates, whether the blog will be responsive, how long it will take them to complete the task of developing a blog. A good web design company will also educate you on how to post on your blog.
If you are about to launch a new blog in Kenya, here is a couple of best web design companies for you:
Kenya Website Experts is the leading web hosting company in Kenya. More than 10,000 clients have benefitted from the company's services. The hosting firm offers domain registration platform, web design as well as web hosting services. The good thing is that everything a new website needs is provided by the Kenya Website Experts.
If you haven't owned a website before, don't panic, contact Kenya Website Experts and they will do a neat website for you,to contact them,click on this link to visit their website
The company charges a fee of Ksh15,000 to Ksh50,000 to design a blog. It's also important to note that when the website is ready, they will host it for you at a cost of Ksh 2,100 per year. In total, you require about Ksh20,000 to purchase a domain name, pay for website design and web hosting. Generally, to become a blogger in Kenya, the capital required is less than Ksh20,000, that's if you get the services of Kenya Website Experts.
Some of the company's clients include:
Mount Kenya University
KICC
ODM Party
Jubilee Alliance Party
Embassy of Nigeria, Nairobi
Mediamax Network Limited
University of Nairobi
Food and Agriculture Organization of the United Nations
Pricewaterhouse Coopers Limited
Postal Corporation of Kenya
It's because of Kenya Website Expert's good services that top companies in Kenya approach them for web design and hosting services. To learn more about Kenya Website Experts,click on this link

HostPinnacle did one of my websites sometimes back, their work was wonderful. I had given them the job on Monday and by Wednesday, the website was complete and delivered.
HostPinnacle Charge between Ksh10,000 and Ksh30,000 to design a blog. They also host websites for as little as Ksh 1,500 per year as indicated in this link
Bloggers trust HostPinnacle because it's professional, cheap and reliable–they also have good customer support.
If you are developing a new blog, you can as well buy hosting space from HostPinnacle at Ksh1,500 per year. To contact HostPinnacle,click on this link
HostPinnacle has over 10,000 clients from across the continent. Web design and web hosting are some of the most popular services they offer. When you give them work, be 100% sure they will deliver.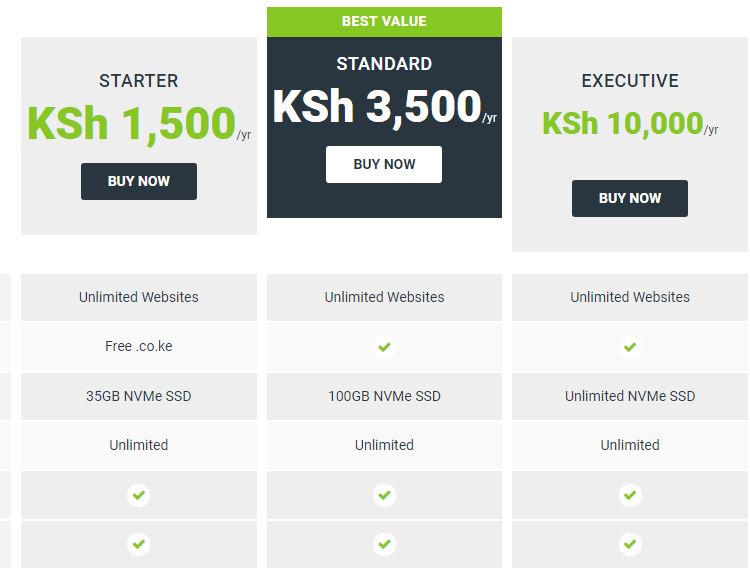 The third company you should give your work is Skyhost Kenya. Though they are abit expensive,their work is excellent.A couple of my friends had their websites designed by Skyhost and they were impressed with the company's work.Skyhost offers a wide range of services which include,web hosting,web design,SEO,Email Marketing and Graphic Design.To learn more about the company,follow this link
Their web design prices are as follows;
Coperate Web Design—Ksh70,000
Enterprise Web Design– Ksh150,000.00 (Free Domain) One Time
Standard Web Design— Ksh25,000.00 One Time
Standard Ecommerce Website— Ksh60,000.00 (Free Domain) One Time
Coperate eCommerce Web design— Ksh400,000.00 (Free Domain) One Time
To contact Skyhost for Web design services, visit the company's website by following this link(Click here to view the site)
Skyhost will deliver your website within a week.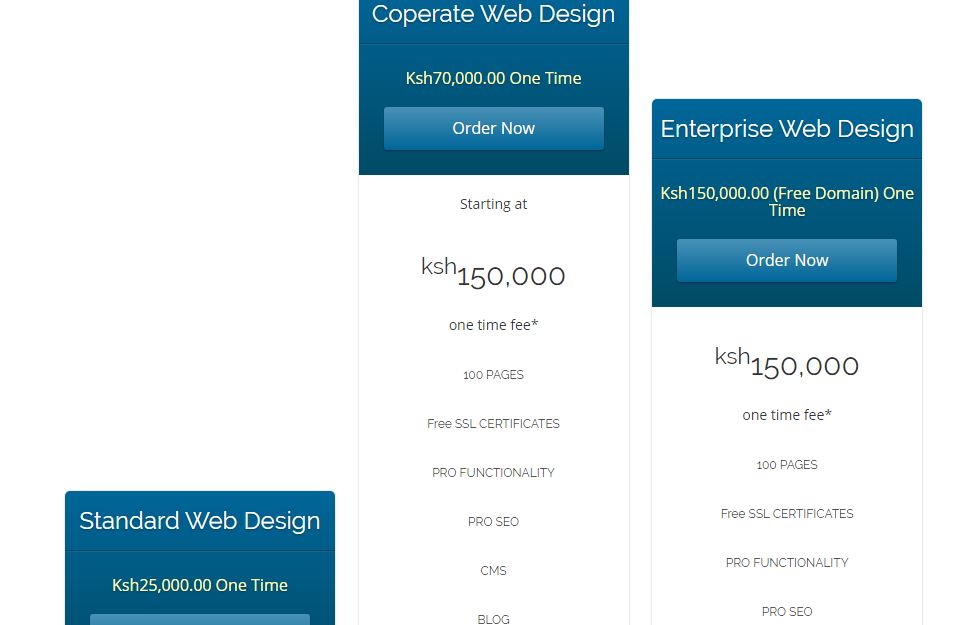 Another company you should approach for web design services is Ace Creative Kenya. Their services cost as little as Ksh 20,000. The good thing about them is that they will offer free web hosting services for a year once you have given them the job of designing a website. To learn about their services,visit the website via this link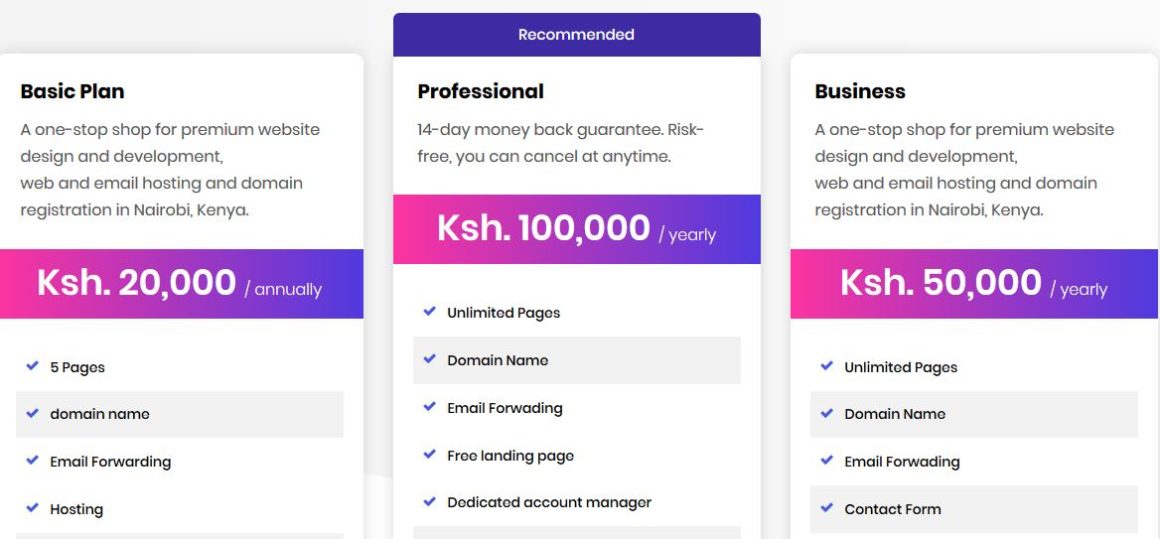 While registering your domain name, ensure that it's under your name. Some web hosting companies will register the domain under their name, thus denying you the opportunity to own the website. In case you don't have a right to the cPanel of your website, it means the web designer can sell it to any client and there is nothing you can do. This is the reason why you need the services of the aforementioned companies because they will reveal to you everything before they register the domain and design the website.
Finally, never spend more than Ksh30,000 for web design unless it's an e-commerce site you are developing.