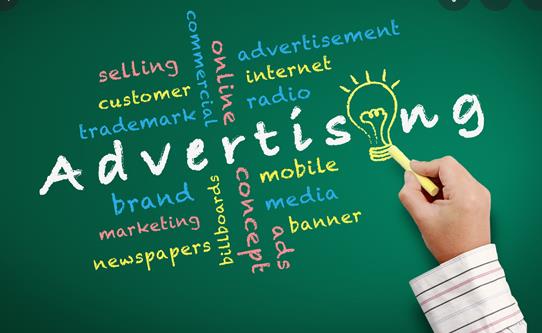 The cost of running online business is lower than offline business. In Kenya, there are a number of profitable online businesses which you should venture into. In future, most people will quit offline business for online businesses because online business is easy to manage and less costly.
If you want to start a good business online, here is a list of the most profitable ones:
Blogging is a perfect alternative to regular employment. This is one area youths should focus on if they need recurring income. Tens of bloggers make over Ksh 1 million per month and hundreds others generate at least Ksh 500,000.
The cost of investment ranges between Ksh 5,000 to Ksh 20,000.Bloggers don't have huge monthly costs—they only pay for web hosting.
To start a blog takes easy steps. You need a domain name, web hosting plan and a WordPress template, which are obtained from Bluehost. If you have a capital of Ksh5, 000, create your own blog today,click here to visit Bluehost and register a domain name
New bloggers make money through AdSense, a platform owned by Google. Minimum Requirements for AdSense are:
Your blog should be at least 6 months old
Your content should be original and unique
Avoid fake traffic
You should be at least 18 years old
Your site should have high level domain name
Each of your articles should contain more than 500 words
Use original photos
Avoid gambling/casino and adult content
Avoid auto generated posts
Minimum posts should be 20
Use a Premium WordPress template
After meeting those conditions, apply to get approved by AdSense. The approval process takes less than 2 days.
With traffic of 1 million every month, you'll generate more than Ksh 150,000.Out of the Ksh150, 000, you'll only spend Ksh 2,000 for hosting.
YouTube is another profitable online business not just in Kenya but world over. The cost of starting and running a YouTube channel is zero. With a smartphone and data bundles, you're ready to go. The only hard part is to look for content for your channel.
YouTubers make money through AdSense or sponsored content.
Jobless graduates are most suited for YouTube venture because they have enough time at their disposal.
For you to get approved for to monetize your videos on YouTube, your channel must meet these minimum requirements:
It should be at least 12 months old
You must have more than 1,000 subscribers
Your content must be original and unique
Your channel should have at least 4,000 watch time hours
YouTube pays based on the number of views your channel gets. For every 1,000 views, you'll earn at least Ksh100.If your channel gets 1 million views, you'll make over Ksh 150,000.
To earn more money than other YouTubers in Kenya, you should target traffic from USA.Your videos must be long and entertaining. Lastly, ensure that you post regularly—at least ones a day.
You should also consider starting an e-commerce site to help you sell products online. Though e-commerce has stagnated, there are still hopes it will pick up and grow exponentially.
As you run your own e-commerce site, create pages on social media, particularly Facebook and sell products directly to customers.
Investment in e-commerce business is not as hectic and intensive like supermarket business. With just Ksh50, 000, you'll start your own online shop and start making millions.
Millions of Kenyans are actively looking for jobs, companies are also recruiting. A job portal will help job seekers get the available opportunities and apply while recruiters will use your platform to advertise for jobs. You will make money from job seekers through CV and Cover Letter writing services .Recruiters will pay you to advertise jobs. Writing a CV costs Ksh 500 to Ksh 5, 000, cover letter writing costs Ksh 500 while advertising a single vacancy costs Ksh 1,000 to Ksh5,000.
If you're addicted to Facebook, Twitter, Instagram and TikTok, start your own pages and become an influencer. Influencers are popular individuals on social media who are used by companies to advertise their products. Influencers have huge following with mouthwatering engagement, which is why they are used by companies to push products to the wider audience.
Web hosting and web design
More than 100 websites are created in Kenya daily and all of them need hosting services. Web hosting is a lucrative venture in Kenya and the industry is not fully exploited. Since web hosting goes hand in hand with web design, you should integrate the two components. Your capital will be Ksh 50,000 but be sure of earning over Ksh 100,000 every month.
Instead of registering a company from scratch, you can buy hosting from Bluehost cheaply and use it to host your clients. Dedicated Server is the best type of hosting to buy. To learn more prices and features,click on this link
Those with blogs should consider affiliate marketing. I have been doing affiliate marketing for almost a decade now and I can confidently advise anyone to try it.There are plenty of affiliate marketing companies in Kenya which you should register with, one of them being Jumia.
Affiliate marketing pays in commissions. Some products pay up to 50% of the total sale price.
Run online marketing agency
Online marketing agency like Scanad, Cheki and BuyRentKenya are very profitable. But you need to do a lot of work in order to break even. It'll reach a time where your business will start generating millions for you.