CPC simply means cost per click. If the CPC is $0.05 it means that the cost per click is $0.05.Every blogger or YouTuber would want to create content that attract AdSense ads with highest CPC/CPM.But there are many factors that determine the adverts you get on your blog/channel, like niche, the key words used, countries traffic is coming from, authority of the blog and traffic sources.
For blogging, some of the highest paying niches are associated with things that are currently on demand, such as cryptocurrency, loans, banking services, social media marketing, personal finance and web hosting. As you create your content, think about the highest demanded products. Advertisers bid for sites with such content.
Below we list highest paying niches for blogging and highest paying niches for YouTube. Pick one and start creating content, strictly focusing on keywords in that line. Aim at getting organic traffic even as you share your content on social media.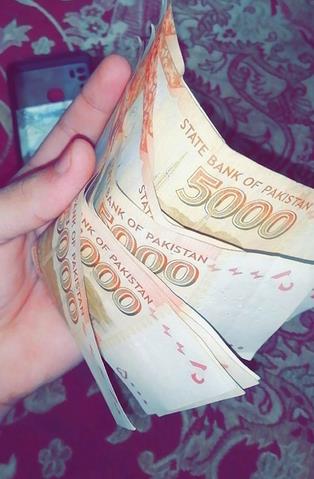 Highest paying niches for blogging (2023)
Insurance Niche ($2 per click)
Health and Fitness($1.7 per click)
Cryptocurrency ($3.5 per click)
Automobile Dealership Niche($1.2 per click)
Sports($1.0 per click)
Bulk SMS($1.6 per click)
Make Money Online($2.5 per click)
Mobile banking($3.0 per click)
Digital Marketing and Advertising($1.2 per click)
Technology(1.10 per click)
Flight Booking(1.50 per click)
Weight Loss($4 per click)
Banking($1.8 per click)
Downloads Website($4 per click)
Personal Finance ($10 per click)
Blogging Tips & Tricks ($3 per click)
Forex($5 per click)
Search Engine Optimization / Internet Niche($2 per click)
Domain Names and Registration($10 per click)
Web Development($1.5 per click)
Law Firms and Attorneys($50 per click)
Information Technology ($3 per click)
Databases and Management($7 per click)
Entertainment($1 per click)
Travel and Accommodation($2 per click)
Beauty Tips / Skincare Niche($1.5 per click)
Web Hosting($20 per click)
Mortgage and Property Care($40 per click)
Cryptography($2 per click)
Car Rental($5 per click)
Computer Repair ($2.5 per click)
Home and Garden Care ($1.4 per click)
Real Estate($30 per click)
Smartphone Apps($6 per click)
Online Courses and Teaching($2 per click)
Farming($7 per click)
Credit Card($10 per click)
Donation($30 per click)
The highest paying traffic comes from USA and Europe. That is where you'll get each click generating over $0.50.The worst traffic comes from Africa, India and Pakistan.
Highest paying niches for YouTube
YouTube pays in terms of CPM,which is Cost per 1000 views. The average cost per 1000 views is $1.Traffic from Europe and USA is the best.
Below are the highest paying Niches for YouTube:
| | | |
| --- | --- | --- |
| Niche | Low Bid | High Bid |
| Email Marketing | $16.22 | $50.0 |
| Insurance | $15.63 | $49.52 |
| Sell House | $10.87 | $47.31 |
| Website Hosting | $13.6 | $39.86 |
| Ecommerce Software | $9.22 | $33.30 |
| Donate | $5.16 | $32.36 |
| Lawyer | $5.74 | $24.43 |
| Credit Card | $6.75 | $20.3 |
| Attorney | $4.67 | $20.29 |
| Casino | $2.64 | $19.35 |
| E Commerce | $7.11 | $17.99 |
| Mortgage | $5.45 | $16.21 |
| Seo | $3.38 | $15.3 |
| Online Business | $2.88 | $15.25 |
| Vpn | $2.73 | $14.5 |
| Loans | $4.19 | $13.22 |
| Cryptocurrency | $2.26 | $11.94 |
| Drop Shipping | $2.5 | $11.82 |
| Home Repair | $3.44 | $11.04 |
| Weight Loss | $2.55 | $9.98 |
| Content Creation | $2.91 | $9.73 |
| Credit | $2.01 | $9.67 |
| Career Advice | $2.53 | $9.16 |
| Auto Repair | $3.0 | $8.87 |
| Degree | $2.22 | $8.63 |
| Trading | $1.6 | $7.18 |
| Personal Finance | $2.26 | $6.97 |
| Invest | $1.48 | $6.74 |
| Software | $1.74 | $6.72 |
| Business Services | $1.95 | $6.7 |